6.1-inch LCD iPhone to ditch 3D Touch for better glass, Kuo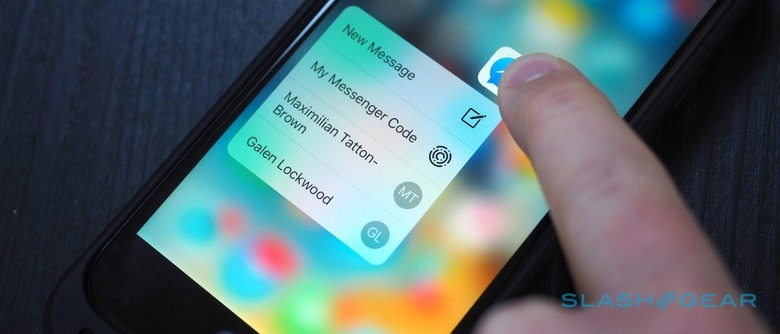 This year's iPhones seem to be even more intriguing than last year's iPhone X before it was launched as the iPhone X. From uncertainties in its name to the variety of its quality and prices, there just seems to be a lot of difference between this year's three iPhone models. Here's another one, straight from the famous Ming-Chi Kuo. According to the analyst, the cheaper iPhone with the 6.1-inch LCD screen won't even have 3D Touch functionality in exchange for a more advanced type of screen.
It's really a matter of economics. The LCD iPhone 9 or iPhone 8s will supposedly be Apple's entry-level model and has to keep prices down. Apple is already making a compromise with using LCD instead of OLED and the removal of 3D Touch is yet another one.
It won't be for naught, though. Kuo says that the new iPhone will use a cover glass sensor or CGS where the touch module is in the glass surface rather than the display panel. The technology bumps up build costs by up to $26 so something had to give. And that something is perhaps a feature that isn't exactly used that much anyway.
3D Touch can differentiate between different levels of pressure and pop up different actions. It expands touch gestures beyond simple tap and tap and hold but may have been a bit confusing to some users. There is a possibility that 3D Touch itself may be on the way out, just like Touch ID, though that isn't certain yet.
Cutting out the feature would keep the 6.1-inch iPhone within the projected $550 starting price. For a bit more, that iPhone may even have dual SIM, dual standby (DSDS) support, another intriguing first for Apple.
VIA: Apple Insider