Today we're looking at a set of Halloween-related Google Assistant actions that are active as of this October, 2019. Google Assistant is the smart voice-activated system with which Google interacts with Android smartphone users. This system is also on iPhone, but not all actions may be available on all Google Assistant devices – we'll just have to check and see!
Halloween Costume Quiz
At this point in the month of October you're in one of several boats. You could be still looking for the ideal Halloween costume, or you could be at the point at which you're going back to the pirate costume you've got in your closet that you wear every year. You might also be part of the majority of the planet, those who do no dress up for Halloween – but then this action is not for you, is it?
You'll want to speak with Google Assistant using the following command: OK Google, Halloween Costume Quiz – at which point you'll find the app launch into a question-and-answer quiz sort of in-app experience. It's weird!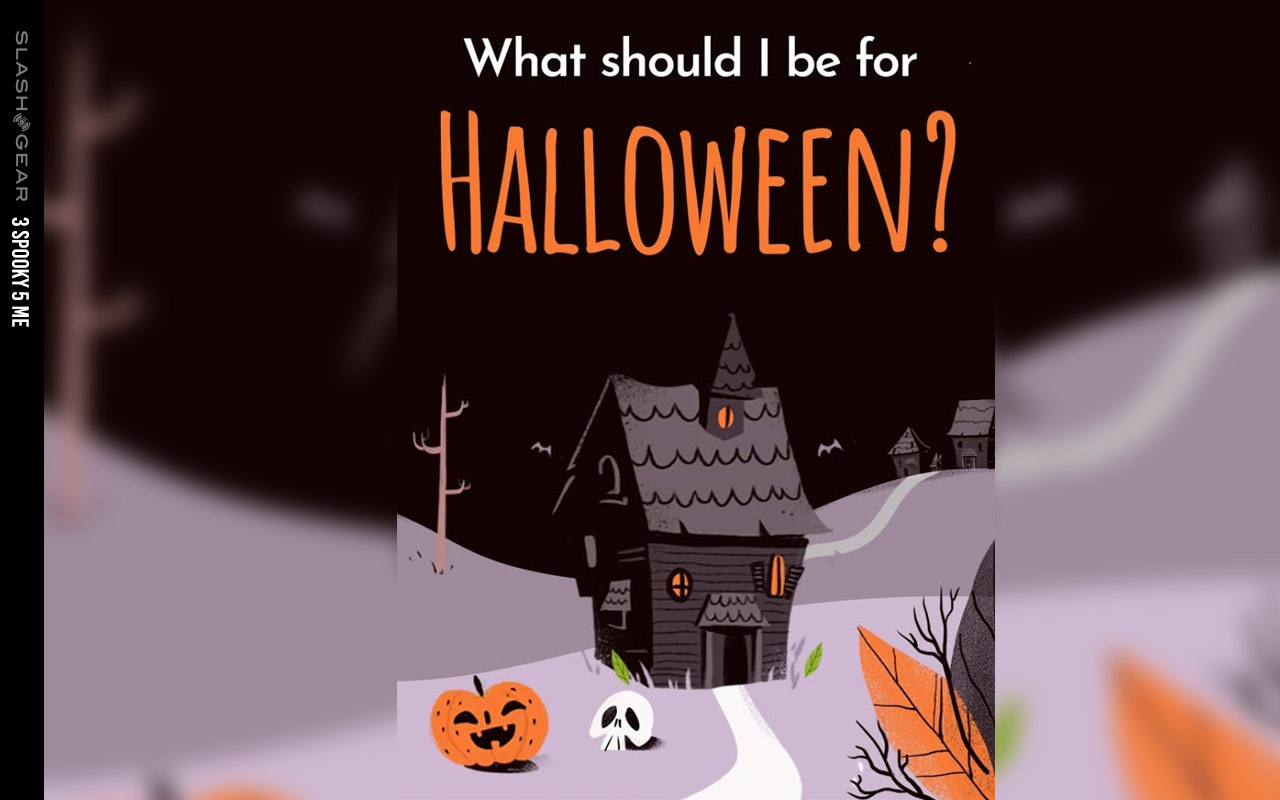 Halloween Costume Picker
This experience is very similar to what's shown above, but it's slightly newer – so you'll want to give the "Halloween Costume Quiz" a try first. If that quiz does not give you the costume you desire, say, Hey Google, Halloween Costume Picker and you'll be prompted to try this other quiz by Akanksha Rajwar.
A Scary Story
The scary story action with Google Assistant is more of a kid-friendly sort of situation. You'll want to ask Google Assistant Can you tell me a scary story? You'll be launched into a story from Google Play Books. When we tried it just now, we got a Ninja Turtles story – in audio book format.
How many days until halloween
This Google Assistant action comes direct from Google, like the Scary Story above. As it is with most holidays, users can ask "how many days until Halloween" or "What day does Halloween start" and Google Assistant will return with the right answer.
Let's Get Spooky
If you'd like to get severely freaked out in the middle of the night, assuming your whole home is connected with Google Assistant appliances and lighting, say the following to Google Assistant: "Let's get spooky." If "Boo! Gotcha! (ghost emoji)" or three ghost emoji appear, it worked. Make sure your sound is turned up – it's super spooky!
More in the mix
If you know of more Halloween-related Google Assistant commands that you think we should post, let us know! We'd be happy to take a peek!