5G launches with teething problems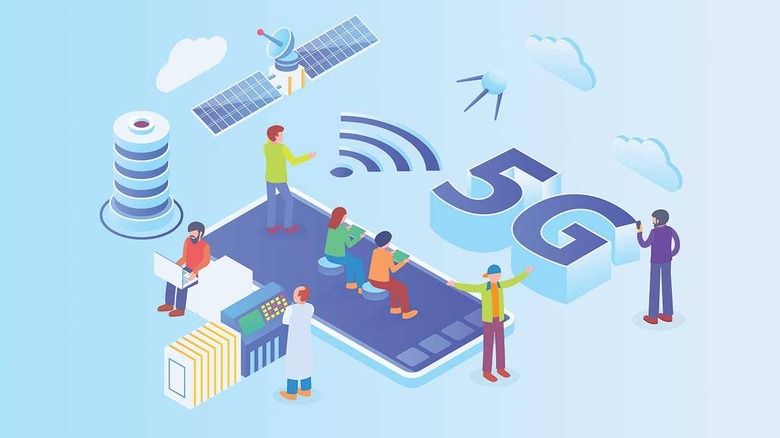 Mobile users around the world are finally getting a taste of 5G. Telcos in several major cities have launched their 5G infrastructure, letting select users with 5G-enabled phones experience its blistering data speeds. Cities include London, Manchester, New York City, L.A. and Sydney – a list that is sure to expand over the years.
In case you're new to 5G, it's the next generation of wireless network that builds on our ability to text, connect to the internet and stream videos on the go. But all that was 2G to 4G. The fifth generation is wireless' most significant leap forward that will change the way we use and think about our devices.
The most important advances are speed and low latency. 5G promises 20Gbps download speeds, over 300 times faster that what's provided with today's average 4G output. The real prize is low latency, which is hoped to be at 1ms. With virtually zero lag, 5G enables self-driving vehicles, automation, 8K multiplayer gaming and other data-intensive activity that requires absolute precision. It's gonna change everything.
But as with any new technology, 5G today is showing its teething problems. We're not quite getting the blazing data speeds a hundred times faster than 4G yet and coverage internationally is still limited. And the increase in data consumption begs the question of how long before we burst our data cap. Here's what 5G launches over the world are showing us.
Fast, but we're not there yet
5G has been launched by several carriers over the world, including Verizon, Sprint, AT&T and UK's EE. Across the board, data speeds have been much faster. In London, CNET's testers clocked up a staggering 460Mbps, which is over 10 times faster than the average download speeds in the UK on 4G.
Down in Australia, they were getting up to 500Mbps in Mosman and Randwick – 15 times their national average. In the U.S., speeds in Chicago went up to 1.3Gbps, and 1.8 Gbps in L.A. – you can download feature-length films and heavy games worth gigabytes in seconds instead of minutes.
You get the idea. It's fast, but not quite as fast as we were promised. There's still a long way to go for network providers to set up the necessary infrastructure to support such speeds. 5G instead just a software update for existing antennas but requires high-frequency bands and a denser network of base stations. TDLR; it's going to take a while for us to get there.
Inconsistent coverage
While 5G rolls out, perhaps the greatest obstacle for consumers to hop on board is its inconsistent coverage. Data speeds may peak in the high-hundreds, but testers have noted it dropping back to 4G speeds just further down the road. One reason is because 5G zones are still placed in specific areas around each city, with carriers controlling which areas receive more of their limited coverage.
In Australia, 5G maps like these show the limited coverage that still exists in major cities, reminding us that these peak stats only paint half the picture. It's hardly a compelling reason for everyday users to make the switch right now.
What about our data plans?
We may be enjoying cheap data for now with joyously low prices offered by the likes of Mint Mobile, but it's unlikely these prices will stay as the world shifts on to 5G networks.
Verizon's 5G wireless plans begin at $85, subject with throttling where you're thrown back to LTE. Other telcos like AT&T are considering performance-based pricing strategies, charging customers different rates for 500Mbps and 1Gbps of data connection, for example.
Limited phones
Here's hoping anyone eagerly awaiting 5G is a fan of Android, because Apple has yet to roll out a 5G-enabled phone.
First in are the Samsung Galaxy S10 5G and LG V50 ThinQ 5G, which are leading the race thanks to its sleek design and pedigree. Early to the race too is Motorola with its 5G Moto Mod, a special add-on for their Z3 and Z4 models, enabling 5G. OnePlus have also hit the market with the OnePlus 7 Pro 5G. But unlike traditional phones from the "flagship killers", it's priced right there with the big boys.
It's by no means a poor list – it's filled with the very best of flagship phones – but there just isn't much variety right now.
How does this compare with China?
And of course, the elephant in the room: How is the rest of the world doing in the race to 5G against China?
Much like the U.S., China has been testing its 5G and providing it to businesses for early testing. It's preparing for a commercial rollout October 1, according to China Daily.
Four local telcos have been licensed to operate with 5G, with network contracts offered to Huawei, ZTE, Nokia and Ericsson (promising new business for the two European manufacturers).
But unlike the U.S., China's coverage seems far more wide-spread with 5G offered to over 50 cities this year through 50,000 base stations. Experts also forecast 28% of China's mobile connections will run on 5G by 2025 – amounting to one-third of the world's 5G connections.
While we don't have information on network speeds in China, it certainly looks like an aggressive push to rollout the new technology. It delivers unprecedented connectivity to boost the economy, military and influence on a global scale.