501,000 hoverboards recalled in US over fire risk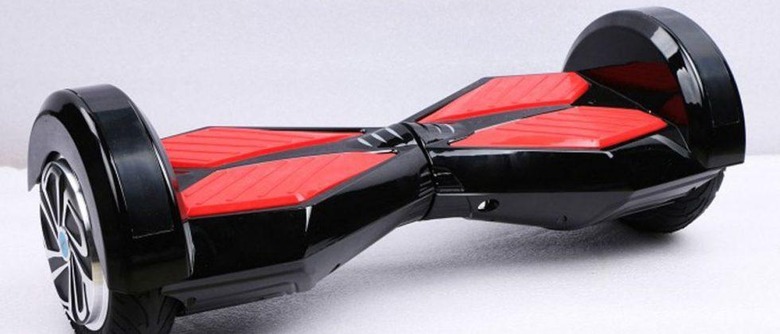 The U.S. Consumer Product Safety Commission has announced the recall of about 501,000 "hoverboards" produced by several companies and sold through two stores. The recall, as anyone familiar with these hoverboard devices will guess, is over potential fire risk. According to the CPSC, the lithium-ion battery packs found in these units may overheat, possibly leading to explosions, fires, or smoking.
The hoverboards listed in the recall notice are made or imported by Digital Gadgets, Hoverboard LLC, Hype Wireless, Keenford Ltd, PTX Performance Products USA, Razor USA, Swagway, and Yuka Clothing. They're sold in the retail store Boscov's of Reading and through the online retailer Overstock.com.
The majority of the hoverboards being recalled are coming from Swagway, which covers 267,000 of the units; the second highest is coming from Keenford at 84,000, and the third from Hoverboard LLC at 70,000 units. According to the CPSC, there have been a minimum of 99 reports from users about battery packs exploding, catching fire, or similar things, with some people being injured as well as cases of property damage.
The hoverboards were sold between June 2015 and May 2016, and were priced between $350 and $900. Those with covered hoverboards are being advised to immediately stop using the device, as it poses a serious risk to the user, anyone around it, and the location where it is stored. Those who have experienced an issue with their recalled hoverboard can report it here.