500px app comes to Chrome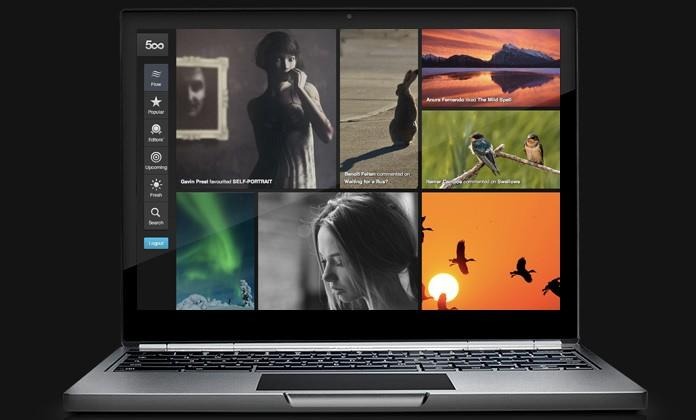 500px had a bit of controversy back in January when the iOS app was temporarily pulled from the iTunes App Store due to nude photo searches. As of today however, 500px has returned with a bit of good news for Chrome users — a 500px app is now available for Chrome. This app release is for the Chrome browser running on Mac and Windows as well as Chrome OS computers including the new Chromebook Pixel.
The 500px app can be found by way of the Chrome Web Store. The app is free to download, free to use and thankfully, it brings the features that one could expect. Of course, some may remember the 500px app from the Chromebook Pixel announcement as the app was briefly shown using the touchscreen display on the Pixel. In fact, they are touting this app as being touch-enabled and as being built for the Chromebook Pixel laptop.
Another feature of the 500px app includes being able to browse images by category including Popular, Editors' Choice, Upcoming and Fresh. The app will also allow users to create a personalized photo stream using Flow, click (or in the case of the Pixel, tap) images to view them full-screen and read descriptions and photographer's information. Additionally, social sharing also comes in with Google+ as well as Facebook and Twitter.
Otherwise, it was pointed out that the 500px app is more than just a Chrome extension, it is actually an app. That is to say the app launches outside the browser and works offline by default. 500px for Chrome aside, the company has also said they are working to release an update to their Android app in the near future. The Android app update is expected to bring it "up to iOS parity and beyond."
[via TNW]