5 things you need to know about the 2017 BMW 540i xDrive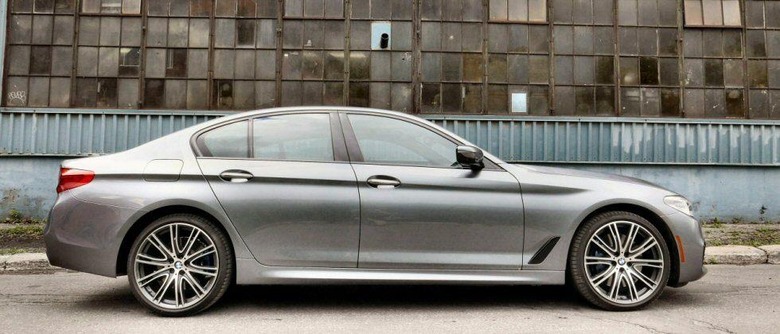 A lot of what you'll read about BMW's newest 5 Series sedan will devote sizable column inches to lamenting the past – that is to say, the bygone era when BMW cared a little bit more about crossing the finish line first than coddling comfort. Those days are gone, however, as evidenced not just by the 2017 BMW 540i xDrive I drove for a week, but also when examining almost every other model in the automaker's Byzantine line-up.
Does this truly matter? From a business perspective the answer is a resounding 'no,' as the German automaker continues to post serious profits and reap the rewards of its diversification effort that sees SUVs command more attention than previously-nimble sport sedans. This is the context within which the redesigned 5 Series needs to be evaluated – not through a lens looking backward to a time that's clearly irrelevant to BMW's current crop of customers.
Check out these 5 things you need to know about the 2017 BMW 540i xDrive.
1. Performance, Yes, Passion, No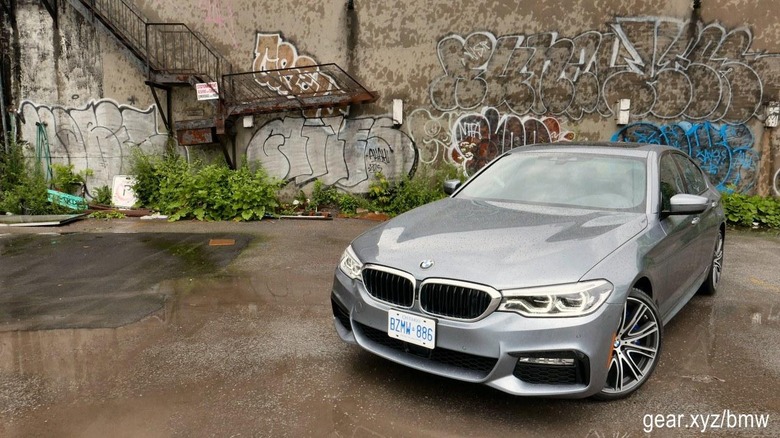 It's important not to confuse the 2017 BMW 540i xDrive's performance potential with its ability to engage the driver, because these are two very different things. In the first category, the 540i xDrive excels, what with a surely under-rated 335 horsepower and 332 lb-ft of torque available from its eager 3.0-liter turbocharged inline six-cylinder engine. With a 0-60 sprint of 4.7 seconds made possible in part by the additional grip of the car's all-wheel drive system, and an incredible 100 percent of twist being available just a few hundred RPM above idle, this is one very quick 5 Series.
And yet, not an exciting one. The car's eight-speed automatic transmission is perfectly suited in its role, deftly handing out multi-car leaps forward when passing in traffic and then shrinking to the point of invisibility while cruising, but the manual mode never inspired me to snag a downshift and try to make the six-cylinder sing. Likewise, the car's steering is precise without revealing any of its secrets, keeping you in the dark as to what, exactly, is transpiring under the BMW's front wheels, and the dynamic suspension system outfitted to my 540i tester was certainly competent, yet stopped short of egging on a repeat of the last rural road. The end result? A thoroughly excellent chassis and drivetrain that will never be the last thing on your mind before you drift off to sleep at night.
2. Roomy And Comfortable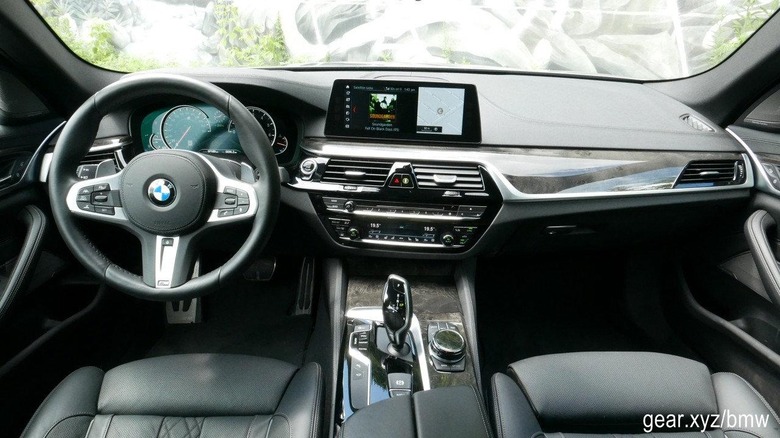 At the very least, BMW's diversion from the pursuit of sedan happiness has allowed the company to focus on the overall experience of both driver and passenger and underscore both with an exceptional degree of comfort. Those same adaptive dampers that glue the 540i xDrive to the road will also eat a substantial amount of broken pavement with a big, accommodating grin, and long-distance travel is as effortless as it is uneventful. The 5 Series is a mile-eater par excellence, and it doesn't really matter which position you find yourself seated in – all are expansive, and well-appointed, making the sedan an equal opportunity people pleaser out on the road.
3. Options Will Eat You Alive
If I had to pick a what I liked least about the 2017 BMW 540i xDrive, that would be its pricing. I'm not here to complain about a luxury car being marketed to a well-heeled clientele who can easily absorb its sticker shock – although given the leasing model adopted by BMW in recent years, I'm not sure even that's the case here. Rather, I'm befuddled by the economic argument behind pushing the ask for a mid-tier sedan into the stratosphere without any concomitant increase in prestige.
Let me explain. The starting price for the xDrive edition of the 540i nearly touches $60,000, which is not all that unreasonable for a car in this class. Unfortunately, a lot of what you'd want to be in the car comes a la carte, and once you've tallied up the heated seats, active safety features, head-up display, 'soft close' doors, satellite radio, 'ceramic' coating instead of plastic on the various buttons and knobs that populate the dashboard and center console, adaptive LED headlights, adaptive cruise control, massage functionality, Apple CarPlay, painted brake calipers, night vision, Nappa leather, and remote parking (more on that later), you're inching over to the dark side of $85,000.
That's near-7 Series money for a car that has none of the cachet of its larger, more limo-like sibling, which certainly gave me pause when examining my driver's build sheet. No one at the country club is going to notice when you pull up in a 540i, regardless of how expensive the monthly payment might be.
4. 7 Series Underneath, But 5 Series Proportions Remain In Check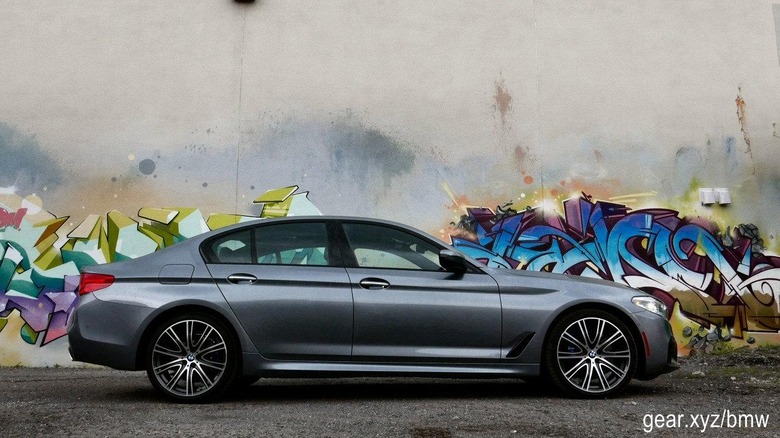 One thing the 2017 BMW 540i xDrive did inherit from its larger 7 Series sibling is a good chunk of its platform. Fortunately, building the 5 Series from the same blocks as the 7 hasn't translated into unrestrained growth in length or width. In fact, the 540i xDrive is a mere 1.5 inches longer than the previous-generation car, and actually checks in slightly lighter due to an increased use of low-mass, high-strength materials such as aluminum in its construction. It's rare for cars to shed pounds as the years go on – rarer still in the luxury world – but BMW should be commended for its commitment to at least try to slow down the general plus-sizing of each of its automobiles.
5. Remote Parking Is A Total Gimmick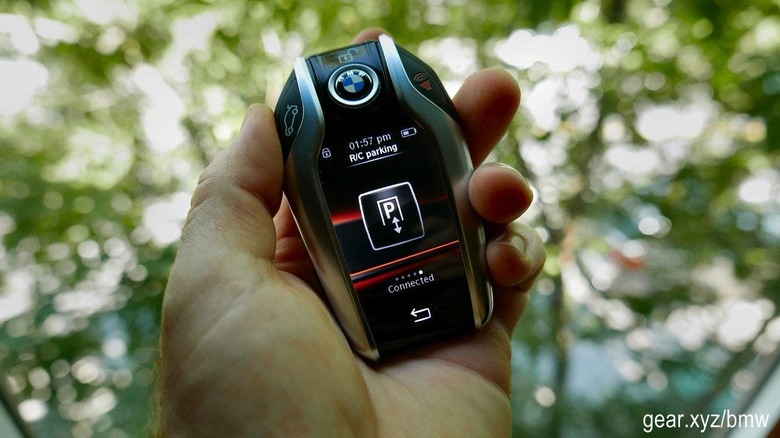 I'd be remiss if I didn't address the latest bit of techno-gadgetry from BMW: the ability to park the car by remote control. Specifically, by using vehicle's own remote, which, if so optioned, now comes in the unwieldy form factor required for it to feature a small LCD touchscreen.
Let me enumerate the ways in which this option detracts from the 5 Series ownership experience. For starters, almost all of the functionality built into the 'BMW Display Key' doubles that which is already available on the brand's own mobile app, which means you are paying more to do the same thing you could be doing on your phone (checking vehicle fuel range, door lock status, setting up the climate control to air out the car at the end of the work day), only on a much harder to use interface the size of a glowing postage stamp. Oh, and the key itself needs to be recharged on a regular basis, either by using the wireless charge pad inside the car, which requires you to take the fob out of your pocket after entry and negates the practicality of keyless entry in the first place, or by USB, which invites the mockery of your colleagues should they catch the massive key out on your desk sucking down electrons.
Then there's the remote control parking system itself. This feature requires you to be standing quite close to, but not actually inside, the 5 Series while going through a lengthy sequence of on-screen key commands that are only accessible while also pushing in a safety lock button on the side of the fob. You can remotely 'drive' the car forward and backward about a car length and half, ostensibly so you can squeeze it into tight parking spaces. The issue is that if the parking space is so tight, and the vehicles on one or either side of you don't have remote control parking themselves, you've effectively blocked total strangers from being able to access their cars. What I'm really saying is that this 'feature' is nothing more than a parlor trick in the perpetual game of luxury car one-upmanship, and serves no practical purpose.