5 must-have Switch accessories for your holiday odyssey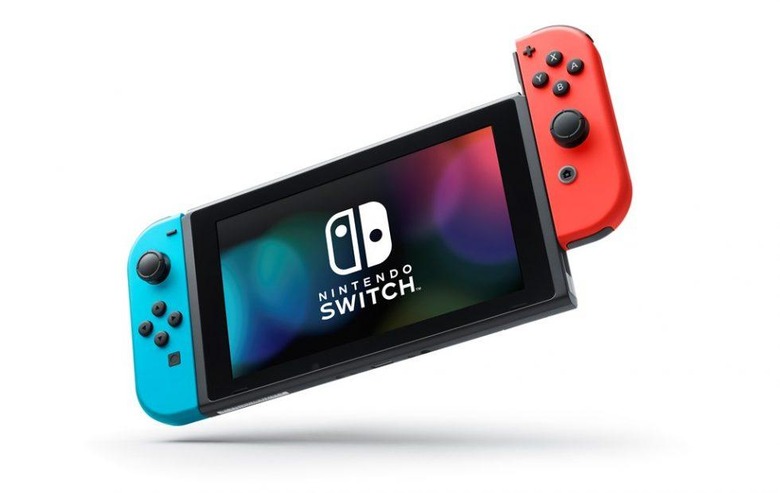 We may receive a commission on purchases made from links.
For a lot of people, travel goes hand-in-hand with the holiday season. Many people will spend this weekend driving or flying to spend Christmas with family, and those trips can be packed with a lot of downtime and general boredom. Luckily for us, 2017 saw the release of the great portable console in the Switch, but if you're going to take it on the road, you need be equipped with some accessories to both protect your Switch and make sure it doesn't run out of juice.
1. Carrying case
If you're going to take your Switch on the road, a carrying case is going to make things much easier. There are a variety of different carrying cases available, but ones you'll want to look out for are cases that have a somewhat rigid outer shell with plenty of padding on the inside. Cases that are outfitted with pouches and cartridge slots are great as well, as they allow you to stash most (if not all) of your accessories.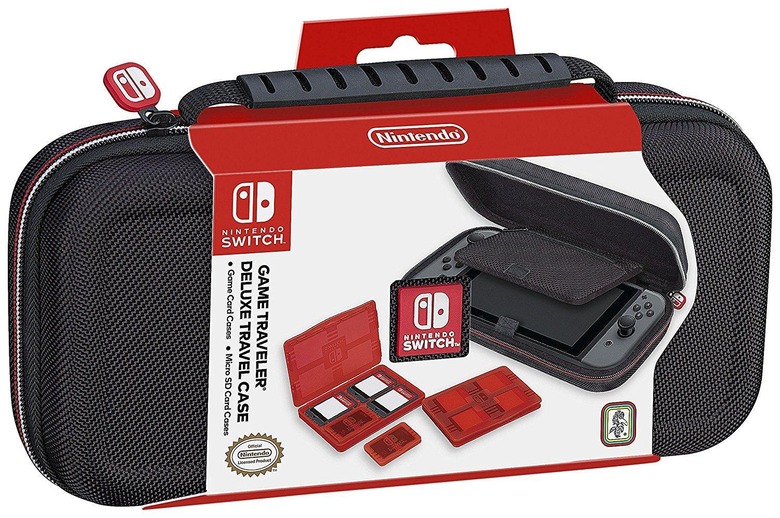 The Game Traveler Deluxe Case from RDS Industries is a good choice, though if you don't want to carry accessories, the HORI Tough Pouch is a nice, less expensive option as well.
2. Car charger
If you're going to be riding in a car to your holiday destination, you'll definitely want to pick up a car charger. The benefits to buying one are obvious, as it allows you to keep playing indefinitely while you're traveling. Though the Switch's battery life can be fairly impressive depending on what you're playing, it isn't going to last forever.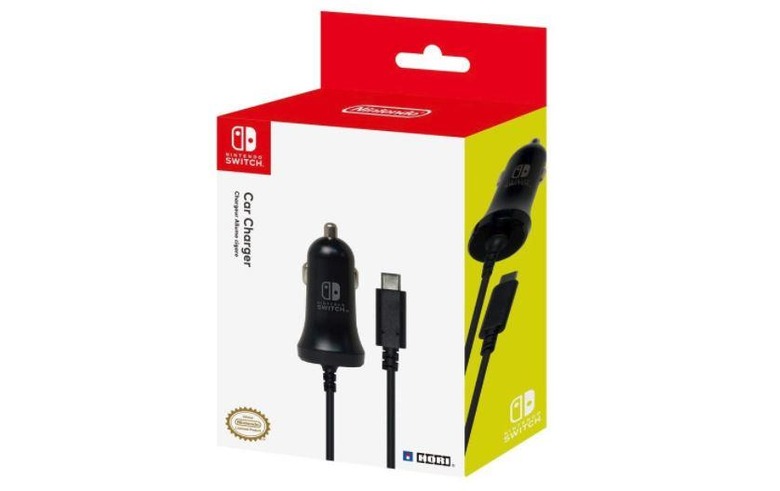 There's little reason to go with anything other than HORI's official car charger for the Switch, as it draws enough power to keep you playing and offers a six-foot cable at a fair price.
3. Battery pack
For times when you're away from the car or an outlet (like when you're traveling by plane), you'll want a battery pack to keep your gameplay going. Many USB-C battery packs will get the job done, but the Anker PowerCore+ 20100 has been mentioned specifically by Switch users as a great choice.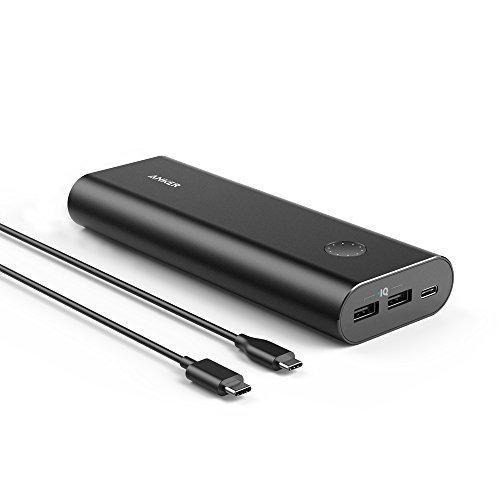 It's a little expensive as far as power packs go, but Anker is known for making solid products and its 20,100 mAh size means that you can charge your Switch while having plenty of juice left over to power up your other devices, like smartphones, tablets, or even laptops.
4. Tempered glass screen protector
It may seem a little weird to see a screen protector come up on a list of travel essentials, but there's good reason for its inclusion. Think about it: you're taking a $300 console outside of the safety of your home, and if you're traveling by plane or in a packed car, there's no guarantee that your Switch will have an entirely smooth ride. Outfitting your Switch with tempered glass protects the display from scratches and some impact damage, so it's a good idea to have one on even when you aren't traveling.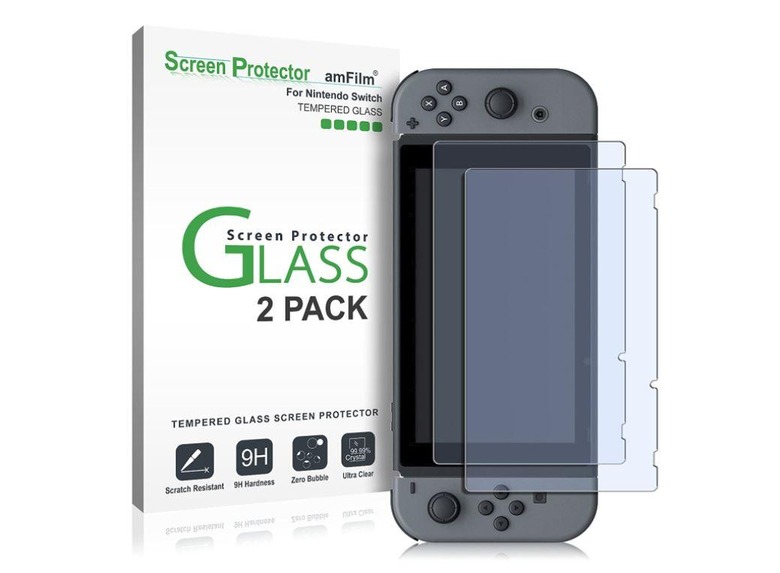 I've been using amFilm's screen protectors on my Switch since day one and I have zero complaints, but really most tempered glass screen protectors should do the trick just fine.
5. AC adapter
Finally, we come to perhaps the most important thing in your Switch travel arsenal: the AC adapter. Once you arrive at your destination, you'll need to keep Switch powered up for the duration of your stay, and while a battery pack will work, that needs to be charged up itself.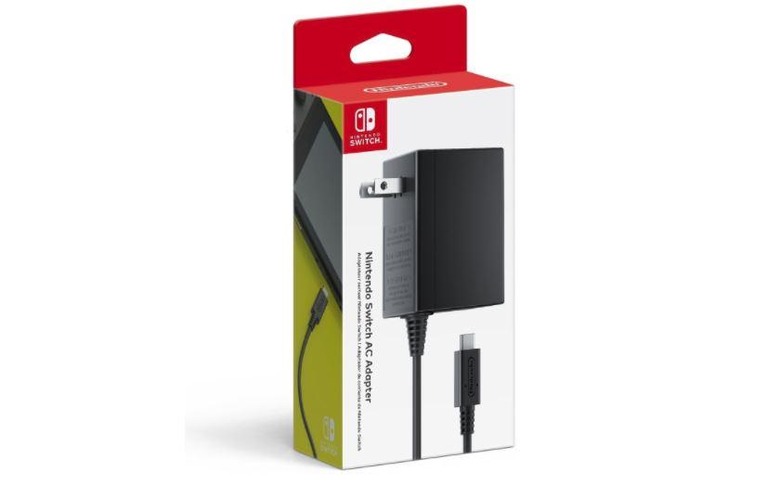 Skip the middle man and pick up Nintendo's AC adapter for the Switch to draw that sweet, sweet power straight from the source. You can always pull the AC adapter out of your dock, as this is the same exact thing, but at $30, picking up a second to use for traveling or to keep by your bed isn't a bad idea at all.
Wrap-Up
While the Switch doesn't need a lot to be a great traveling companion, these accessories should serve you well as you make your way to your holiday destination. What games will you be playing as you embark on your own holiday pilgrimage? Head down to the comments section and let us know!
SlashGear uses Amazon affiliate links, and if you buy something we may get a small share of the sale.