5 Mid-Size SUVs under $40,000 to watch out for in 2017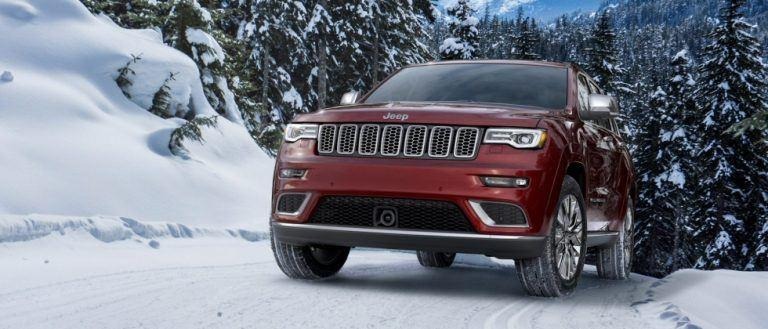 Mid-size SUVs are the 'next step' in almost every family's automotive evolution. With enough room to handle a growing brood – especially when trying to fit lanky teenagers in the back seat – along with the kind of cargo space that lets you haul all of your gear at the same time, mid-size sport-utility vehicles are versatile and in many cases surprisingly affordable additions to any driveway.
Whether you're looking for a comfortable, efficiency-focused commuter, a rugged, off-road capable machine, or something somewhere in between, there's a strong crop of mid-size options out there with surprisingly affordable price tags. Let's take a quick look – in no particular order – at five mid-size SUVs under $40,000 that are worth keeping an eye on for 2017.
5. 2017 Kia Sorento
The 2017 Kia Sorento offers the flexibility of either five or seven passenger accommodations, depending on how it's ordered, but it's also one of the most stylish vehicles available under $40k. In fact, the Sorento starts way, way under our price limit, and can be had with the choice of either a base 2.4-liter-cylinder engine, a 2.0-liter turbocharged unit, or a range-topping 3.3-liter V6, not to mention a substantial amount of comfort gear.
Why We Like It: Attractive inside and out, the Kia Sorento lets you load up on luxury features without breaking your budget.Killer Feature: The turbocharged engine offered by the Kia Sorento pushes out 240 horsepower and 260 lb-ft of torque, with the latter figure trumping the thirstier V6 engine and helping the four-cylinder to match the bigger motor's performance in a straight line.How We'd Order It: Selecting the Kia Sorento EX with the turbocharged engine means no third row – a peculiar quirk of the automaker's ordering process – but allows you to maximize your bang for the buck as you can add all-wheel drive, a power liftgate, blind spot detection, a panoramic sunroof, adaptive cruise control with forward collision warning, and a lane departure warning system all while staying well under our self-imposed price cap. This is of course on top of the EX's standard leather seats, push-button starter, and 18-inch wheels.
4. 2017 Ford Edge
The 2017 Ford Edge doesn't offer a third row but that won't matter to most buyers impressed by its roomy interior, which includes a healthy 73.2 cubic feet of total cargo space with the rear accommodations folded forward. Like the Sorento, the Edge provides a trio of engine choices, ranging from the 245 horsepower 2.0-liter entry-level mill up to the 315 horses on offer from the twin-turbo 2.7-liter V6 in the Ford Edge Sport.
Why We Like It: With so many trims and drivetrains available, there's a version of the Edge for almost everyone, and the vehicle also offers a strong list of advanced safety technologies as well as Ford's new SYNC3 infotainment and communications system.Killer Feature: Yes, you read that right – Ford Edge Sport – and no, this isn't a case where 'Sport' is being used to describe a sticker package and a more aggressive-looking front bumper. With 350 lb-ft of torque and standard AWD to back up its bad attitude, the Ford Edge Sport is a legitimate barn burner in a segment where performance is rarely prioritized.How We'd Order It: The Sport is sadly $400 above our spending limit, but selecting the Edge Titanium and adding the V6 engine (280 horsepower) and the 301A Equipment Group (navigation, heated and cooled leather seats, heated rear seats, blind spot monitoring system, panoramic sunroof) gives you a nice bonus on top of the automatic climate control, SYNC3, LED tail lights, and dual exhaust that already come with the model. AWD will set you back another $1,400, however, which means you might have to decide between luxury and winter traction when building out your Edge.
3. 2017 Toyota 4Runner
The 2017 Toyota 4Runner is one of the few legitimate off-roaders left in the mid-size SUV segment. Still riding on a rugged, body-on-frame chassis that keeps its trail cred intact, the Toyota 4Runner hails from the old-school of truck-based design. This go-anywhere sport-utility vehicle also features a relatively roomy, five-passenger cabin along with substantial ground clearance, the availability of a hardcore suspension system, and a standard 270 horsepower, 4.0-liter V6.
Why We Like It: The 4Runner's willingness to stay the course and remain true to its roots make it perhaps the only true competitor to the Jeep Wrangler still available to new SUV shoppers. It also doesn't hurt that its substantially more comfortable in day-to-day driving than the more basic Wrangler.Killer Feature: The 4Runner's TRD Off-Road trim level delivers a locking rear differential to go with its low-range four-wheel drive and the option of Toyota KDSS (hydraulically-adjustable) suspension if you step up to the TRD Off-Road Premium model. Serious terrain, however, is best tackled by the TRD Pro model, which adds knobby tires and remote-reservoir Bilstein shocks to the mix (along with unique styling cues).How We'd Order It: Our advice is to pick the Toyota 4Runner TRD Off-Road Premium and enjoy the best mix of go-anywhere capability and on-road compliance available from the SUV. It squeaks in under $40k and really highlights the strengths of the 4Runner package.
2. 2017 Subaru Outback
Subaru did a lot to popularize the crossover SUV segment when the Outback first appeared in the mid-90s, but the latest version of the vehicle is substantially larger and more capable than its predecessor. The 2017 Subaru Outback delivers the same level of ground clearance as the next vehicle on our list, offers a whopping 73.3 cubic feet of total cargo space, and maintains the tall wagon styling and sedan-like driving character that have made it distinct amongst other mid-sizers.Why We Like It: The Outback is a sport-utility for those who are more interested in the four-seasons safety of its all-wheel drive system and its comfortably-tuned suspension than they are in conquering off-road trails.Killer Feature: Subaru's standard all-wheel drive system is one of the best in the business, and the Outback's fuel efficiency continues to improve with each generation – but really, it's the way the automaker's engineers have been able to carve out so much interior room from the vehicle's relatively modest dimensions that impresses us the most about the SUV.How We'd Order It: The 2017 Subaru Outback starts at an inexpensive $25k, which means that a fully-loaded Outback Touring model, outfitted with the 256 horsepower 3.6-liter six-cylinder engine instead of the weaker four-cylinder, can be had for just a few pennies more than $39,000. The extra power, plus the full complement of Subaru EyeSight active safety features, are worth anteing up for.
1. 2017 Jeep Grand Cherokee
The 2017 Jeep Grand Cherokee is a mid-size SUV that manages to wear many faces for the off-road oriented brand. Want a trail-rated, all-terrain warrior? Check out the new Trailhawk model. Feel the need for speed? The Grand Cherokee SRT delivers 475 horsepower from a 6.4-liter Hemi V8 engine without sacrificing comfort or cargo space. The entry-level V6 and the mid-range 5.7-liter Hemi V8 are no slouches either, rounding out an extremely versatile line-up of Grand Cherokee choices.
Why We Like It: The 2017 Jeep Grand Cherokee offers a number of models that make legitimate in-roads in the luxury segment that has typically been dominated by BMW, Mercedes-Benz, and Audi – yet even at the more affordable side of the spectrum it's an accomplished five-passenger SUV that hits the sweet spot for urban dwellers and rural buyers alike.Killer Feature: The Grand Cherokee's ability to parse slick roads, gravel trails, or even sheer rock faces is something rare for a mid-size SUV that boasts a unibody design and ride quality that's a step above traditional off-road SUVs. It's also a real looker.How We'd Order It: It's easy to get lost in the Jeep Grand Cherokee's online configurator, but a quick and dirty build puts us in a Limited trim model with four-wheel drive with just enough left over in our $40,000 budget to buy a latte at Starbucks. The Grand Cherokee Limited snags you heated leather seats front and rear, a heated steering wheel, the excellent Uconnect 8.4 touchscreen infotainment system, and Jeep's 295 horsepower, 3.6-liter V6 engine.