5 games optimized for the NVIDIA Tegra 4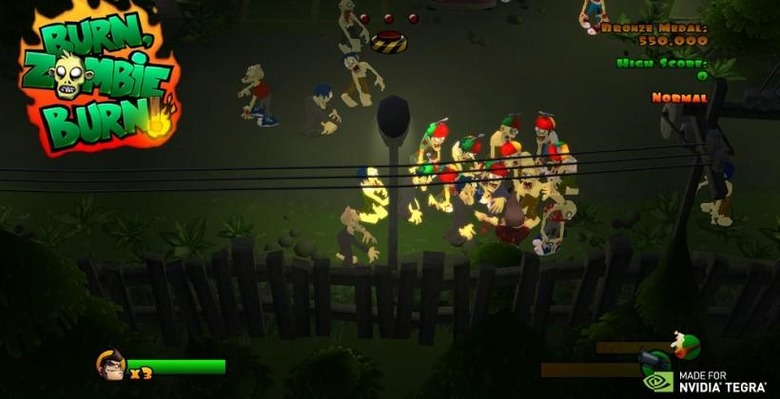 NVIDIA's new Tegra 4 processor is a beast, dominating benchmarks left and right. The Tegra 4 utilizes a whopping 72-core GeForce GPU making it capable of handling any intense 3D mobile game out there. But none of the games currently out in the Google Play store do the Tegra 4 justice, so NVIDIA has given us a preview of 5 upcoming games that will fully utilize the Tegra 4 and its 72-core GPU.
The first one up is Burn Zombie Burn. Burn Zombie Burn, made by Tick Tock Games, is a survival game where you have to constantly fight for survival against a never-ending horde of zombies. It's a graphics intense game with zombies always rampaging towards you. You're given a variety of weapons to aid in your self-preservation, and of course, the more zombies you kill, the more achievements you gain.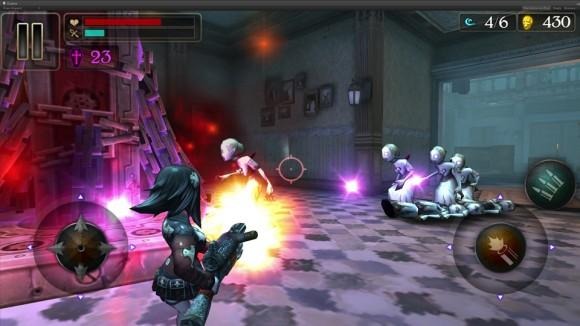 Next up is Carie: Blood Mansion, developed by Neowiz. In Carie: Blood Mansion, you (as Carie) take advantage of your 2nd amendment rights as you blast your way through hundreds of enemies in this highly graphical, fun action adventure game. Those with a Tegra 4 processor in your mobile device will also be entitled to receive a free, exclusive map for the game, unlike those with a Snapdragon or an Exynos processor.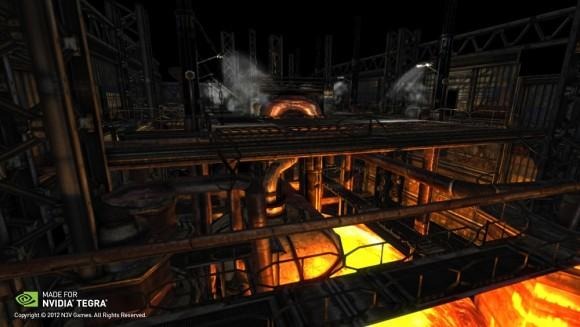 Dead on Arrival 2, developed by N3V Games, is another game based on a zombie apocalypse. This game is the successor to the original game of the same title, and it offers a boost in both graphics and entertainment. The game features high-resolution models and PhysX, promising much more intense destruction and violence.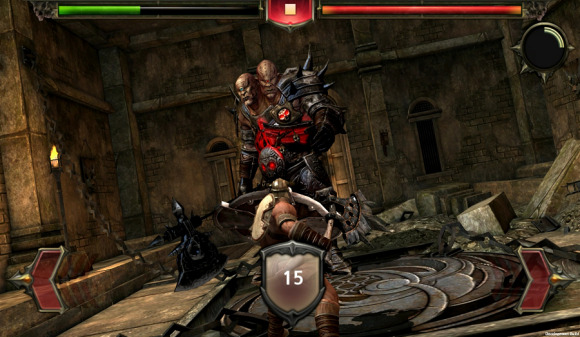 Next is RPG CODEX: The Warrior, developed by Devclan and Playbean. In RPG CODEX: The Warrior, you battle you way through a slew of horrid enemies as you hunt for an ancient document lost after a war in Heaven. This game has beautiful graphics and it also utilizes real-dynamic shadows and HDR lighting. It's all about hacking and slashing in this game. The graphics and gameplay will have you hooked for hours.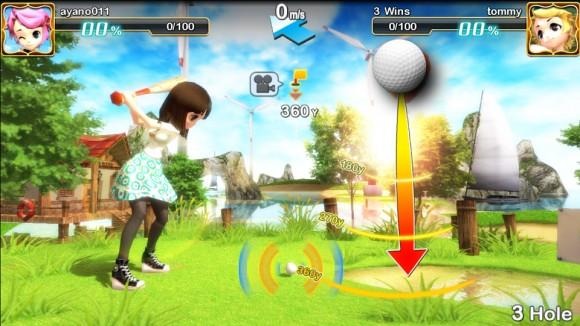 Last, but not least, is RU Golf, developed by Nutgee. In this game, you play one-on-one against another real-life player as you decide which one of you is the next Tiger Woods (minus the scandal). The new RU Golf will feature "dynamic specular lighting, soft shadows, and bloom and lens flare effects" to make this game much more beautiful, and polished compared to its predecessor.
The NVIDIA Tegra 4 is a promising processor that's going to bring a whole new level of gaming to mobile devices. It's crazy how far mobile gaming has come, and it's weird to think that our mobile devices are capable of handling games of these caliber. NVIDIA's Project Shield should be released sometime in the second quarter, and with it you can fully take advantage of these games. Be sure to check out our NVIDIA Tegra hub to find the latest news on NVIDIA, as well as its latest games.
[via NVIDIA]