4th-Gen iPhone coming April? OLED, dual-core CPU & removable battery tipped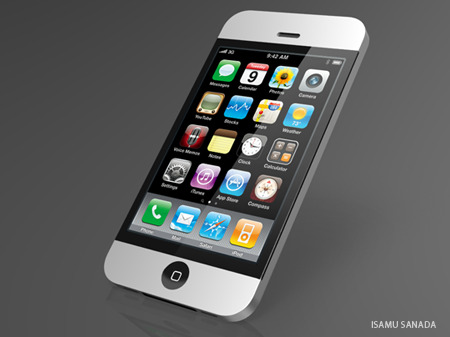 What with all the talk about Apple's potential iSlate tablet recently, we've almost neglected speculation about the fourth-generation iPhone HD.  Rumors have reignited over in South Korea, however, as newspaper The Korea Times claims to have heard from carrier KT Telecom – Apple's current carrier partner in the country – that the next-gen iPhone could arrive as early as April 2010 complete with an OLED display and video-chat functionality, as well as faster performance and more power flexibilty.
The insiders have suggested that the iPhone 4G will have both a dual-core processor and an improved graphics chip.  No specifics were mentioned, but it's been speculated that a new ARM Cortex A9 CPU might be responsible for the speed boost.
Meanwhile a removable battery is also tipped as "highly likely", answering a common complaint about the last three iPhone models (the original, the iPhone 3G and the iPhone 3GS) that it was tricky extracting enough power to last through a full day.  Video-chat likely means the inclusion of a front-facing camera for video calling, and a higher-performance main camera is also expected.
As for the release date, while a general launch window of June 2010 is expected, KT are apparently in line to trial the fourth-gen iPhone with their corporate clients as a "litmus test", potentially as early on as April 2010.  That, according to an unnamed KT executive, is because the carrier and Apple have reached "a broad consensus to introduce the advanced models as early as possible".
[via Apple Insider]