4K Ultra HD Hitachi Roku TVs ship this week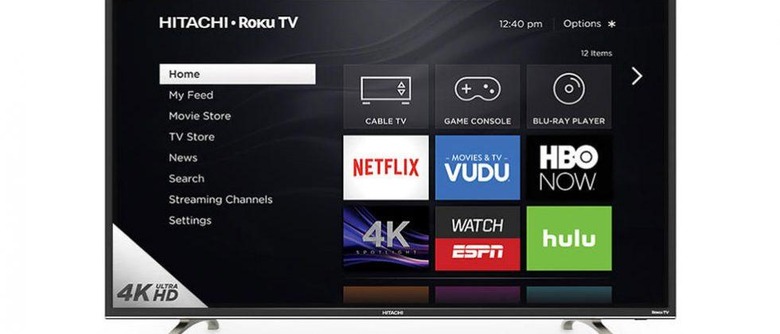 Back in June, we talked a bit about the new Hitachi HD and 4K Roku smart TVs that would be landing in stores around the US this fall. The fall is here and this week is the week that the new 4K Ultra HD Hitachi Roku TV will launch in the US. There will be three new TV models for shoppers to choose from that run the Roku OS.
The goal Hitachi and Roku have in their partnership is to produce one of the best streaming experiences in the industry. Users of these TVs will have access to over 3,500 streaming channels and over 350,000 movies and TV episodes through all the channels packed into the Roku galaxy. The TVs also have a 4K spotlight channel that offers curated 4K content to check out.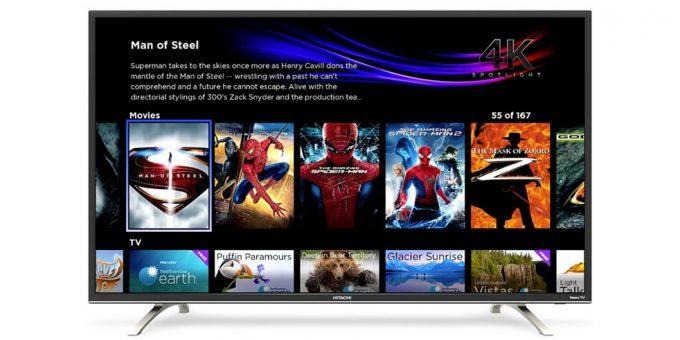 That 4K content comes via Netflix, Amazon Video, FandangoNow, and over ten other streaming channels that handle 4K content. All of the Hitachi Roku TVs have quad-core processors inside and handle up to 2160p resolution. The 55-inch models include the 55R7 with an MSRP of $599 that will be offered via Sam's Club.
Shortly after that 55-inch set launches in October, a 65-inch 65R8 model will launch for $999 and a 50-inch 50R8 model will launch for $499. Roku has also taken the time to talk up its success in the TV market so far this year. In the first half of 2016, Roku captured 12% of the US smart TV market, significant growth from 8% at the end of 2015. Hitachi is helping Roku to reach 100 new TV models launched in the US this year. If these prices are a bit too big for your budget, there are HD offerings out there from TCL with a 40-inch LED Roku TV for $300.
SOURCE: Roku