4Home and Marvell unveil SheevaPlug based energy management system for the home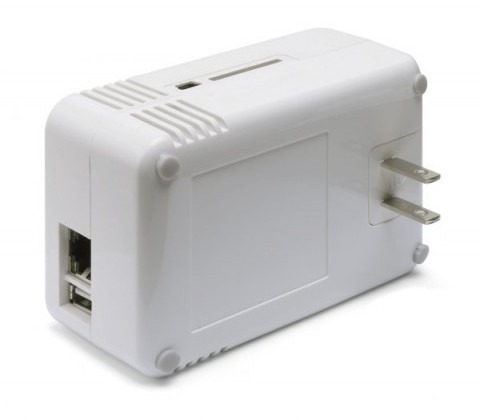 Way back in February of 2009 we first talked about the cool little SheevaPlug Linux PC (pictured). The tiny computer uses a 1.2GHz Sheeva embedded processor, 512MB of RAM, and 512MB of flash memory inside, it also offers USB 2.0 and gigabit Ethernet connectivity for about $99 when it launched.
With people all around the country looking to go green monitoring the energy usage in your home is a key aspect of being green and saving money. 4Home and Marvell have announced a co-developed plug computer based on that slick little SheevaPlug PC I mentioned before. The tiny PC is designed to connect to the electrical outlet in the home and monitor energy usage in the entire home.
The system uses 4Home ControlPoint software to allow the monitoring of a bunch of different parameters concerning energy usage. The coolest feature to me is the fact that the software can look at the energy use across your entire home and then estimate how much your usage is costing you for the day, month, and year. The software can also track real-time and historical energy use for the whole home or a specific appliance. Alerts can be set up to notify the user when they are passing a specific usage that they determine. The launch date and pricing for the energy management solution are unknown.