4GEE Action Cam offers livestreaming over 4G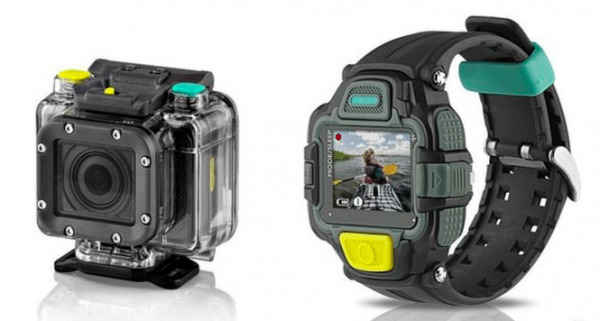 EE, a large British communications company, has introduced its own competitor to GoPro's HERO4 action camera — it is called the 4GEE Action Cam, and it kicks off what will be a bigger line up of similarly branded products to be introduced later on in 2015. The 4GEE Action Cam has a design more akin to a typical compact camera rather than most action camera designs. There is a big catch, though. The camera is able to broadcast footage online, but doing so will require a 4G data subscription with EE, limiting it to a smaller range of users than the HERO4, Sony Action Cam, and other competing models.
For those in the region, the camera represents a niche offering with its broadcasting feature, allowing it to serve as an alternative to things like Periscope. Most other action cameras on the market do not have the same live streaming functionality, and so those already on EE's network — or who don't mind having another mobile bill — could find the 4GEE Action Cam handy.
The camera is able to record (as in 'save') footage at a full 1080p resolution, but livestreaming it will require the quality to be bumped down to 720p instead. Viewing footage, then, is done through a viewfinder wristwatch rather than any sort of integrated display. Though atypical, it is likely the best way to offer remote viewing (without a smartphone), as an action camera is liable to be mounted out of the operator's reach.
A micro SD card slot allows for up to 64GB of storage, though there are a couple of internal gigs available for those with lesser needs. The camera will be going up for sale some time next week in EE's stores. Both upfront + monthly payments and monthly payments-only options will be available to EE customers.
SOURCE: BBC