4 Gadgets to make your older car smarter (2017)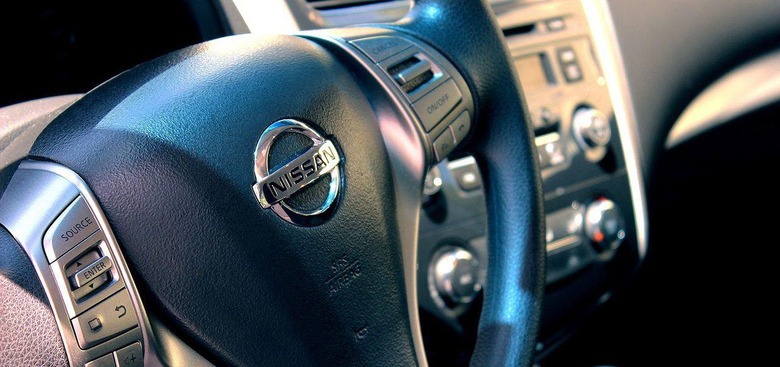 Your car doesn't have to be very old to feel obsolete. Ample technology is packed into the latest and greatest models, and it can include everything from WiFi connectivity to monitoring your car's metrics and status using your phone. If you want that functionality yourself but aren't in the market for a new car, you're in luck: several products are available that'll make your car 'smarter' using little to no effort.
Hum by Verizon
Verizon touts its Hum product as a way to 'drive smarter, safer and more connected,' and it makes that possible via a small device that plugs into a car's OBD-II port. The vast majority of cars feature this port, which is typically used for diagnostics when your check engine light turns on.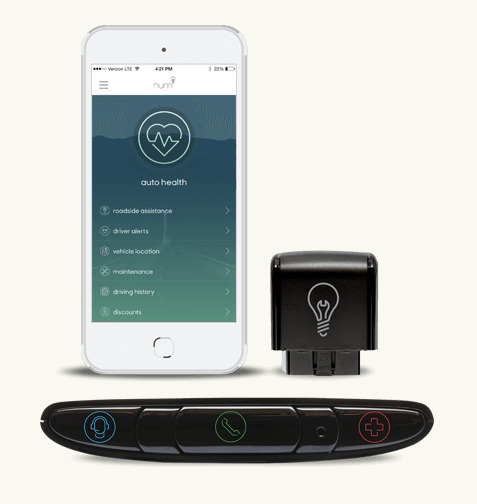 That small sensor is joined by an elongated device with a trio of buttons that clips to the driver's visor. After installing the app and setting up the system, drivers are able to monitor their car's diagnostics, pull up past data on the car such as where it has been driven, get maintenance reminders, access a Mechanics Hotline for help, get alerts when someone exceeds a speed or boundary limit, get roadside/emergency/stolen vehicle assistance, and more.
To use Hum, you'll need to buy the equipment for $29.99 USD, then you'll need to pay a one-time fee of $20 and a $10/month subscription fee.
T-Mobile SyncUP Drive
If Verizon isn't up to your tastes, T-Mobile has its own alternative of sorts called the SyncUP Drive system. As with Hum, SyncUP customers are given an OBD-II sensor to plug into their car's port. That device works with the company's related mobile app, providing owners access to things like their car's location, alerts when someone drives it over a certain speed, data on driving behavior, and more.
In addition to monitoring things about the driver and the car's location, the device is also able to provide recall information and maintenance reminders, and also send alerts with details to the phone when any mechanical issues are detected.
T-Mobile's system also provides a WiFi hotspot within the car, giving up to five people access to the Internet on the go. This feature depends on which plan the subscriber signs up for, however. The dongle costs $149.99 USD, while the monthly plan fee varies based on what you choose.
Automatic Lite & Pro
Yet another option comes in the form of Automatic, an offering similar to the ones above, but sans the direct-from-a-carrier aspect. Both Lite and Pro options are available, one priced at $79.95 and the other at $129.95. Features depend on which model you get.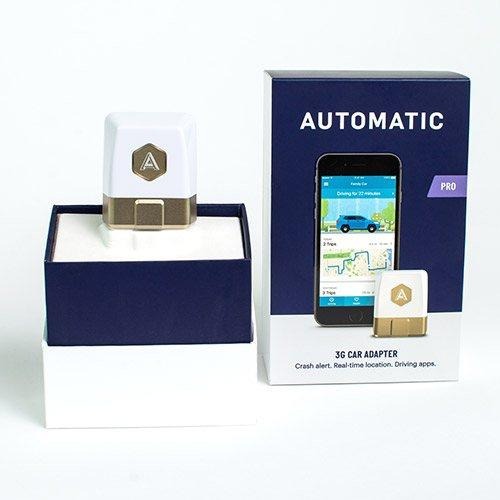 The Lite version offers Bluetooth syncing, a web dashboard, trip logging, business tagging and expensing, gas fill-up logging, CEL diagnostics, and it supports both Android and iOS. The Pro version builds upon those features, adding crash alerts, parking tracking, event-based apps, live vehicle tracking, streaming apps, and also unlimited 3G syncing.
If you get the Pro version of the tracker, the 3G connectivity is free for the first 5 years of use, after which point you'll have to pay.
Zubie
Finally, we have Zubie, a system that is available for personal, business and commercial use. Those interested in the personal product will find something similar to the three competing products above, but with a different pricing arrangement: the device is free and there's no monthly cost, but there is a $99/year service fee. The exception to that is the Zubie + In-Car WiFi model, which gives access to Verizon's 4G LTE network via a $10/month subscription fee.
With this service, users get access to Driving Insights such as driving habits and recommendations on changes to make, as well as behavior alerts, a leaderboard to hold a driving skills competition with your friends, and speed limit data. The app also provides access to diagnostics and maintenance alerts, roadside assistance, live map tracking, trip tagging, motion monitor, place alerts, a gas station finder, and more.
Wrap-up
The market is full of gadgets that'll make your car smarter, and while many of them share similarities, they also tend to come with their own up and downsides. Hum from Verizon is the cheapest of the bunch as far as device cost goes, but with a somewhat large monthly fee. T-Mobile's SyncUP is a better option for those already subscribing to the carrier, meanwhile.
Automatic manages to undercut some of its competitors, but wins many points with the included 5-year 3G connectivity subscription, meaning there's no monthly cost anywhere in a buyer's immediate future. Zubie is just as flexible as Automatic, giving two options instead of one, but with the upside of optional in-car WiFi. Regardless, you can't go wrong with any of these four products.