4.8m vehicle Fiat Chrysler recall after cruise control refuses to turn off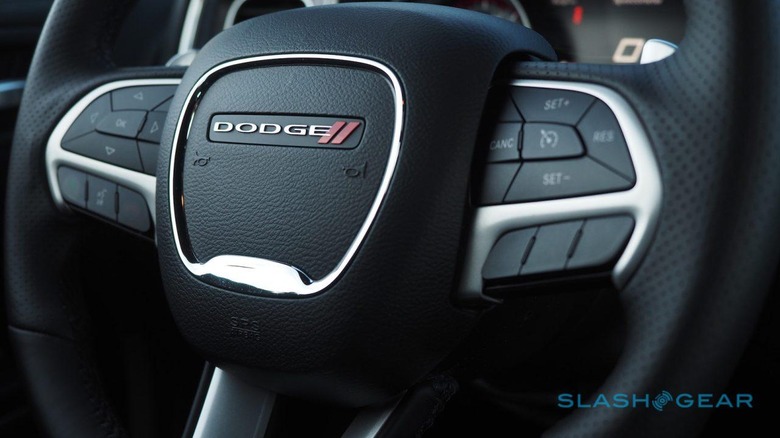 Fiat Chrysler Automobiles is warning owners of 4.8 million vehicles in the US not to use cruise control, after discovering a flaw that could leave drivers unable to deactivate it. A recall is underway for all of the vehicles, which span FCA's Dodge, Jeep, Chrysler, and Ram lines, and include sedans, SUVs, and pickups.
The issue, the automaker insists, depends on "extraordinary circumstances" taking place, according to Mark Chernoby, Fiat Chrysler's chief technical compliance officer. When a car is traveling uphill with cruise control enabled, the system automatically accelerators to maintain the speed that has been set. If that coincides with a short-circuit in a specific electrical network, it turns out, the driver of the car would be left unable to turn the cruise control off.
"However, if this sequence of events were to occur, cruise-control acceleration can be overpowered by the vehicle's brakes," FCA points out. "The vehicle may also be stopped by shifting it into neutral and braking accordingly. Regardless of the mitigation strategy, the vehicle may be placed in park once it has stopped, at which point cruise-control is cancelled."
According to Fiat Chrysler, no crashes or injuries have been recorded in relation to the cruise control problem. However, the automaker is aware of at least one report of a driver unable to turn cruise control off. That happened in a 2017 Dodge Journey, which had been supplied as a rental car.
The full list of affected vehicles in the US can be found below. It spans the 2014 to 2019 model years, and includes popular models like the Ram 1500 pickup truck, Chrysler Pacifica minivan, and Jeep Wrangler SUV. All are gasoline powered and have automatic transmissions.
Together, the 4.8m vehicles impacted "account for more than 200 billion travel miles," the automaker says, presumably to point out that the issue is particularly rare. FCA says that it already has a remedy for the issue, which involves installing new software to the Powertrain Control Module. That's the device which, among other things, is responsible for handling cruise control.
"We have a remedy and a widespread network of engaged dealers who are preparing to deliver service," FCA's Chernoby says. The fix will, unsurprisingly, be installed free of charge, and the automaker will begin alerting those customers affected from next week. They'll need to book an appointment with their FCA dealer, since there's no facility for upgrading the hardware with an OTA update.
The National Highway Traffic Safety Administration (NHTSA) has weighed in too, adding its own recommendation that it "strongly encourages vehicle owners to follow" FCA's warning.
Dodge Journey MY 2014-2018 SUV

Dodge Durango MY 2014-2018 SUV

Dodge Challenger MY 2015-2018 2-Door

Dodge Charger MY 2014-2018 4-Door

Ram 3500 MY 2014-2018 Pickup Truck

Ram 3500 Cab Chassis MY 2014-2018 Pickup Truck

Ram 3500 Less Than 10,000 Pound Cab Chassis MY 2016-2018 Pickup Truck

Ram 2500 MY 2014-2018 Pickup Truck

Ram 4500/5500 Cab Chassis MY 2014-2018 Pickup Truck

Ram 1500 MY 2014-2019 Pickup Truck

Jeep Wrangler MY 2018 SUV

Jeep Grand Cherokee MY 2014-2018 SUV

Jeep Cherokee MY 2014-2018 SUV

Chrysler 300 MY 2014-2018 4-Door

Chrysler Pacifica MY 2017-2018 Van

Chrysler 200 MY 2015-2017 4-Door