4.5 million Nintendo 3DS portables sold in the US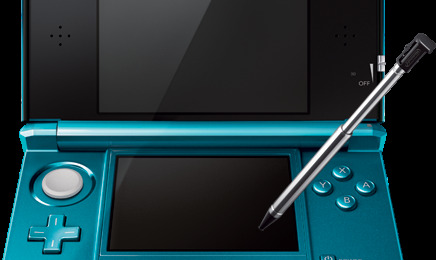 Nintendo has announced sales numbers for the 3DS in the United States in its first year. According to Nintendo, it sold 4.5 million units during the first year the 3DS was available in the states. That is almost twice as many than the number of Nintendo DS units were sold in the first year. Nintendo attributes much of the success of the 3DS to popular video games that launched throughout the first year the 3DS was offered.
The video games included titles like Super Mario 3D Land and Mario Cart 7. Nintendo plans to sell a bunch of 3DS consoles this year as well building on the massive game library with titles like Resident Evil Revelations from CAPCOM, Mario & Sonic at the London 2012 Olympic Games published by SEGA, TEKKEN 3D Prime Edition from NAMCO BANDAI Games America Inc., METAL GEAR SOLID Snake Eater 3D from Konami Digital Entertainment and the upcoming Kid Icarus: Uprising and Spirit Camera: The Cursed Memoir from Nintendo.
Nintendo sold 2.3 million Nintendo DS consoles the first 12 months it was available compared to 4.5 million 3DS consoles. In the first year, 58 DS software titles were launched and over 100 3DS titles launched the first year. Nintendo says that it sold 5 million pieces of DS software the first year compared over 9 million 3DS titles sold. Total sales in hardware, software, and accessories for the first 12 months for the original DS was $540 million compared to $1.2 billion for the 3DS.