Google's big October Pixel 3 event may not be for another week, but the 3rd Gen Chromecast we're expecting to see debut there has already shown up in the wild. The new version of Google's streaming TV adapter isn't meant to make its official appearance until October 9th, but it seems more than one retailer has pulled the trigger early.
By all intents, Google's event is shaping up to be a big one. It has certainly seen more than its fair share of leaks beforehand, likely much to the chagrin of the search giant and its PR team. First we saw the Pixel 3 XL, complete with its controversial notched display. Then, leaks exposed a Google Home Hub.
In the background, though, have been whispers of a new Chromecast. That first cropped up in wireless test results, with an FCC filing hinting at upgraded internal components. That includes better 5GHz WiFi support along with using Bluetooth.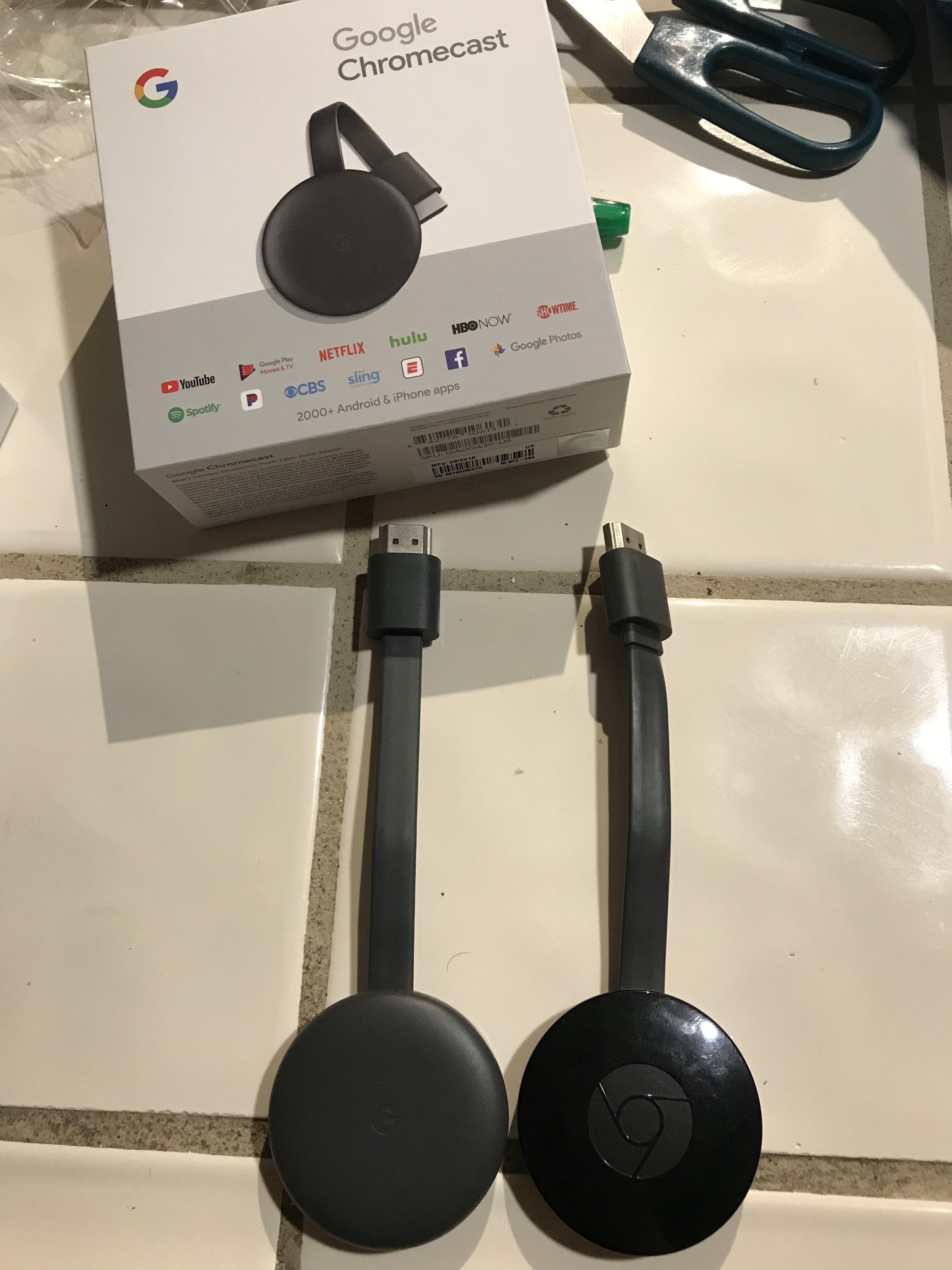 Unfortunately for Google's big plans, Best Buy has somewhat spoiled the surprise. A number of Reddit members like GroveStreetHomie shared images of a new Chromecast purchased from the retailer this weekend, which turned out to be of a different design to the current model. While the basics are the same, it's clear that this is new hardware.
As before, it's a circular body with a short, tethered HDMI cable which plugs into your TV. However, the shiny plastic and embossed Chrome logo have been replaced, with the 3rd Gen Chromecast now having a matte finish and the "G" Google logo familiar from the company's Pixel smartphones.
Not everything has changed, though. The ports, for instance, are the same, with microUSB for power rather than USB-C. There's still no ethernet, either, with Google sticking with WiFi for network connectivity.
A subsequent Redditor, BigGigabit, shared photos from their own local Best Buy, where boxed 3rd Gen Chromecasts were found already on the shelves. Priced at $35, the box bills 1080p HD support, which will come as a disappointment for anybody hoping for 4K Ultra HD. You still get the usual streaming of content from services like Netflix, Hulu, and YouTube, together with casting from your smartphone.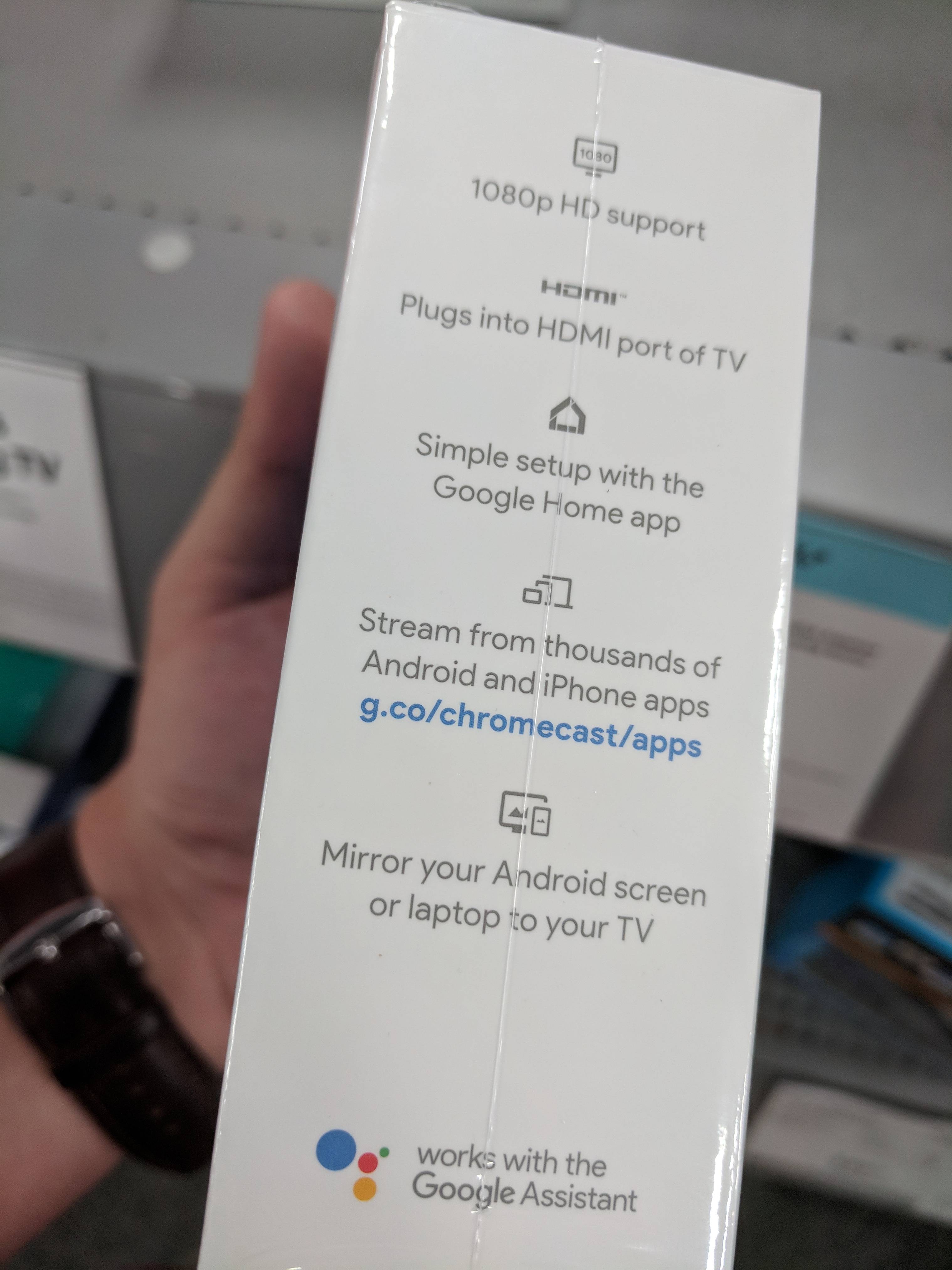 Although the absence of a higher resolution option is likely to frustrate a few would-be upgraders, Google keeping the price of the updated Chromecast the same is a relief. The streaming adapter has always been one of the more affordable ways to get your TV connected, after all. Whether Google will have anything left to surprise us with on October 9th, though, we'll have to wait to find out.