3M launches tablet screen protectors that make fingerprints fade away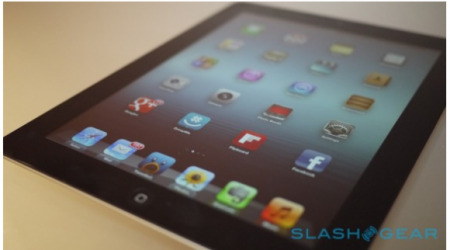 We may receive a commission on purchases made from links.
Last week we told you that scientists were working on a way develop a smudge-free solution for touchscreens for all our gadgets, and now technology company 3M is offering another solution to combat the popular problem of smudges and fingerprints all over your touchscreen. The company is now selling a screen protector that has been designed to make fingerprints fade away.3M's description of the "Natural View Fingerprint Fading" screen protector doesn't reveal really any of the details on how it causes fingerprints to "magically" fade away after a short period, but it almost definitely has some kind of chemical coating worked into it. Also claiming to be durable and scratch-resistant, something like this may be worth it for people who obsessively feel the need to clean their touchscreens.
The screen protectors currently work with the second and third generation iPads as well as the Galaxy Tab 2.7.0 tablets. It can be purchased from Amazon for $24.89, so even if it's not all it's cracked up to be, at least you won't be out much more than $25 for it. According to some user reviews of the product that have been posted so far, the results have actually been pretty positive.