3G iPhone Has Mounting Evidence For Its Upcoming Release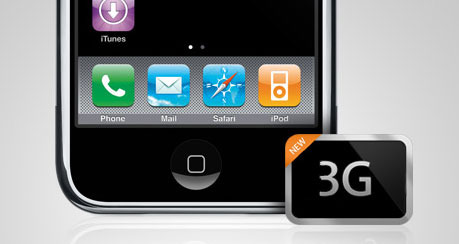 Evidence for a 3G iPhone is mounting at an alarming rate. First there is the next iPhone firmware which won't be released until the WWDC, which supports the idea that there is likely to be a new version of the iPhone hardware released to coincide with the new firmware.
Then there is the reports of 10 million new 3G handsets being ordered for sale this year alone, a contract won by Hon Hai in Taiwan. Then Bank of America, a company whose predictions regarding the iPhone have all come true so far, predicted a Q2 release of the 3G iPhone.
Add to all of that the fact that Apple won the right to use the trademarked "iPhone" name in Japan, a land where there are no EDGE networks, only tons and tons of 3rd and 4th generation networks and the 3G iPhone is shaping up to be an almost guaranteed product of the summer of 2008. Predictions for an actual 3G iPhone release range from Early May in Spain to sometime in the second quarter which ends in September, so that's a pretty broad range, but me, myself, and I are banking on the WWDC in June.