3G Broadband Bullet debuts with unlimited data for $60 monthly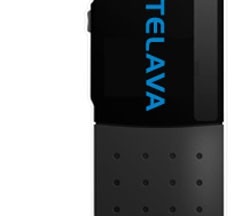 There are tons of pre-paid wireless plans available across the country now and many of them offer pre-paid mobile broadband. In fact, some of the major wireless carriers like Verizon and AT&T have pre-paid mobile broadband plans.
The thing most of these plans have in common is that you have to buy the phone or USB modem upfront and then buy bandwidth as well. A new device has been unveiled today from Telava that is called the Broadband Bullet. The device operates on a pre-paid, no contract required 3G network.
The interesting part is that an Equipment Reimbursement plan is available to offset most of the cost of the modem. The USB modem is given to users when the buy airtime and when they are done with the modem, they return it or buy more airtime. The modem operates on HSPA and HSPA+ networks at up to 7.2Mbps or 12Mbps. The device also has a microSD card slot for storing data. The service costs $50 monthly for 5GB of data or $60 for unlimited data. The modem can be purchased for $200 if you want to call it your own or if you want the return it option you have to pay a $100 security deposit.