3DTV shipments to hit 46M by 2013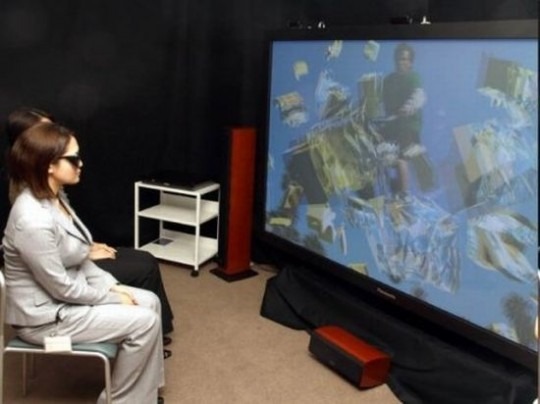 3DTV will be a huge market in the coming years. I mentioned a 50-inch Panasonic 3DTV set to hit the market next year last week that will be among the first 3DTVs to land in homes around the world. The Panasonic 3DTV certainly won't be the last set to hit the living room though.
According to research firm GigaOM, the market for 3DTVs will boom over the next three years. By 2013, 3DTV shipments are set to hit 46 million units. The research firm reports that both Sony and Panasonic are both betting that 3DTV sales will help to rejuvenate their sales.
Over the next several years, 3D is expected to become a slight cost premium feature along the lines of how 120Hz refresh rates are today. The belief is that many consumers will opt for 3D capable sets even if they watch mostly 2D content. The advent of 3D gaming will also push more consumers to purchase 3DTVs as well. The research firm does point out that active 3D glasses need to get cheaper before 3D grows more popular.