3Dsimo mini is a geeky multi-tool that burns, cuts, and extrudes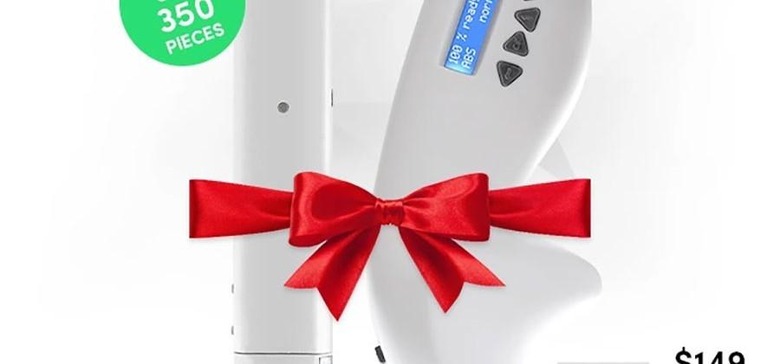 Anyone who tinkers with electronics or DIY projects needs some specialized tools. A new product has debuted that gives users several tools in one product and it's called the 3Dsimo. 3Dsimo has a 3D printing pen, precision solder, burner, and cutter in one device. The tool is aimed at people who create jewelry, figures, accessories, decorations, and other art.
The 3D printer pen portion extrudes molten plastic from the die that cools rapidly. This allows you to draw solid structures in the air using adjustable temperature and speed. The burning tool allows you to decorate wood by burning lines and images into the wood.
The burning extension can also be used to repair plastic items or to treat 3D models made with the extruder tool. The soldering function heats the tip to 490C in ten seconds. A foam cutting tool makes it easy to burn through dense foam while working on projects.
3DSimo works with an iOS, Android, or Windows app via Bluetooth and with the app, you can control temperature and speed. The app also gives instructions for use, instructional videos, and templates to print items. 3Dsimo is on Kickstarter seeking $35,000 and has raised over $109,000 with 33 days to go. A pledge of $89 or more will get you a 3Dsimo with shipping expected in March 2016.
SOURCE: Kickstarter