3Doodler scores over $2.3 million on Kickstarter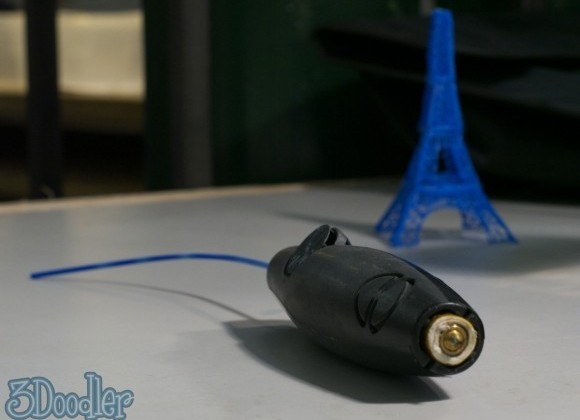 One of the coolest projects that I've seen turn up on Kickstarter in recent memory was the 3Doodler pen device. The pen uses small sticks of plastic to create small threadlike strings that the user can craft into just about any three-dimensional shape they can dream up. We knew the project was going to be popular when it crushed its $30,000 Kickstarter goal in only a few hours.
The Kickstarter project for the 3Doodler has now ended and has been funded. The project raised $2,344,134. That is an incredible amount of money raised via Kickstarter and places the project as one of the top 25 projects of all time. It's hard to believe that the team behind the 3Doodler had only hoped to raise $30,000 to begin with.
Funding for the project ended on March 25 and the company is now working on producing its product to ship to customers. The 3Doodler pen was priced at $99 during the Kickstarter campaign and the first examples purchased via backers on Kickstarter will begin delivery in September of 2013. The team behind the project have offered up some interesting statistics.
As I mentioned, within hours of launch the team had passed its target of $30,000. Within the first day the 3Doodler racked up $500,000 in funding. With the final amount being over $2.3 million, the project raised 7781% more than its initial funding goal. The team also says that almost half of the people who backed the project were women, which is significantly higher than the estimated 7% share women hold of the 3-D printing market. If you missed out on the Kickstarter project, you can still pre-order the 3Doodler for yourself on the company's web store. However, orders placed via the web store won't be delivered until after all Kickstarter orders are shipped.
[via Kickstarter]