3Doodler 3D printer pen hits Kickstarter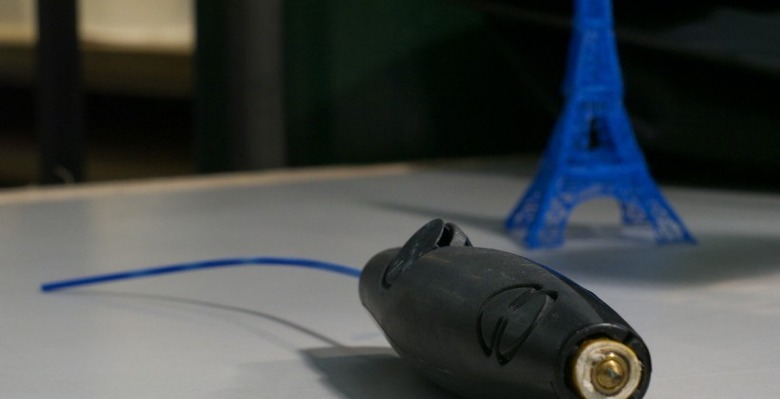 3D printers are undeniably cool, but their price also puts them out of the reach of most; that's where 3Doodler steps in, a 3D printing pen hitting Kickstarter today and promising to make sketches physical. The chubby stylus squirts out of a stream of thermoplastic from its 270 degree-C nib, which is instantly cooled by an integrated fan. By laying different streams of plastic, tugging up streams of it to make 3D structures, and piecing different layers together, you can create 3D designs on a budget.
In fact, early Kickstarter backers will be able to get the 3Doodler from $50, though that award tier is already nearly halfway claimed at time of writing. Next is the $75 bracket, which should stick around a little longer, with the eventual Kickstarter goal being $30,000.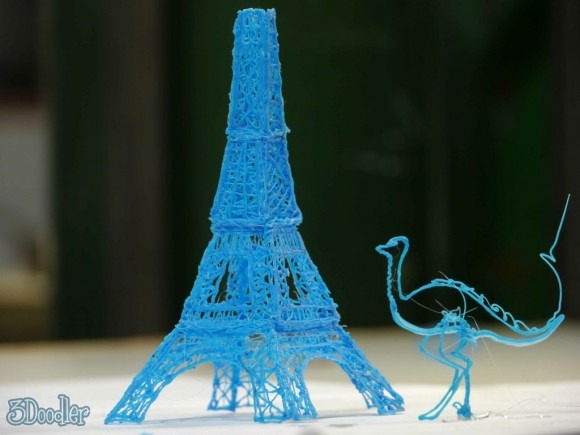 Unlike traditional printers, which require programming, the 3Doodler takes a more abstract approach. You can freeform draw sketches, or alternatively trace out patterns that have been printed, and then peel the set plastic off; 3Doodler suggests possibilities include jewelry, 3D models, artwork, and more.
It's not going to be the way you print your next coffee cup or car wheel, as we've seen promised from regular 3D printers, but the plug-and-play approach has plenty of appeal nonetheless. The Kickstarter runs for the next month, with first deliveries expected in the fall of 2013 assuming it's funded.