3D Systems ProJet 4500 Full Color Plastic 3D Printer Debuts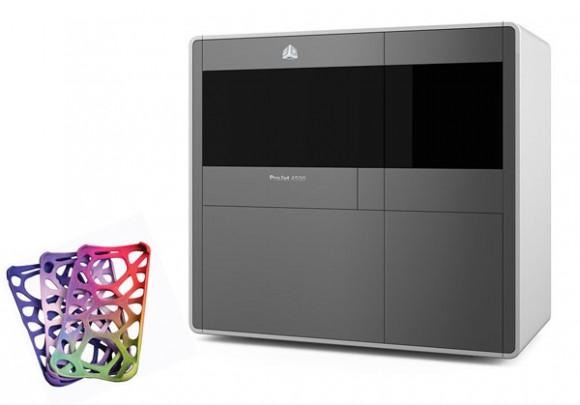 3D Systems has unveiled its new ProJet 4500 full-color plastic 3D printer. The company says that this is the first and only continuous-tone full color plastic 3D printer on the market. The printer is able to produce ready to use and full color durable plastic parts.
The printer works with a new class of sustainable VisiJet C4 Spectrum materials. The material is able to produce strong, semi-rigid parts. The finished parts have pantone-like colors and a superior surface finish. The printer also features integrated material recycling to improve total material usage.
The ability to deliver colored functional parts right out of the printer means that users won't have to spend time post-processing or painting. The printer is appropriate for use in prototyping and lots of other markets like healthcare, consumer products, and more.
There are some key details of the printer that are unknown at this time. It's unclear when the printer will be available and how much it will cost. 3D printers aren't exactly cheap, odds are this isn't something the typical hobbyist can afford.
SOURCE: 3D Systems