3D Systems Chef Jet And Pro Eyes-On: Legitimizing 3D Printed Food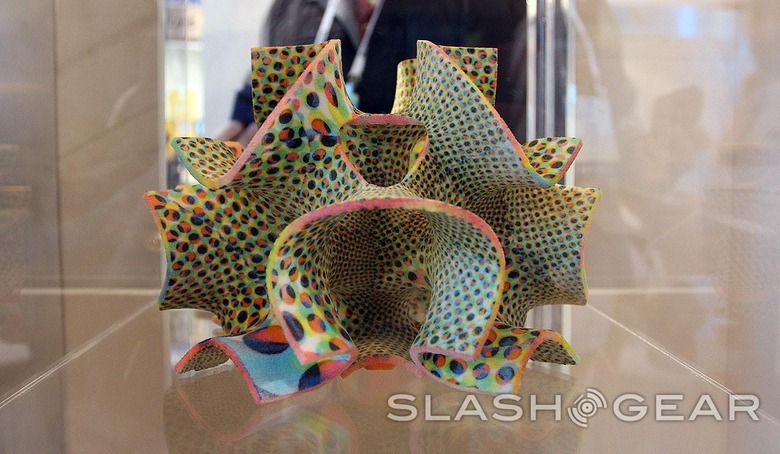 In the 3D realm of CES 2014 we caught up with 3D Systems, a crew that brought so many new products and services to the show that it was difficult keeping up with it all! Two of the more late-breaking items we were introduced to were the Chef Jet and the Chef Jet Pro, both of them capable food-safe 3D printing. Both printers are fully certified and ready to head to the kitchen this year.
What we're working with here mainly is sugar – at least in the demonstrations we've seen this past week. Also able to be printed are a variety of candies made of odd mixes of quick-hardening edibles – starches, for example – as well as what we must assume will be the most popular material to print in in the future: chocolate. Chocolate printed with coco powder, of course.
At launch, both of these machines will be aimed at the professional baker, the restaurant chef, and the chocolatier – they're not exactly an at-home hobby machines yet. The Chef Jet and the Chef Jet Pro are going to be pushed as professional pieces of kitchen equipment.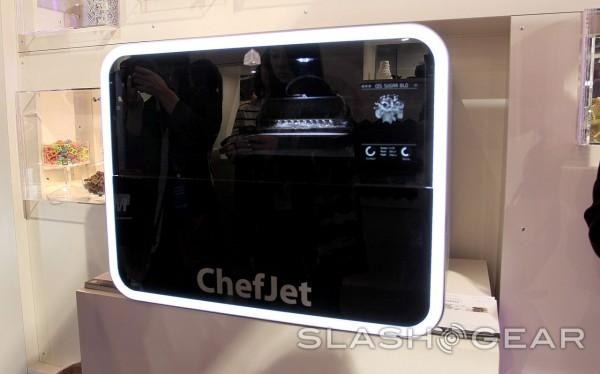 With the Chef Jet Pro you'll find the user's ability to work with full CMYK – aka the full color printing spectrum with the application of food dyes. This is done with a process that ends up being quite simple to explain.
1. A layer of fine, dry sugar is laid down.
2. An inkjet printhead jets water onto the surface of what will eventually become the hardened pieces of the object.
3. The water re-crystalizes the sugar and hardens it.
4. Once the sculpting is done, the excess sugar falls away.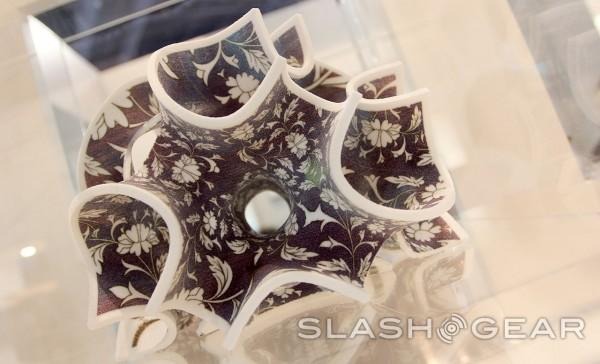 Both the Chef Jet and the Chef Jet Pro are currently scheduled to be released in the second half of 2014. The smaller unit is being aimed at $5,000 USD, while the larger Chef Jet Pro will cost closer to $10,000 USD. And we're excited about the sugar-sculpted stormtroopers we'll be munching on by Halloween, 2014 – fingers crossed!