3D printed robot will be ready by end of year, says Intel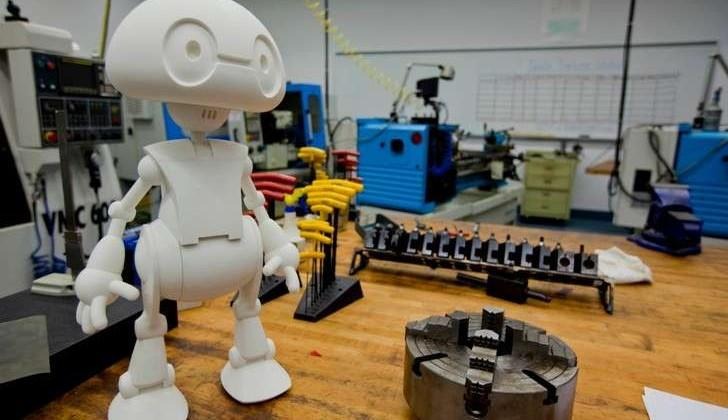 If having your own robot to do your bidding sounds enticing, it's fast becoming a reality. Instead of waiting around for someone to engineer a companion robot, Intel is letting you do it yourself. At home. The company says that by the time 2015 is here, we'll have a 3D printable robot model we can assemble at home.
The frame and body come courtesy of Intel, which they're offering up as an open source model anyone can use. Intel will also make the platform for Developers open source, and the consumer kit will check in at around $1,600. That kit will give us all we need to make a robot go, like motors and wiring. Between the 3D printed body and internals, we're left with an adequate robot kit.
From there, Intel sees the robot benefiting from apps, like we see with our tablets and phones. Intel Futurist Brian David Johnson said "It's like a smartphone with legs. Your robot will be completely different from mine; you customize it and program the artificial intelligence, not by having a PhD in robotics, but by downloading apps."
I don't know about you, but a robot that can do simple tasks around the home sounds pretty nice. Check out the video below, where Johnson shows of his robot, Jimmy, at the Code Conference. It's a neat concept, and one that could find its way into homes faster than any other.
Source: Re/Code