3D printed gun ruling: What you need to know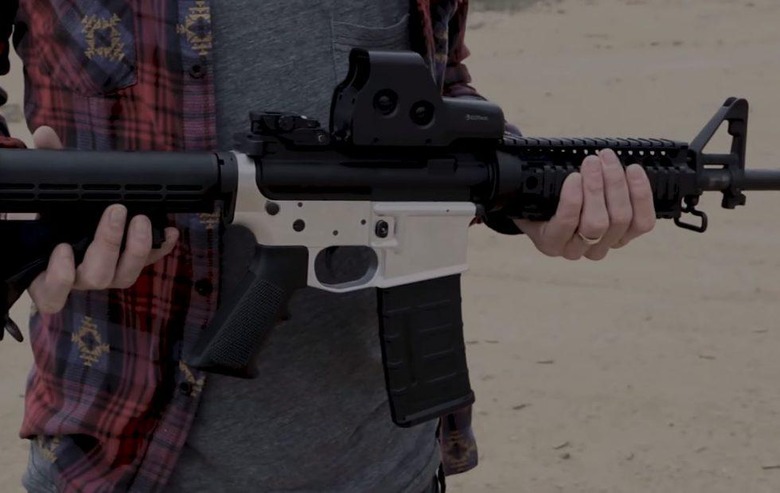 There has been a lot of commotion lately surrounding 3D printed guns and whether or not easy access to CAD files for weapons is something that should be allowed. For a while, it seemed that the years-long debate was over, but yesterday, the situation took another turn. Now, parties on both sides of the debate are heading back to court, essentially starting the process over once more and making for a disagreement that might be very confusing for people who haven't been following it for long.
Make no mistake, there's a lot to this story, but before we dive into this latest twist, let's go through a quick refresher of the events leading up to last night. The story starts all the way back in 2013, when a non-profit named Defense Distributed uploaded schematics for a 3D printed gun. The gun in question was a fully functioning one, and it almost immediately set off red flags for regulators and gun control advocates, who were concerned that this would lead to an influx of unregulated, untraceable guns in the hands of criminals.
The State Department, as you can imagine, took issue with the existence of these schematics, demanding that Defense Distributed remove them from the internet. At the time, the State Department said that the schematics violated two pieces of legislation in particular: the Arms Export Control Act and the International Traffic in Arms Regulations. Defense Distributed teamed up with The Second Amendment Foundation and sued the State Department, resulting in a long-running court battle that wasn't resolved until July of this year.
On July 10, Defense Distributed and The State Department finally
, and the outcome looked pretty good for proponents of 3D printed guns. That settlement allowed Defense Distributed to continue publishing CAD files for 3D printed guns, which included non-automatic firearms up to .50-caliber. It's worth pointing out that those specifications make 3D printing rifles like the AR-15 – which has been at the center of a lot of gun control debates lately – fair game.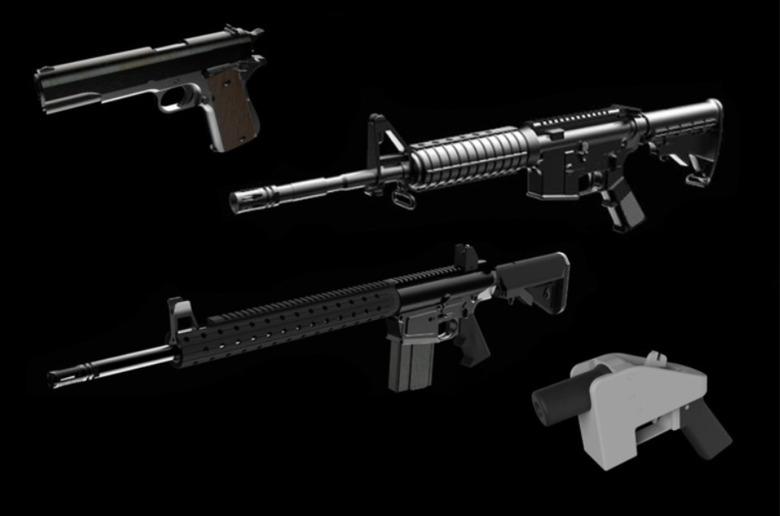 After that settlement was reached, Defense Distributed announced that it would relaunch DEFCAD, a site created for hosting those schematics, on August 1, 2018. "The age of the downloaded gun formally begins," the company said on
. It seems that Defense Distributed was particularly eager to begin publishing schematics again, because some went live in the days leading up to DEFCAD's August 1 relaunch date.
So, after that settlement, things were pretty cut and dry, right? Not quite. Yesterday, US District Court Judge Robert Lasnik from Washington
issued a temporary restraining
order that stopped the publication of these controversial CAD files. It was truly an eleventh-hour development, as the order was made just hours before DEFCAD's official relaunch.
Today, instead of hosting downloadable schematics for 3D printed weapons,
simply shows a brief statement. "This site, after legally committing its files to the public domain through a license from the U.S. Department of State, has been ordered shut down by a federal judge in the Western District of Washington," the website says.
Now, both parties will appeal before Judge Lasnik again on August 10, which is when he'll determine whether or not his temporary restraining order will become permanent. For now, at least, the "age of the downloaded gun" has been formally delayed, but the CAD files that were uploaded before the injunction was filed are definitely still out there, in the hands of people who managed to download them before they were taken offline. This is certainly turning into a messy situation, and one without a solid resolution just yet. Stay tuned, because things are definitely going to get very interesting next week.