350,000 iBooks textbooks downloaded in three days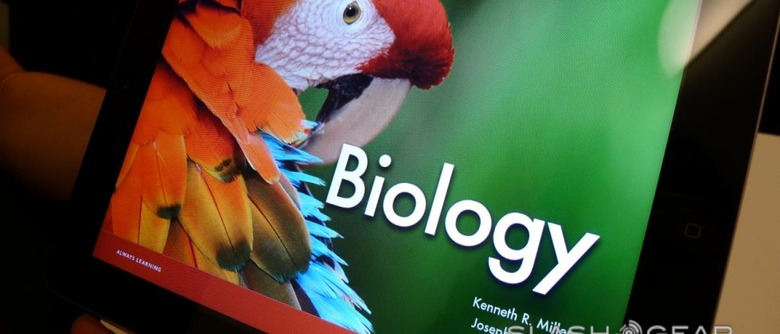 Apple's iBooks 2 digital textbook launch last week may not have convinced everyone that the classroom is the best place for the iPad, but over 350,000 downloads of textbooks in the first three days of availability suggests there's big demand for learning on the iOS slate. The figures were tracked by Global Equities Research's proprietary monitoring system, AllThingsD reports, while downloads of the free iBooks Author tool have also apparently been successful.
The free ebook creation tool, which is Mac-only and requires OS X Lion, was apparently downloaded 90,000 times since it was released on Thursday. The app allows digital books to be created by dragging-&-dropping Word files, photos, video clips and Keynote presentations, though the resulting interactive titles can only be distributed via Apple's own iBookstore.
That limitation may not dissuade many publishers, however, given the potential savings on offer. The research firm reckons production using iBooks Author is around 80-percent less than for a print textbook, and highlights that the sales model – selling to students each year, rather than to schools every five years on average – also presents more of an opportunity for profit, even if individual digital textbooks are cheaper than their paper counterparts.
You can find more in our iBooks 2 hands-on report.