343 Industries and non-profit launch Halo-themed prosthetic for kids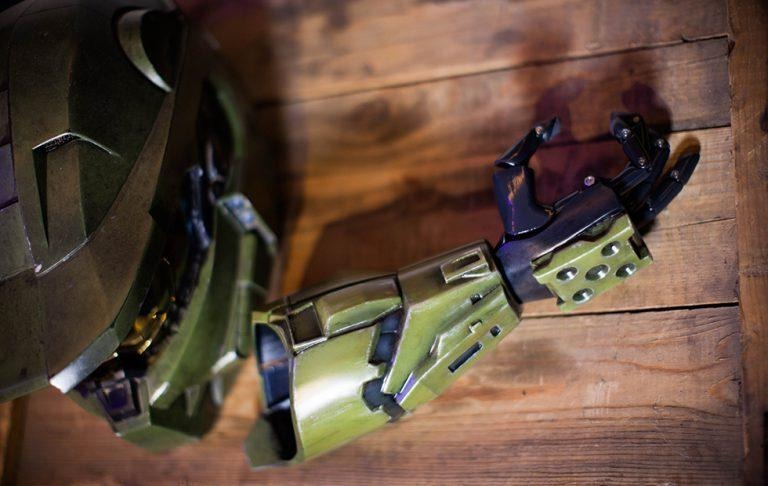 343 Industries has teamed with Limbitless Solutions to offer a new Halo-themed prosthetic created using 3D printing technology. The prosthetic is targeted at children, offering them a "cost-effective" artificial limb with an empowering, fun design. The non-profit organization, which also offers other stylish and fun prosthetic designs, donates its prostheses to the recipients for free.
343 Industries revealed its new collaboration on Tuesday, stating that it has helped provide a new Halo-style prosthetic arm designed for children. The prosthetic design resembles Master Chief's military green arm — muscular, futuristic, and immediately recognizable.
3D-printing has become an increasingly popular method for creating prosthetic arms. With this technology, the cost of the limb is greatly reduced compared to traditional technologies while retaining the ability to offer a custom fit and full functionality. As the video above shows, the prosthetic devices are capable of gripping items.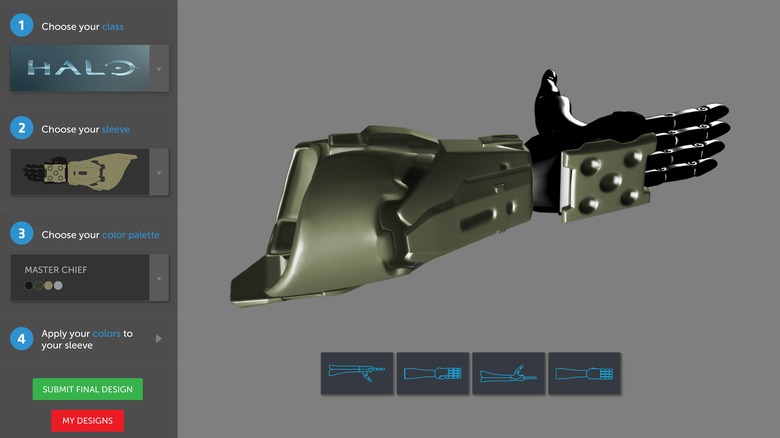 Limbitless is the result of a group of students who began their work to help a child born without an arm. Since then, the non-profit organization has created many prosthetic models with a variety of designs, including one that looks like Iron Man's arm.
Families and individuals in need of a prosthetic can sign up with Limbitless and apply for a device. "We believe that no family should have to pay for their child to receive an arm," the company explains on its website. For this reason, the organization provides families and recipients with the prosthetic limbs for free.