3 cheapest unlimited mobile data plans: all the important details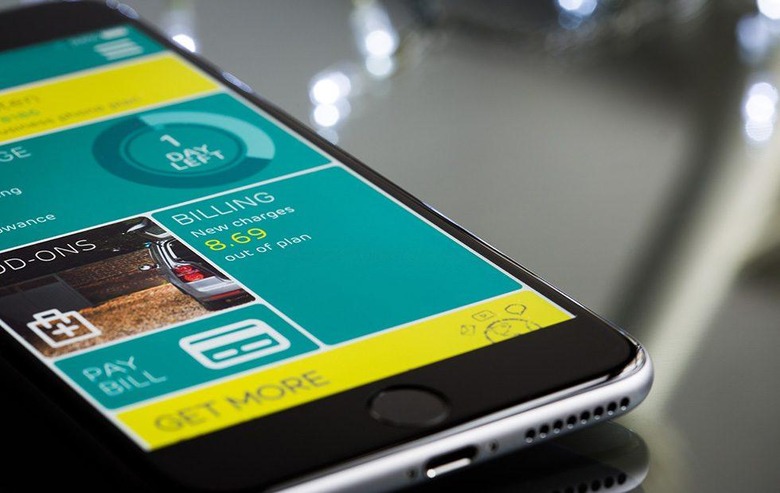 Unlimited data is back, but it isn't cheap and it comes with a roster of limitations. Having access to loads of data every month is more important than ever, and here to offer it cheaper than the three big carriers are three small prepaid companies. You can get unlimited data for as little as $50/month, but are the savings worth the potential sacrifices? We've looked at all the fine print to find out.
Boost Mobile ($50/month)
The cheapest unlimited plan available at the moment is from Boost Mobile, which charges $50/month. That's a great rate for unlimited 4G LTE, not to mention some of the other benefits Boost tosses in, but it isn't without restrictions.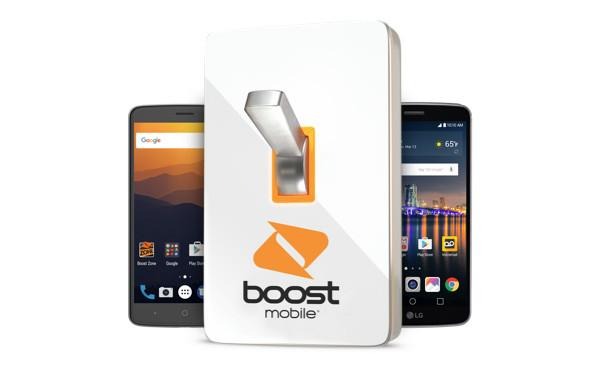 Most importantly, Boost Mobile says it will de-prioritize data in some cases if there is network congestion, meaning though you get unlimited data, your speeds may slow greatly at times after you exceed 23GB/month. In addition, and as with some competing services, Boost Mobile limits video streaming on mobile to a 480p resolution, and while that is decent enough, it doesn't look all that great on increasingly high-res mobile displays.
As well, Boost Mobile caps music streaming to 500kbps, and 'streaming cloud gaming' is limited to up to 2mbps. While all of these restrictions are within the tolerable range, it is important to remember that they're there and to judge whether they'll mesh well with your personal needs.
Restrictions aside, Boost Mobile offers add-on options such as a $10/month entertainment bundle that provides access to live TV and on-demand content from many channels, plus 'CallWatch' tech for scam alerts, and the option of international calling. The plan also comes with 8GB of hotspot data.
Who this plan is best for: this plan is a great choice for someone who wants to save money and wants unlimited data access, who isn't concerned about lower video quality and lives somewhere near a big city. Due to Boost Mobile's relatively limited coverage network, you should look elsewhere if you live in a rural region or travel frequently through them.
MetroPCS ($50/month)
Coming in at the same price is MetroPCS at $50/month. This plan offers unlimited 4G LTE data streaming with the same 480p SD video streaming restriction we saw above. Unlike the other two alternatives on this list, though, MetroPCS doesn't de-prioritize heavy users until they reach the 32GB/month limit, about 10GB greater than the other two.
MetroPCS also offers unlimited music streaming that doesn't count against the high-speed data limit, plus scam alert technology and hotspot functionality with up to 8GB of data per month. Perhaps the most distinguishing feature for MetroPCS's unlimited plan is the option to add a second unlimited phone line for an extra $25/month, bringing the total cost up to $75/month.
Who this plan is best for: While the restrictions aren't unlike what you find on Boost Mobile and Cricket, MetroPCS offers many of the same benefits you get from T-Mobile, including its 4G LTE network. MetroPCS is a great option for anyone who likes to stream music frequently and for couples who need two unlimited lines without paying full rates for both.
Cricket ($55/month)
Last on the list of Cricket Wireless's Unlimited plan for $60/month, which is $5 cheaper if you sign up for AutoPay. This carrier is upfront about its restrictions, stating that LTE download speeds are capped at 8Mbps, whereas 4G speeds are capped at 4Mbps. Congestion will cause Unlimited customers to be de-prioritized once they exceed 22GB/month, and videos are always capped at 480p standard definition. Cricket calls its video throttling 'Stream More.'
Unlike with Boost Mobile and MetroPCS, Cricket does not include hotspot with its unlimited plan. When addressing its slower download speeds, Cricket diverts attention, saying the speeds are suitable for its customers' needs and that it offers an overall larger network footprint than Boost Mobile or MetroPCS.
Who this plan is best for: Cricket Wireless is marginally more expensive than Boost Mobile and Metro, and while it doesn't offer the same number of features as Boost, it does have one big advantage — a larger network footprint, meaning you'll get 4G LTE access in more places. This plan is best for those who don't need a hotspot, don't mind 8Mbps download speeds, and who need as much coverage as possible.
Wrap-up
While Verizon, T-Mobile and AT&T all continue to offer their own new unlimited data plans, they're more expensive than the three in this list, and the extra perks you get for that extra money may not be worth it. Be sure to read all the details before you sign up, but know that when it comes to the three above, most of the features and restrictions are the same.