$3.5 Million Bentley Mulsanne Convertible spied in Dubai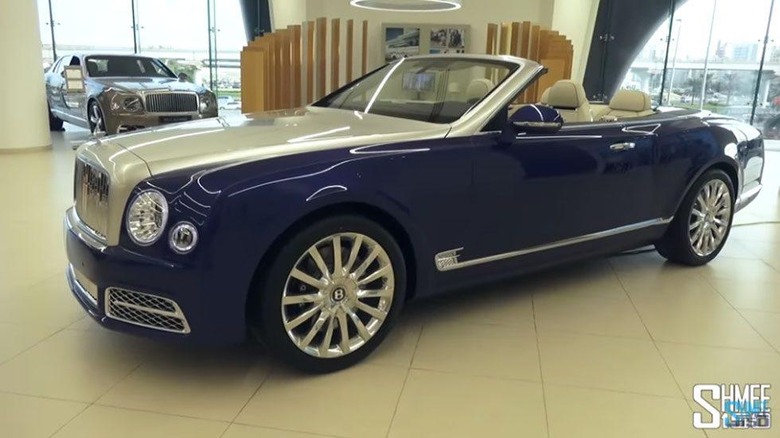 All you need to do is hear the Bentley name and you know you are in for something luxurious and over the top. This particular Bentley convertible is even more luxurious and over the top than normal. This is the Bentley Grand Convertible by Mulliner and it will set you back $3.5 million.
Only 19 of these luxurious convertibles will be made and that number is a hat tip to 1919, the year the brand was founded. The first of the cars will be delivered to buyers in 2019 with the remainder to be delivered the following year.
The car is based on the Mulsanne Speed meaning it has a massive 6.75-liter twin-turbo V8 good for 530hp and 811 lb-ft of torque. That is plenty of grunt to move the massive convertible post haste.
The car is a two-door and is about four inches shorter than the four-door Mulsanne Speed. This car is on display in Dubai and is coated in perfect Moroccan Blue and Frosted Silver colors with linen-colored leather inside. Thre are switches and quilted leather everywhere inside the car and it looks fantastic.
The fabric roof is stored under a giant wood veneer chunk said to be the largest bit of woodwork in the industry. That massive chunk of wood looks meant for a speedboat rather than a car. Check out the video to see more of the big, beautiful, and luxuriously expensive convertible.
SOURCE: Carscoops