293 Recalled Subaru Ascents To Be Destroyed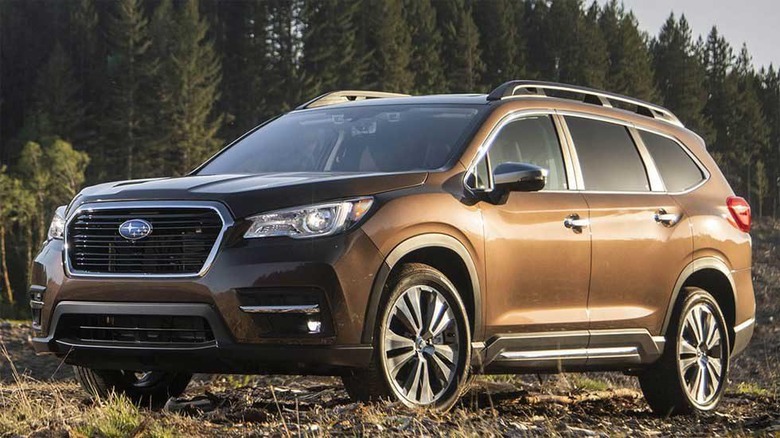 Lots of Subaru fans were excited when the three-row Ascent SUV was announced in November of last year. This was the first big SUV for Subaru that you could pack more people into. The Ascent is built in the US at the Subaru plant in Indiana. That same facility makes the Outback, Legacy, and Impreza cars.
The Ascent starts at $34,145 and is available now. Subaru announced last month that it was having to recall some Ascent SUVs, 293 to be exact. Of that number, the majority weren't sold yet, but nine were in the hands of owners. The problem that forced the recall was improper programming of robots that handled spot welds on the B-pillars.
Since the problem areas aren't accessible, Subaru announced it would simply replace all nine of the vehicles in owner's hands with new rides at its cost. As for the 293 Ascents that were in the recall, Subaru has announced they will be crushed. That is a sad end to a ride that costs over $30,000.
Subaru has said that all 293 of the cars without the spot welds were assembled between July 13 and 21. Not all the vehicles assembled during that span are missing the crucial welds. These welds support the area where the second-row door hinges are, and failure could increase the chance of passenger injury.
Replacing nine vehicles is an expensive solution for Subaru, but for a company with a reputation built on safety, it was a very good move. It's unclear why some of the vehicles had missing welds and others didn't.
SOURCE: Spectrum