$25k diamond mouse manages to look cheap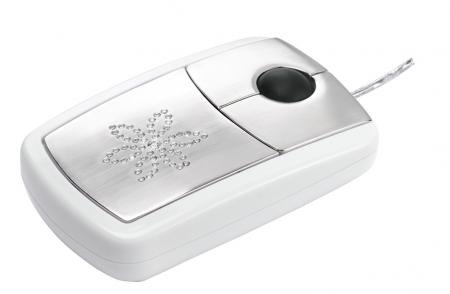 Personally I think this mouse looks a bit rubbish, but if you're the sort of person who squeals over white gold encrusted with diamonds then perhaps you'll think the inevitable sky-high price tag worth it.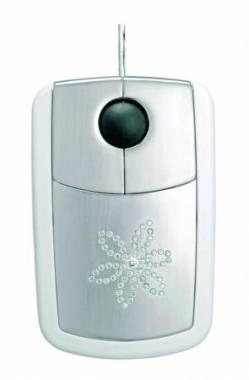 €18,600 ($25,030) gets you fifty-nine brilliant-cut diamonds that add up to 2 carats, embedded in a flower pattern into 18-carat white gold, as well as a trackball for page navigation and an optical sensor.  It's a limited edition, and creators Pat Says Now are calling it the most expensive computer mouse in the world; ask them nicely and they'll make you a custom diamond pattern should the flower not be to your taste.
I think I'd rather spend all that money on gin and truffles.
Pat Says Now [via Sybarites]