2,100 piece LEGO R2-D2 yours for £150 this May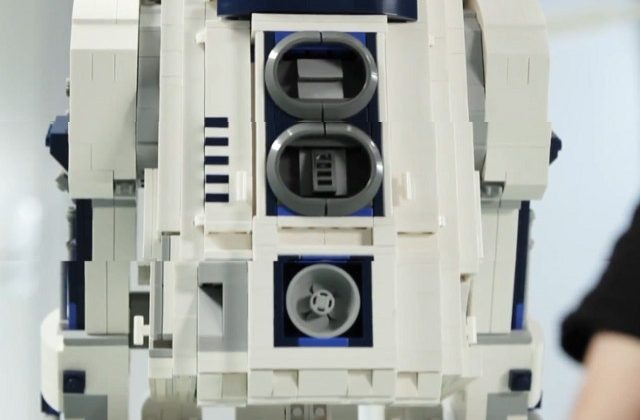 If you're a LEGO fan, this may very well be the droid you're looking for. LEGO are set to release a version of R2-D2 as part of their Ultimate Collector's Series. R2 is made from over 2,100 individual pieces, and the attention to detail the designers have displayed is admirable.
R2 can stand either on his two legs, or via his third which extends from the bottom of the unit. The designers have also added various touches and nods from R2's exploits in the original trilogy, including his data jack (be careful not to put it in an electrical socket...), as well as a buzzsaw. Both can be extended and tuck neatly away inside R2's body.
The head can be rotated a full 360 degrees, and the blue flaps on the upper half of the body can also be extended. R2 stands tall at around 30cm, and the designers say they had access to all sorts of Star Wars reference material, as well as the movies, in order to create the perfect R2 unit.
When it goes on sale in the UK in May, it will cost roughly £150 (~$237). If you can't wait until then, feast your eyes on the video below for a more detailed look at the world's favourite astromech droid.
[via Geekologie]