2021 Dodge Viper marks return of a legend sans V10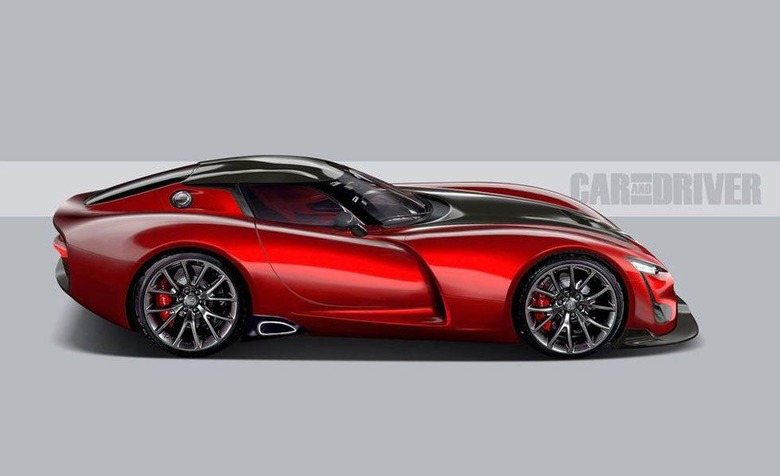 Dodge is rather notorious for canceling the Viper and then reviving it. Such is the case again with a new report claiming that the Viper will return as a 2021 model. The catch for fans of the car is that the V10 muscle the Viper has been known for since its introduction will be no more.
The revived Viper will instead use an aluminum-block V8 engine with two flavors expected. The standard Viper will pack a 550hp V8 under its long hood. A hopped-up version is expected to cram a supercharged version of that engine under the hood making over 700hp. If the Viper wants to keep up with what Chevy is cooking with the Corvette ZR1, it will need some power.
The good news if those power outputs aren't impressing you is that the Viper will use lots of aluminum and carbon fiber to keep weight down. Word is that the car will be a convertible only from the start with a coupe version coming a couple years later.
Purists will appreciate that a manual transmission is expected. That is a welcome addition to the car when most of the competition is moving to flappy paddle automatics only. Perhaps the best news is that the car is tipped for a much more affordable starting price.
Vipers are expected to start at under $90,000. Not exactly a bargain, but the last Viper started in the low six-figure range. A concept is likely in 2019 in Detroit to celebrate the 30th anniversary of the car. Expect to see the car hit dealers in late 2020 as a 2021 model.
SOURCE: Car & Driver