2020 Toyota Supra rear end leak reveals a little more of the car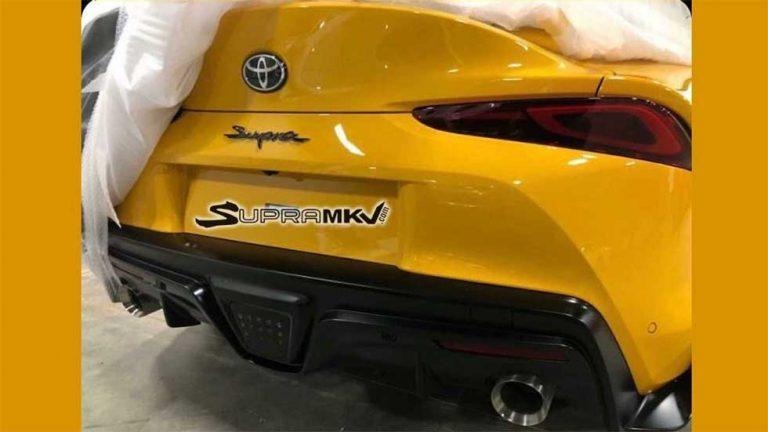 Car guys and gals at this point know that Toyota is bringing the Supra back after many years of being away. The car is the result of a tie-up with Toyota and BMW. We've already seen much of what the Z4 will offer with its decent enough styling. Most are hoping for something more sporty looking from Toyota.
A new image of what is claimed to be the rear end of the Supra has leaked. The image shows the car clad in a beautiful yellow shade complete with Supra name under the trunk lid. The tail lights are sculpted and nice looking with the trunk lid having an integrated ducktail spoiler.
The rear valance is black and has what appears to be louvers for aerodynamics. Fans of the Supra have been a bit concerned over pricing. A rumor on the Z4 pegged the M40i version of that car to carry a price that is rumored to pass the $65,000 range.
The fear is that Toyota will try and hold to similar pricing putting the Supra out of reach of the legions of buyers wanting one. The Surpa rear looks similar to the FT-1 concept that was shown off in 2014.
Notably, the Supra leak lacks the retractable spoiler seen on that concept, but it may be tucked away in this leaked image. The rear air vents are missing in the Supra that were seen on the FT-1.