2020 Porsche Cayenne Turbo S E-Hybrid SUV and Coupe promise 670hp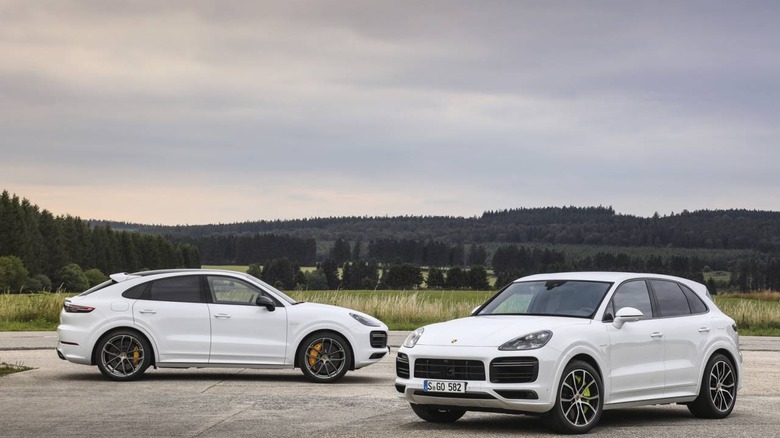 Hybrids don't have to be earnest and piously-green, something Porsche has clearly taken to heart with the 2020 Cayenne Turbo S E-Hybrid and 2020 Cayenne Turbo S E-Hybrid Coupe. Sitting pretty at the top spot in the German automaker's luxury SUV line-up, the pair of gas-electric trucks demonstrate that one of the great things about electrification is that it can deliver you great heaping piles of power and torque.
Porsche starts out with a 4.0-liter twin-turbo V8, itself hardly a weedy engine. Alone, it's good for 541 horsepower, but then the Cayenne engineers strap on a 134 horsepower electric motor.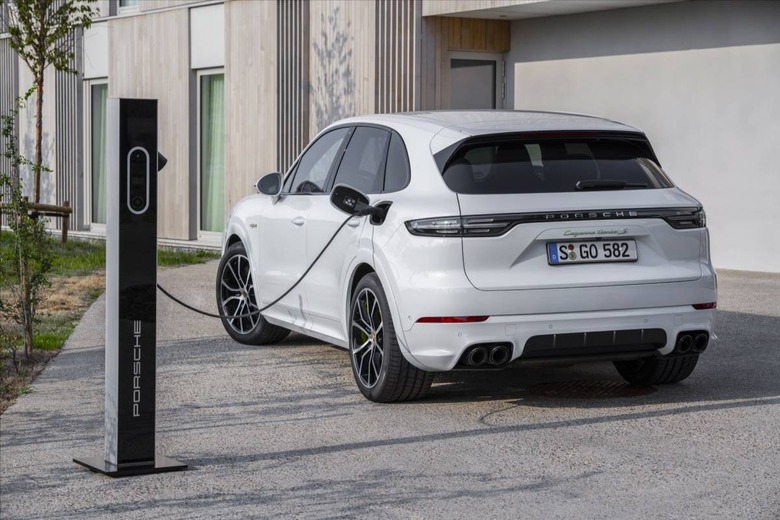 Total power is 670 horsepower, therefore, and torque clocks in at a healthy 663 lb-ft. Both the regular SUV and the Coupe version have a 13.1 kWh lithium-ion battery, and they can each do 0-60 mph in 3.6 seconds. Top speed is an electronically-limited 183 mph.
They're not just impressive figures for a hybrid, they in fact make the 2020 Cayenne Turbo S E-Hybrid and 2020 Cayenne Turbo S E-Hybrid Coupe the most powerful cars to bear the Cayenne badge. Just how much of that power makes it to the road, and in what manner, will depend on the drive mode.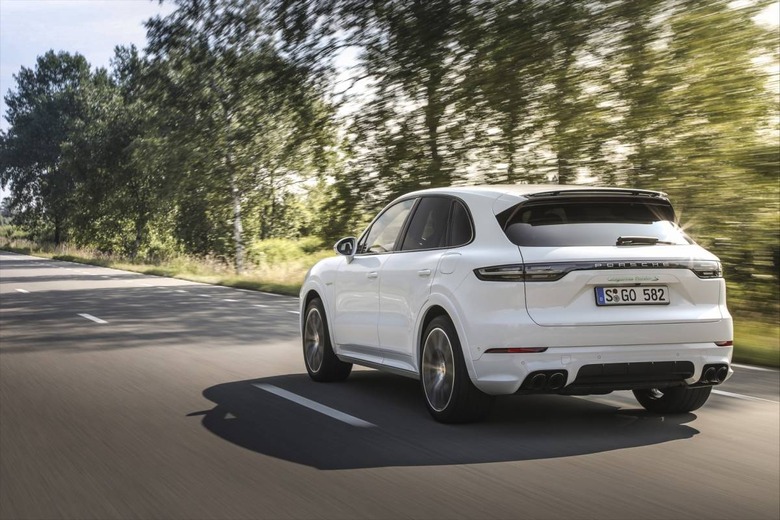 Porsche slots the electric motor in-between the gas engine and the eight-speed Tiptronic S automatic transmission. It means that each can power the SUV independently, or they can join forces if required. Porsche Traction Management (PTM) all-wheel drive is standard, as is the Sport Chrono Package.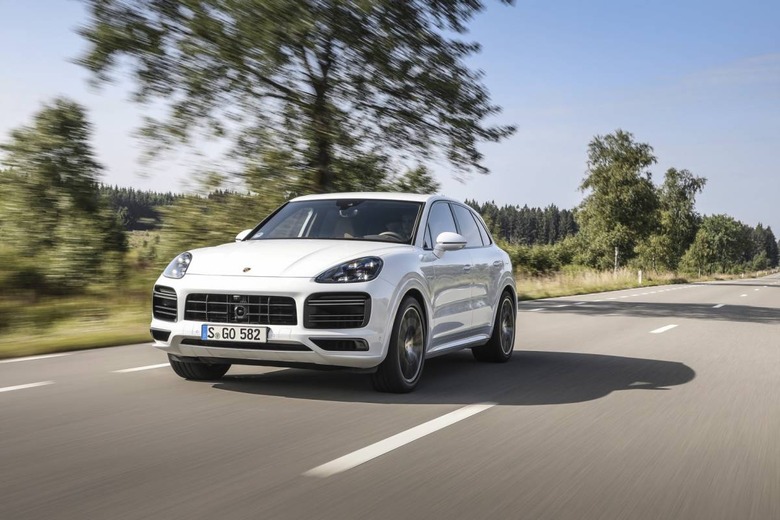 The Cayenne Turbo S E-Hybrid gets the active roof spoiler from the Cayenne Turbo, while the Cayenne Turbo S E-Hybrid Coupe has a fixed spoiler above the rear window and an adaptive spoiler below it. That can extend by 5.3-inches when the speed hits 56 mph or above.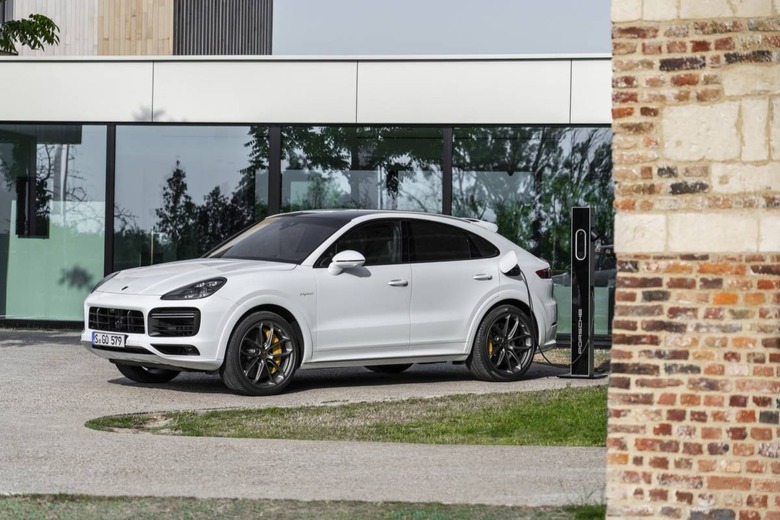 Otherwise, there are the Porsche Ceramic Composite Brakes (PCCB), Porsche Dynamic Chassis Control (PDCC), and Porsche Torque Vectoring Plus (PTV+) all as standard. 21-inch AeroDesign Wheels plus wheel arch extensions are fitted, too, while the Sport Exhaust and rear-axle steering are optional. A 7.2 kW charger is standard, and can recharge both SUVs in 2.4 hours on a 240V, 50-amp circuit.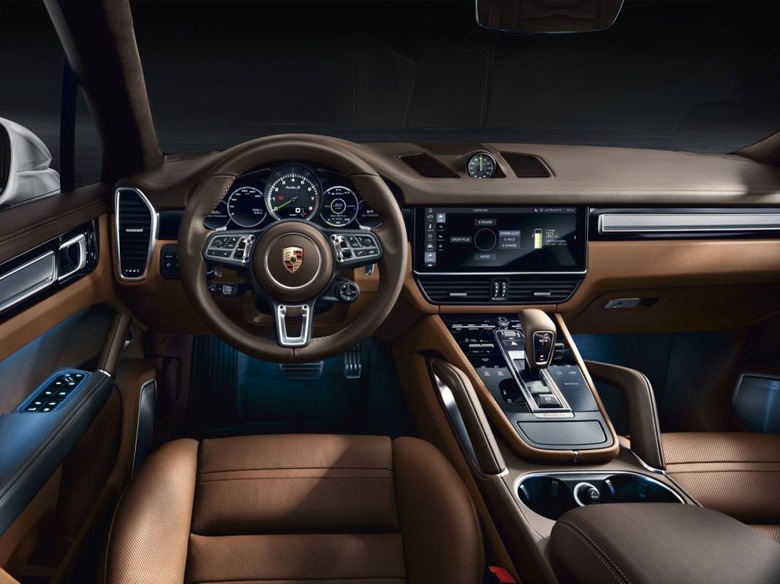 Inside, 18-way Adaptive Sports Seats are standard, while the rear gets two bucket seats. A three-seater bench is a no-cost option. The Carbon Interior Package is available as part of a Lightweight Sport Package, which also includes 22-inch GT Design Wheels, carbon fiber trim, and more.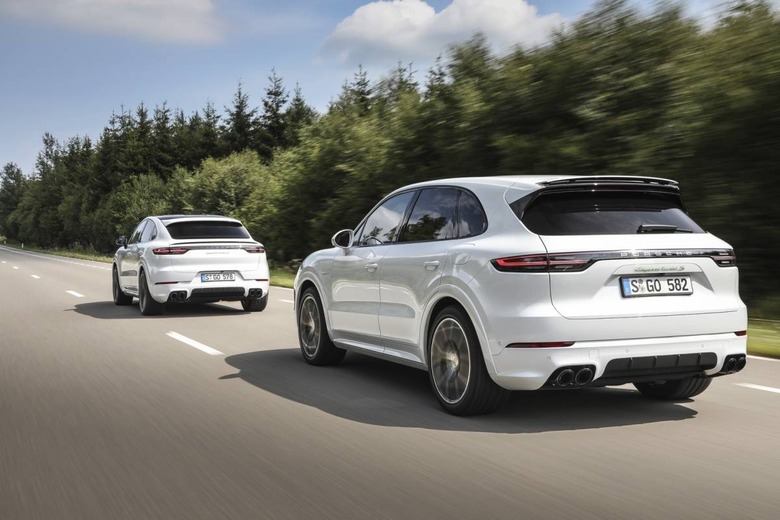 If all this is a little too rich for your blood, there's also a 2020 Cayenne E-Hybrid Coupe being announced today, too. It pairs a 3.0-liter single-turbo V6 engine and an electric motor, for 455 hp and 516 lb-ft of torque. 0-60 mph comes in 4.7 seconds and top speed is 157 mph, and the Sport Chrono Package comes fitted as standard.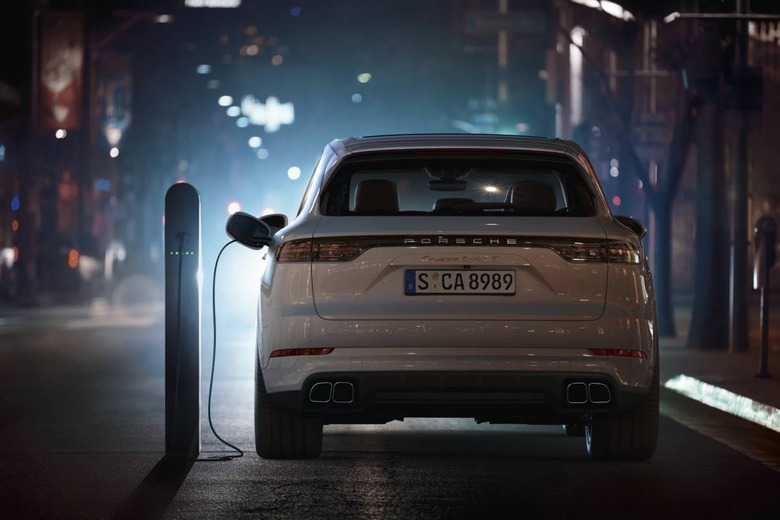 Porsche says all three cars should arrive in dealerships in the US sometime in Q1 2020. Pricing kicks off at $161,900 for the 2020 Porsche Cayenne Turbo S E-Hybrid, $164,400 for the 2020 Porsche Cayenne Turbo S E-Hybrid Coupe, and $86,400 for the 2020 Porsche Cayenne E-Hybrid Coupe, plus $1,350 destination.