The new 2020 Porsche 911 is all about how you feel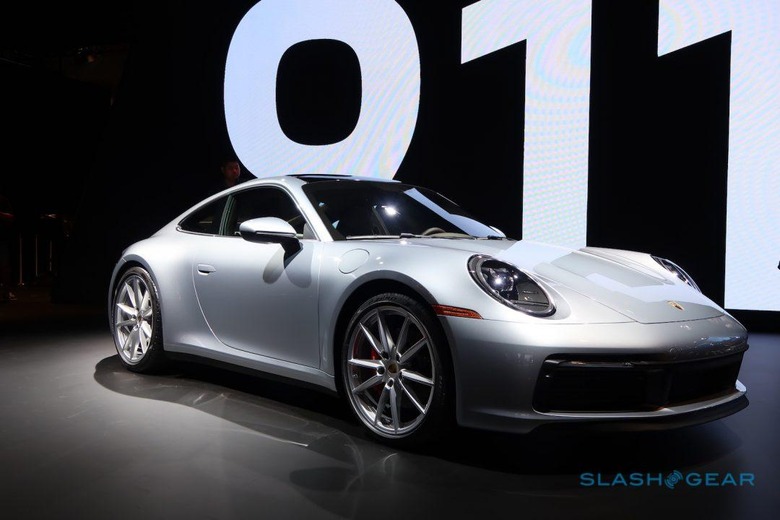 It's tough to redesign an icon, especially when – as with the Porsche 911 – enthusiasts will waste no time in chastising you when they think you've made a mistake. Credit Porsche with a mixture of bravery and vision, then, for the 2020 911. You might think more power and more tech would be enough, but it's a little more complex than that.
In fact, redesigning the lynchpin of Porsche's line-up is a balancing act. Some things you just can't change, like the rear-engine layout and the smooth, wedge-like shape. Other things, though, need to be brought up to date, like cabin design and active safety tech.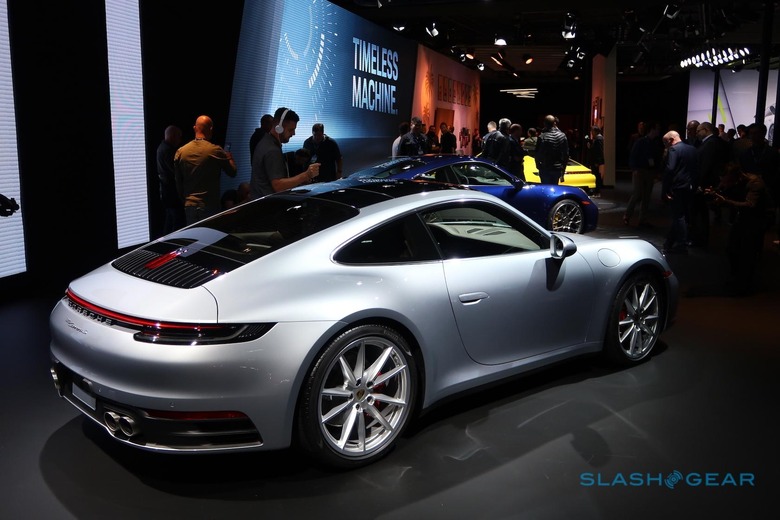 From its debut at the LA Auto Show 2018 this week, it seems Porsche has struck that compromise well. The new 911 (992) is unmistakably a 911, but it's a crisper, sharper interpretation of the classic.
It's slightly wider and longer than before, though even if you had them side-by-side you might not see it. More noticeable are the new headlamps, with LEDs front and back. Porsche's current fetish for rear light bars has been carried over to the 2020 911, leaving the rump with a stacked aesthetic that emphasizes the width.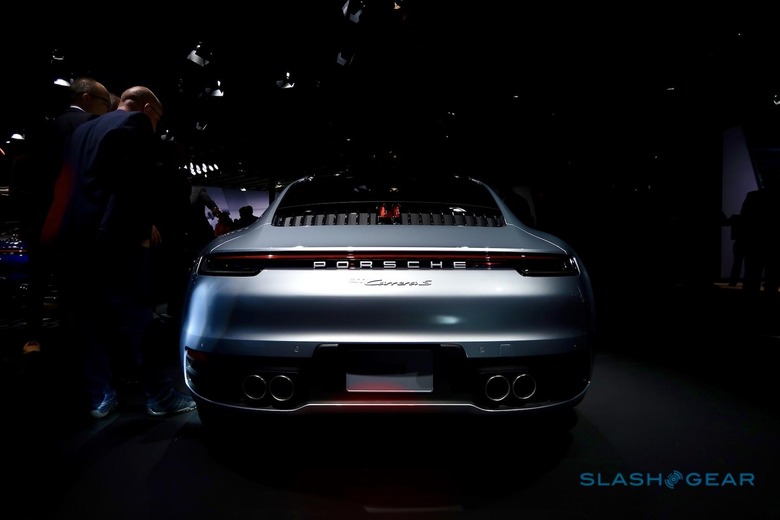 There's also a new variable position rear spoiler, and Porsche has put 20-inch wheels on the front and 21-inch wheels on the back. It emphasizes the 911 Carrera 4 and Carrera 4S' meaty haunches and helps with the car's overall stance. Recessed door handles lead to a pleasingly clean side profile.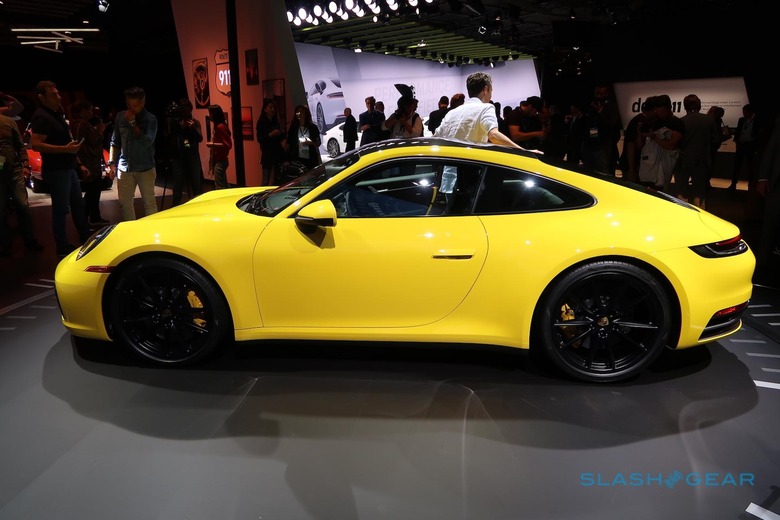 The engines, too, bring good news. Porsche has used the same turbocharged flat-six as the last generation, though tuned for 443 horsepower. That's a 23 hp bump over the old car. It cuts the 0-60 mph time to 3.5 seconds in the 2020 911 Carrera S Coupe, while the Carrera 4S trims that even further to 3.4 seconds.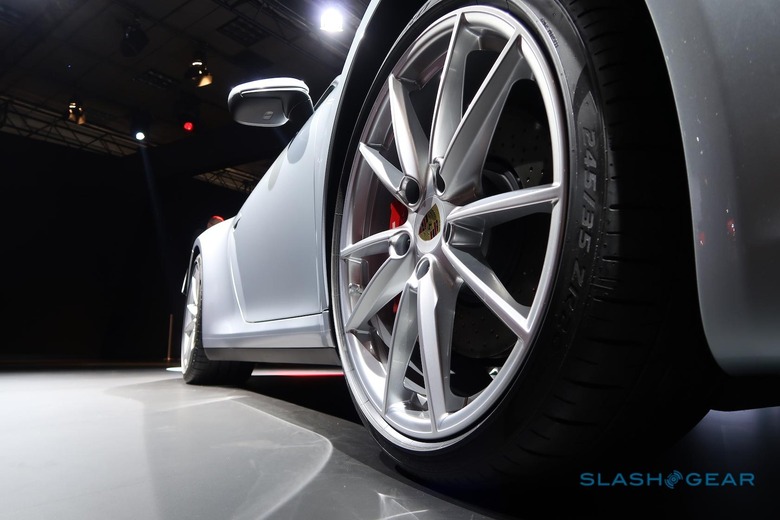 Enthusiasts will have a few options they might want to consider. The Sport Chrono Package, for instance, will knock a further 0.2 seconds off the 0-60 mph time. More exciting still is the manual transmission option, which will sit alongside the eight-speed PDK transmission. The auto may be swifter than your arm is, but there are still plenty of 911 buyers who like to row their own gears.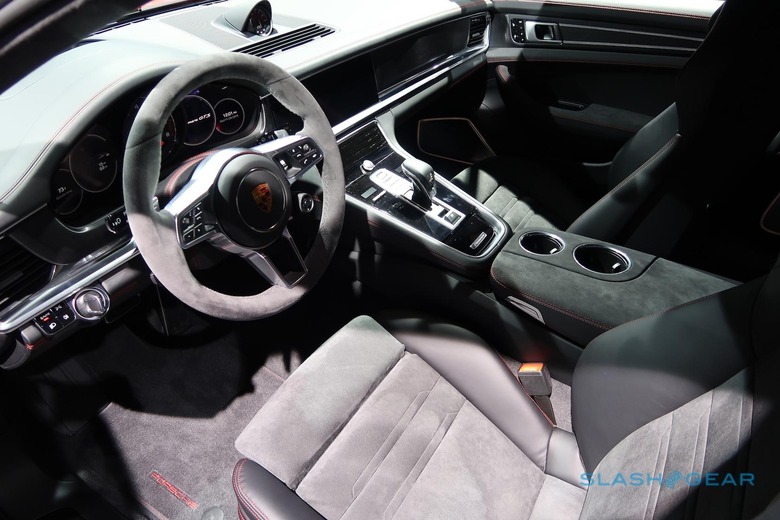 As for the technology, there Porsche has been fairly liberal. Top of the list has to be Porsche Wet Mode, which can identify when the road ahead is wet and automatically precondition the stability control and anti-lock brakes to suit. It'll also warn the driver of the change in conditions. Emergency braking for moving objects is now standard, while Night Vision Assist with its thermal imaging camera will be an option.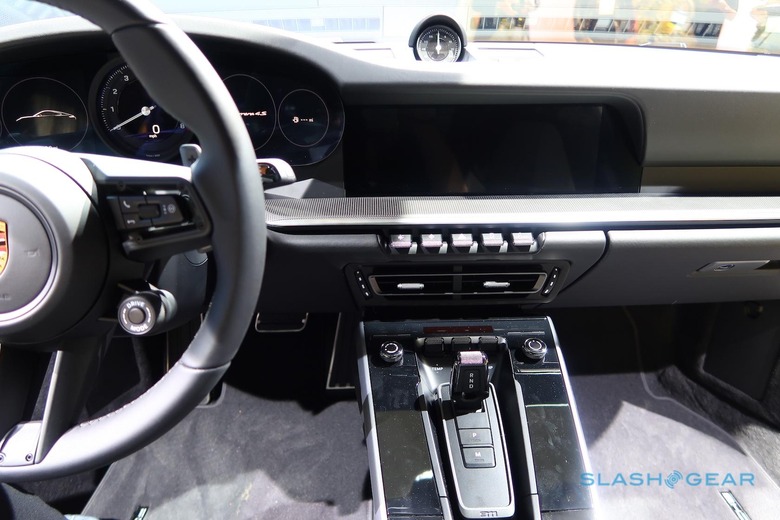 Similarly welcome is the cabin redesign. Gone is the button-packed center console of the old 911, with the 2020 car getting a more pared-back layout with familiar switchgear from the Panamera and other recent Porsche models. The PDK selector is perhaps a little odd in its proportions, but generally the knurled switchgear and significantly larger 10.9-inch touchscreen are a huge step forward.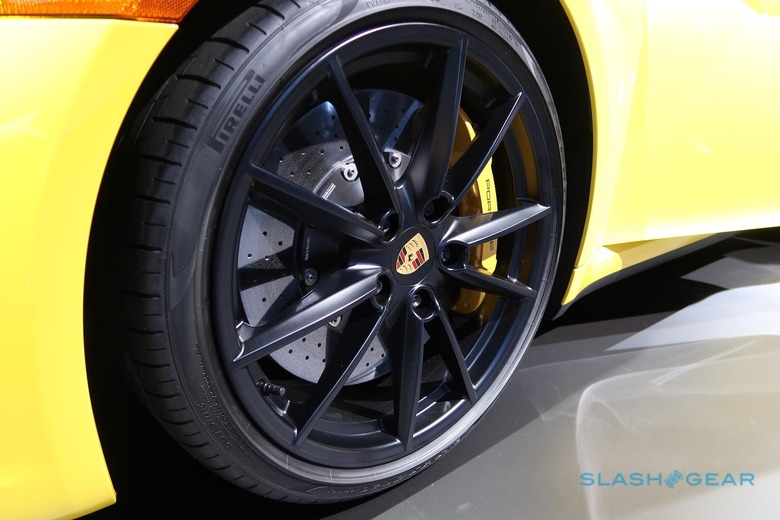 Your phone, meanwhile, can get in on the action too. There's a new Porsche 360+ app, which brings a team of assistants to helm: they can help with hunting down gifts, event tickets, or reservations, or unlock special Porsche events. The concierge service will be offered in Germany initially, but then expand after that.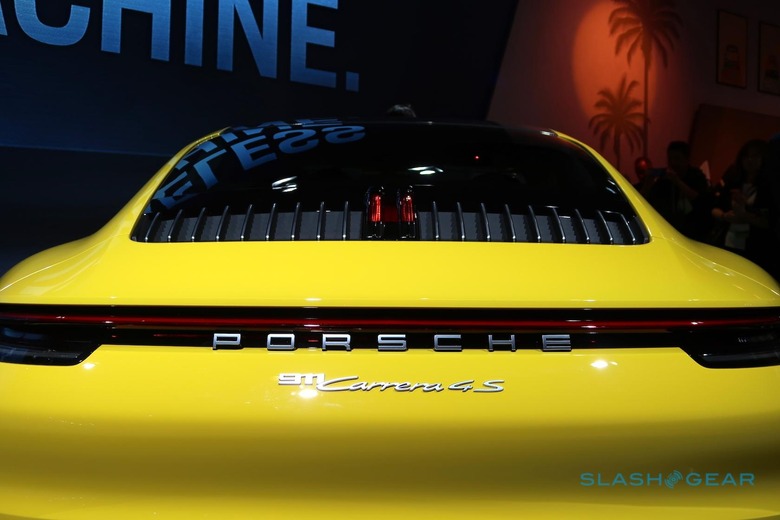 Porsche Road Trip, meanwhile, will allow drivers to plan scenic drives from their phones. Individually curated routes in the US, Germany, Austria, and Switzerland – with more to come – include the best roads to drive along, including interesting views and the pick of restaurants and hotels. Eventually, the automaker says, it'll be integrated into the Porsche Communication Management (PCM) infotainment system, too.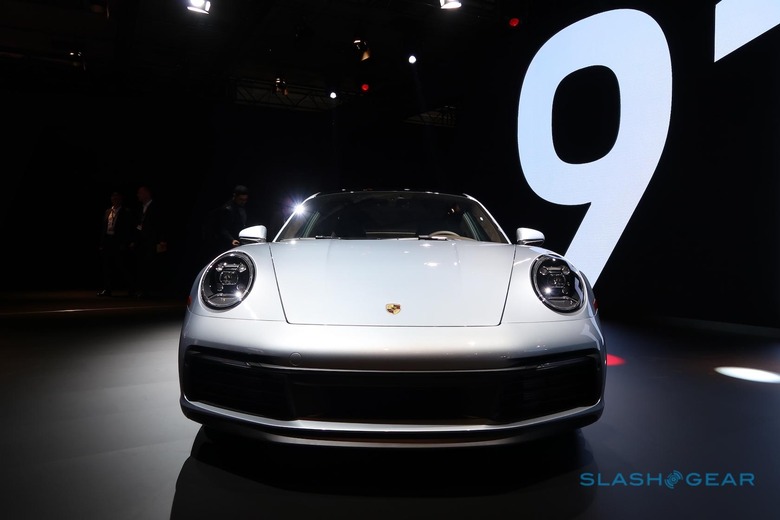 If one thing is clear from the 2020 Porsche 911, it's that what's being sold isn't just a car but the promise of an experience. That's a cunning strategy, given the increasing number of performance cars from a wide range of manufacturers.
Porsche says the new 2020 911 will roll into dealerships in the summer of 2019. The 911 Carrera S will kick off at $113,200, while the 2020 911 Carrera 4S will start at $120,600 (both before $1,050 destination).