2020 Porsche 911 Carrera 4 Coupe and Cabriolet add all-wheel drive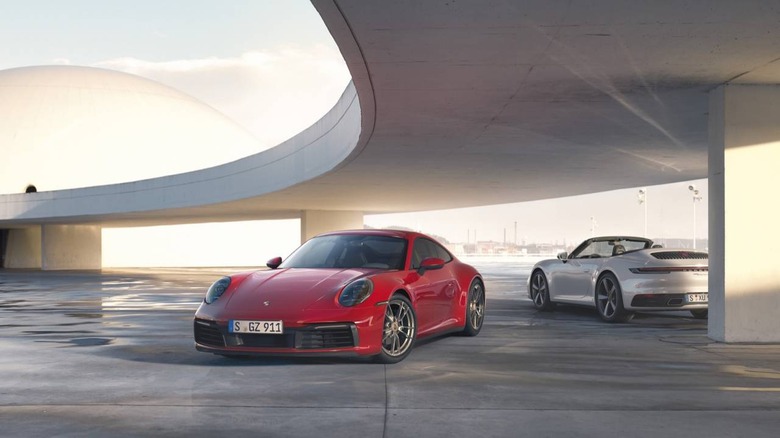 If you've been holding out for a new 911, waiting for all-wheel drive, consider it your lucky day as Porsche pulls the sheets off the 2020 911 Carrera 4 and 911 Carrera 4 Cabriolet. Making their debut today, the latest iterations of the 992 Series each pack 379 hp just like their rear-wheel drive counterparts.
That's courtesy of a twin-turbo 3.0-liter flat six, which delivers 331 lb-ft of torque between 1,950 and 5,000 rpm. An 8-speed PDK transmission is standard, and in the coupe 0-60 mph comes in 4.0 seconds.
If you want to go even faster, the Sport Chrono Package trims that dash to sixty down to 3.8 seconds. Either way, you're looking at a 0.1 second faster run than the outgoing 911 Carrera 4 Coupe with PDK, and nine horsepower more.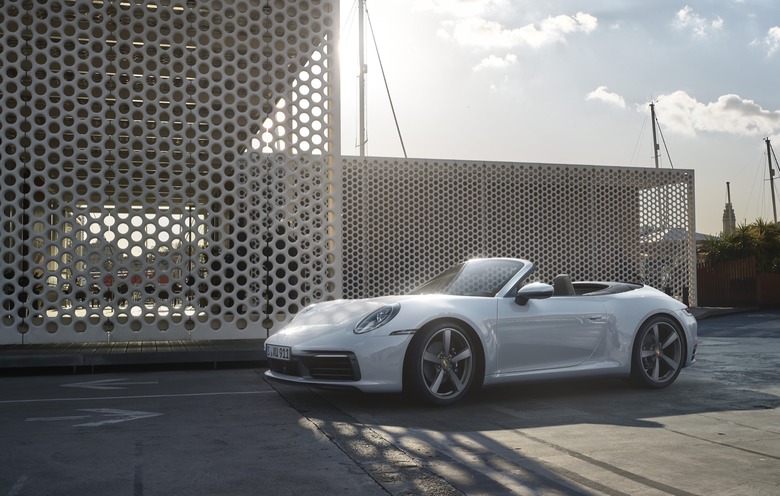 As for the convertible, that does 0-60 in 4.2 seconds, trimmed to 4.0 seconds flat with the Sport Chrono Package. You lose 1 mph off the Coupe's 180 mph top speed, too.
The all-wheel drive system uses a new water-cooled clutch and differential unit on the front axel, with Porsche claiming that allows more power to be directed there and, in turn, better performance in slippery conditions like rain and snow. Porsche Active Suspension Management (PASM) is fitted as standard, with electronically variable damping and a choice of Normal and Sport modes. The fully variable, electronically controlled limited slip rear differential with Porsche Torque Vectoring (PTV) is optional.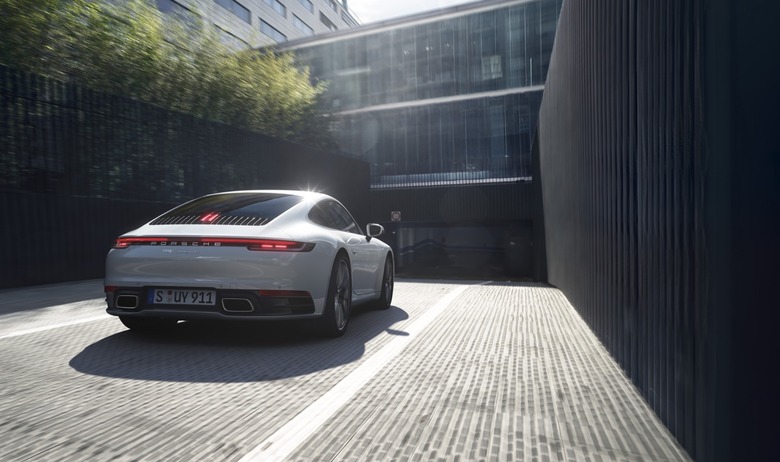 Up front, there are 19-inch wheels, while the rears are 20-inches; they're shod in 235/40 ZR 19 and 295/35 ZR 20 rubber, respectively. 20/21-inch staggered wheels, as you'd find on the 911 Carrera 4S, are an option. 13-inch internally ventilated and perforated grey cast-iron brake rotors are standard, with four-piston calipers; Porsche Ceramic Composite Brakes (PCCB) are optional.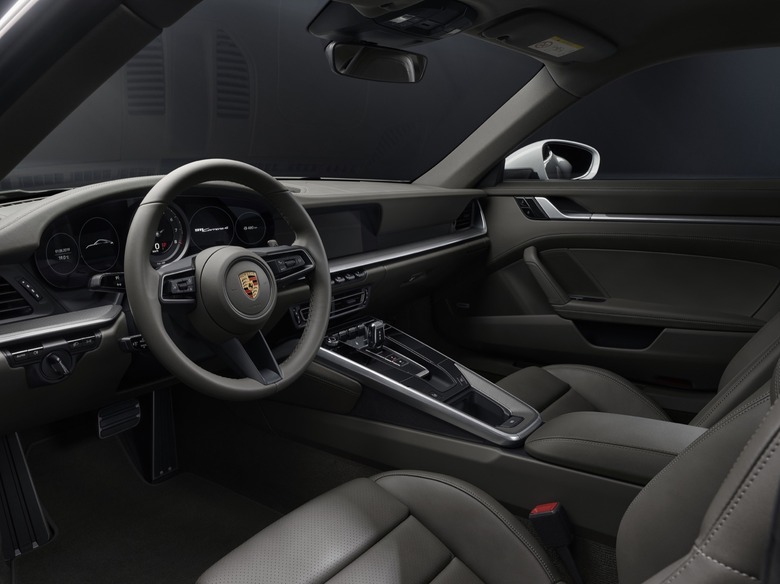 Outside, you'll need a good eye to tell the difference between the 911 Carrera 4 and the 911 Carrera 4S. That's because the only real changes are the rear fascia exhaust openings. The former gets a single, rectangular tailpipe either side; the latter a set of round twin-tailpipes each side. Making it even trickier, the optional Sport Exhaust system has two oval tailpipes, and can be added to either car.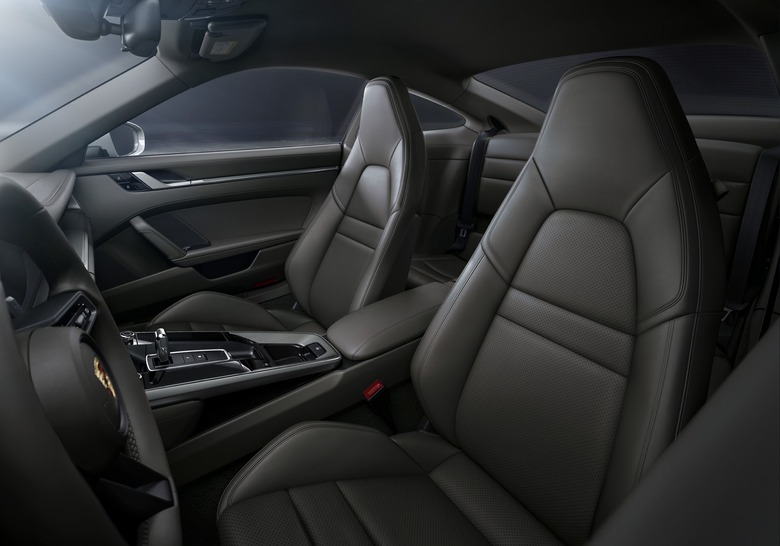 Inside, there are the new 911 seats and the updated Porsche Communication Management (PCM) infotainment system. That has a 10.9-inch touchscreen and five toggle-style shortcut buttons.
In the US, the 2020 911 Carrera 4 and 911 Carrera 4 Cabriolet are expected to be priced from $104,700 and $117,500 respectively, plus a $1,350 destination fee. Porsche's order books are open now, and the automaker says deliveries are expected to kick off in early 2020.