2020 Nissan Versa Adds Style And Tech To Popular Subcompact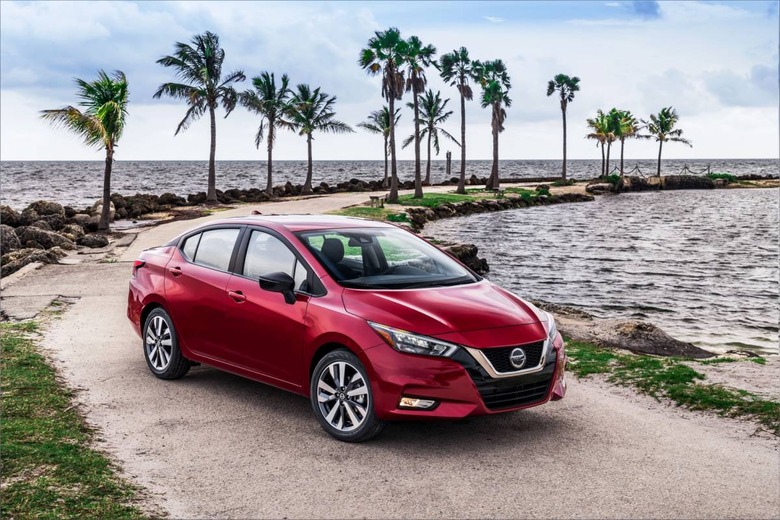 The 2020 Nissan Versa has made a surprise debut, with the automaker's popular subcompact car getting more memorable design and more tech. Headed to dealerships this summer, the 2020 Versa is wider, longer, and lower, giving it a stance more in keeping with Nissan's larger cars.
At the front, the automaker's now-familiar V-motion grille is flanked with boomerang shaped headlamps. The same boomerang motif is repeated for the taillamps. A "floating" roof design, with kinked, notched-out C-pillars is also used; we've seen that a lot over the past couple of years from a variety of automakers, because it gives the roof the appearance of floating.
The wheels have been pushed out further to the corners, trimming the overhangs. It also helps with interior space, where the 2020 Versa borrows design elements from the larger Maxima and Altima. Nissan's "Gliding Wing" instrument panel spans the cabin, and there's a flat-bottomed steering wheel.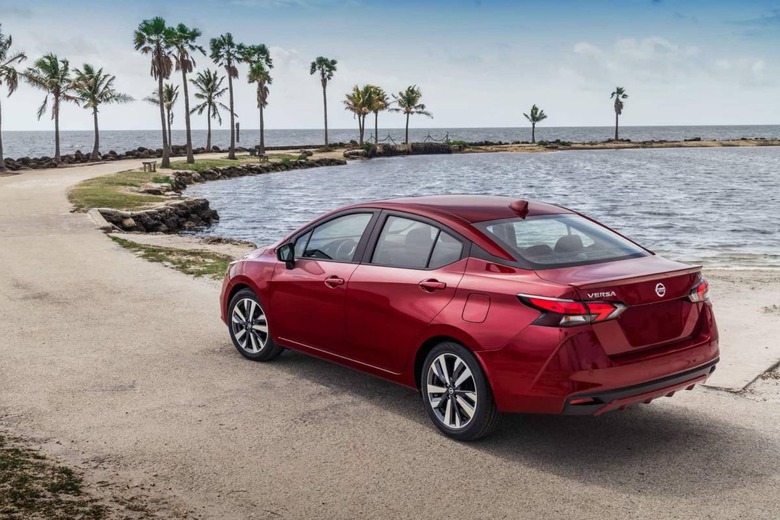 Under the hood, Nissan will slap its next-generation 1.6-liter 4-cylinder gas engine. That will offer 122 horsepower and 114 lb-ft of torque. No, those numbers aren't going to give anybody whiplash with the new Versa's acceleration, but they should pay dividends for fuel economy – those figures will be confirmed closer to the car's release.
There'll be one pleasant surprise for driving purists, mind. Nissan will offer the 2020 Versa with both its Xtronic automatic transmission and a 5-speed manual option.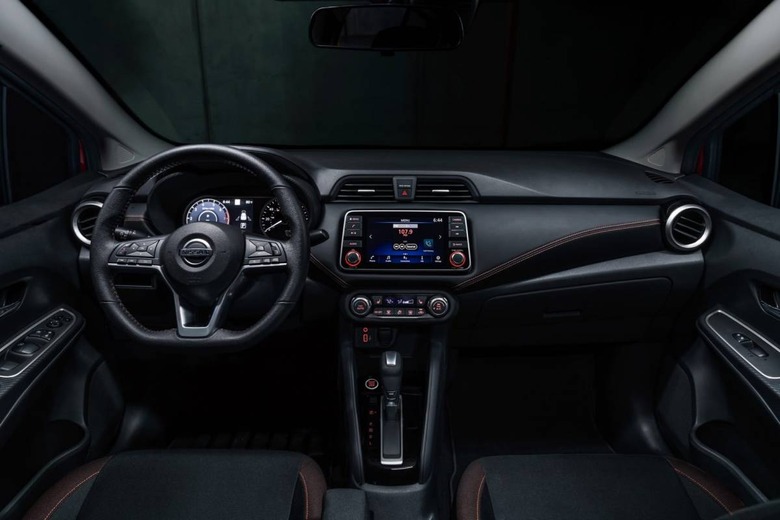 Standard tech includes remote keyless entry and push button start. Power windows are standard, too, while Nissan will offer features like Apple CarPlay nd Android Auto as options. Buyers will also be able to add heated front seats and automatic climate control, if they so desire.
Nissan Safety Shield 360 won't be standard, instead offered as an option, but the 2020 Versa will have Automatic Emergency Braking with Pedestrian Detection, Rear Automatic Braking, Lane Departure Warning, and High Beam Assist on all models. Blind Spot Warning, Rear Cross Traffic Alert, Intelligent Driver Alertness, and Intelligent Cruise Control will be optional.
Pricing for the new 2020 Versa will be confirmed closer to the subcompact's arrival in showrooms over the summer.