2020 Mitsubishi Outlander Sport rolls towards Geneva debut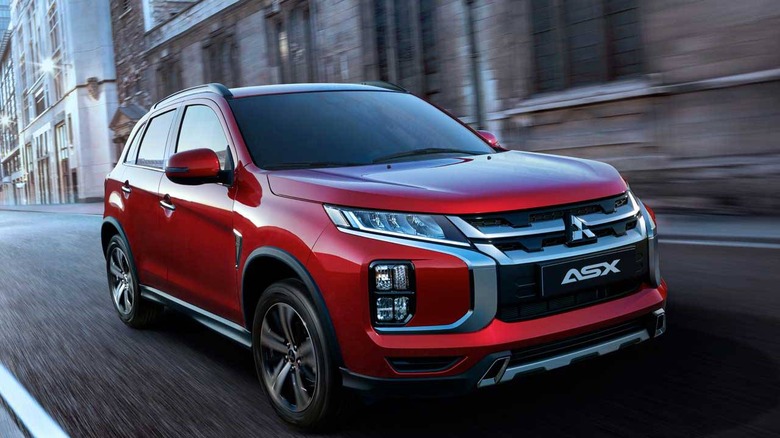 Mitsubishi has announced that it will hold the global unveil of the 2020 model year Outlander Sport at the Geneva International Motor Show. The Geneva show will run March 7-17. While the Outlander Sport is an important vehicle for Mitsubishi, its sales aren't that strong globally.Mitsubishi says that the Outlander Sport has sold around 1.32 million units globally since it launched in 2009. That means the Outlander Sport has been around for a decade. By comparison, the incredibly popular Ford F-Series trucks sold over 909,000 units in 2018 alone.
Mitsubishi says that the exterior of the Outlander Sport has gone through a significant overhaul. It uses a new design philosophy called "robust & ingenious," and the vehicle will be sold with a new global tagline "Drive your Ambition."
Mitsubishi says that the SUV is designed for the city with versatility and a lightweight, compact body. 2020 models get the RISE impact safety body and Forward Collision Mitigation braking system. The SUV also gets the Dynamic shield front design concept with a bumper designed to express strength and toughness.
Outlander Sport buyers get LED rear combination lamps, except turn signals, that stretch across the entire rear of the vehicle. New colors include Red Diamond, Sunshine Orange, and Oak Brown. Inside the infotainment system gets a larger 8-inch screen.