2020 Mercedes EQC Edition 1886 Gives Debut E-SUV A Striking Look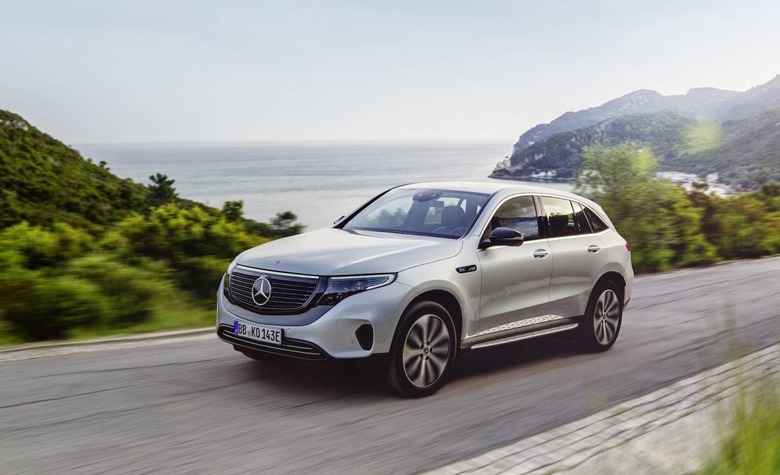 Mercedes-Benz's all-electric EQC SUV may not be on sale yet, but the automaker is already revealing a special edition of the brand new zero-emissions truck. Arriving at the New York Auto Show 2019, the 2020 Mercedes-Benz EQC Edition 1886 builds on the electric SUV the company revealed last September as its challenger to the Audi e-tron and Tesla Model X.
The "1886" in the name is a conspicuous reference to Mercedes' history, namely the year that the company made its first car. Now, the automaker is poised to transition into a new era of fully electrified cars, of which the 2020 EQC will be the first.
Compared to the regular SUV, the 2020 ECQ Edition 1886 loads up the style and the technology features. Outside, there's a black panel radiator grille with louvered, along with edging in high-gloss black finish. Mercedes will only offer the limited edition car in metallic high-tech silver paint.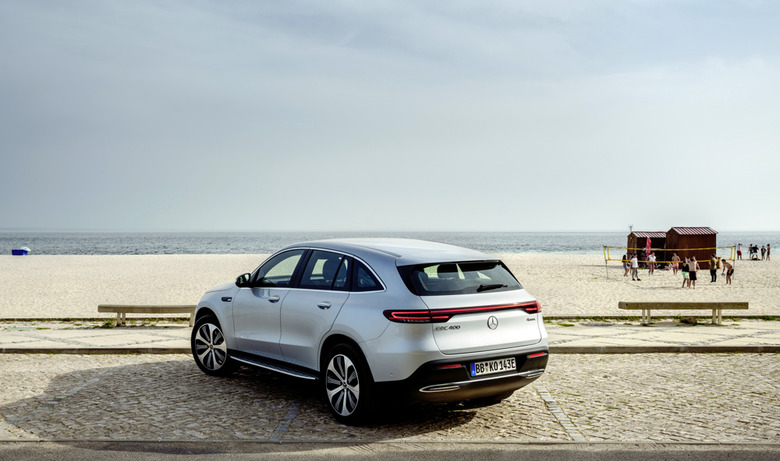 High-gloss black badging – with blue "1886" lettering on the fenders – will be included, too. The 10-spoke, 20-inch light alloy wheels also get a special finishing treatment, with high-gloss black and white decorative elements.
Inside, Mercedes has outfitted the 2020 EQC Edition 1886 with MB-Tex / Dynamic microfiber upholstery on the seats. That's finished in Indigo Blue and Black. The seat backrests and center console get special EQC Edition 1886 lettering embroidered in, too. Silver matrix trim has been added, and there are EQC logos on the floor mats.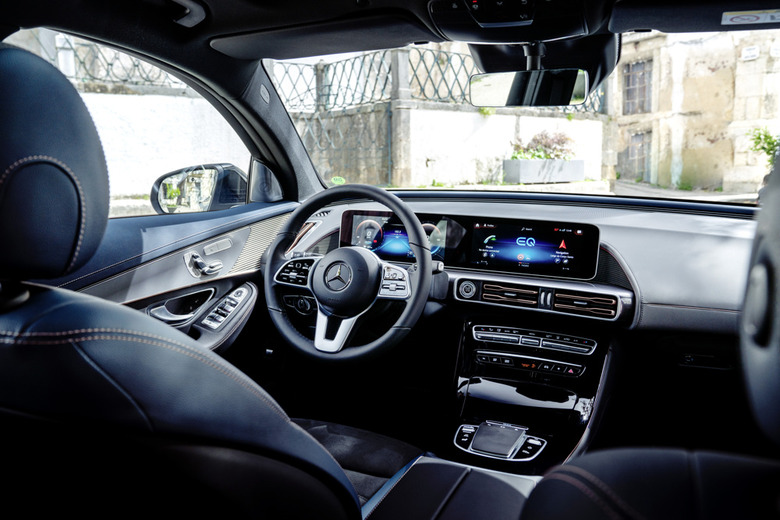 Elsewhere Mercedes has taken a heavy hand to the options list. The special edition gets the Burmester Surround Sound System, for example, along with the Energizing Package. The latter combines Energizing Comfort – which can create mood scenes with lighting, fragrance, air ionization, and seat ventilation – along with Energizing Coach, that recommends a program according to the vehicle's conditions.
For instance, if the 2020 EQC is in heavy traffic, Energizing Coach might recommend a calming program to offset the stress. If you're wearing a compatible Garmin fitness tracker, your own personal health metrics can be taken into account, too.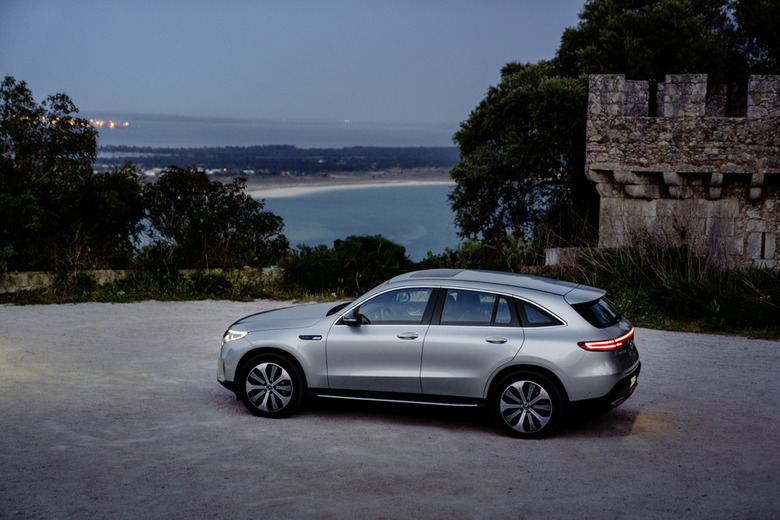 Otherwise, this is the 2020 EQC as we've already seen it. That means two motors for all-wheel drive, mustering a total of 402 horsepower and 564 lb-ft of torque. 0-60 mph arrives in an estimated 4.9 seconds, and the top speed is an electronically limited 112 mph.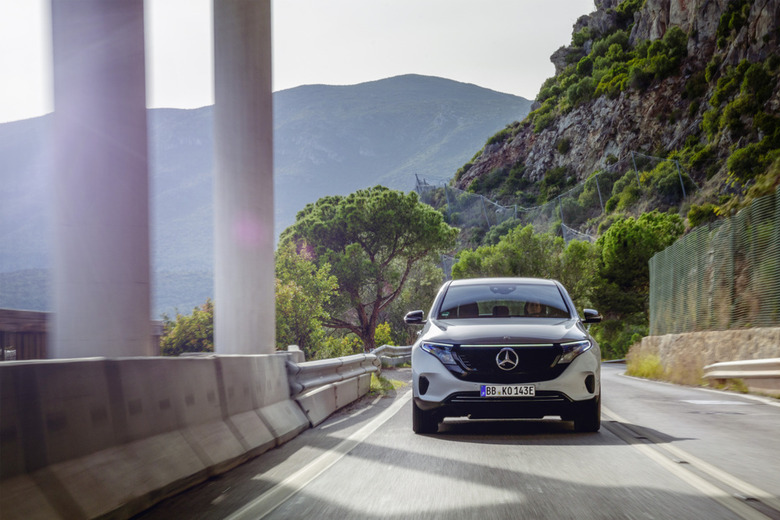 Mercedes expects the 80 kWh battery to deliver between 277 and 293 miles on the NEDC cycle. US figures will be less, given the more stringent EPA test cycle. The onboard 7.4 kW charger can handle up to 110 kW at a DC fast charging station.
Pricing for the special edition will be confirmed closer to its release. That's expected to happen in the US in 2020.