2020 iPhones leak point to larger sizes, similar design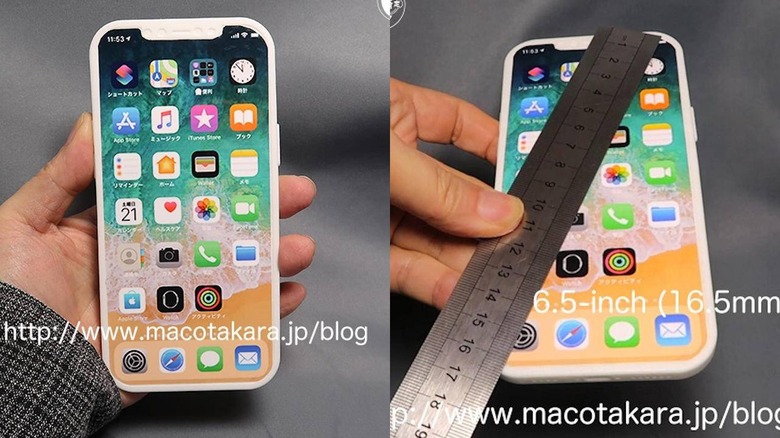 The year has just begun and we're still months away from Apple's own big event in September. That's not stopping sources from leaking information about the next iPhones, whose names are still anyone's guess at this point. Naturally, information landing this early could be a bit confusing and inaccurate so take this new leak with a cupful of salt when it talks about the sizes of 2020's iPhones.
The launch of the iPhone 11 series last year threw a wrench in what was a predictable Apple pattern. Apple adjusted its naming scheme to remove the bias against a "cheaper" iPhone model. It may continue this year with that scheme but it seems to be adjusting some sizes instead.
According to Japanese blog Mac Otakara, all but one of the three 2020 iPhones will be slightly bigger than their 2019 predecessors, at least in terms of height. There is a 6.1-inch middle model that's larger than the iPhone 11 but smaller than the iPhone 11 Pro. A 6.7-inch iPhone, however, will be taller than the iPhone 11 Pro Max. The outlier here is the "base" 5.4-inch iPhone that is noted to be shorter than the 4.7-inch iPhone 8.
The site also claims that its sources from Chinese supply chains say that the number of cameras won't change this year either. The two smaller iPhones will both get dual cameras while the largest gets three. That said, the 6.7-inch "Pro Max" model is noted to get larger sensors this time.
In terms of the overall design, the 2020 iPhones, which could be called iPhone 12 or even iPhone 11s, won't be changing much. The mics at the bottom will be relocated though, says the site. Given the small but important change and the size differences, new cases and accessories will have to be made for this year's iPhones anyway.