2020 Ford Explorer "Mindful Mode" eliminates distractions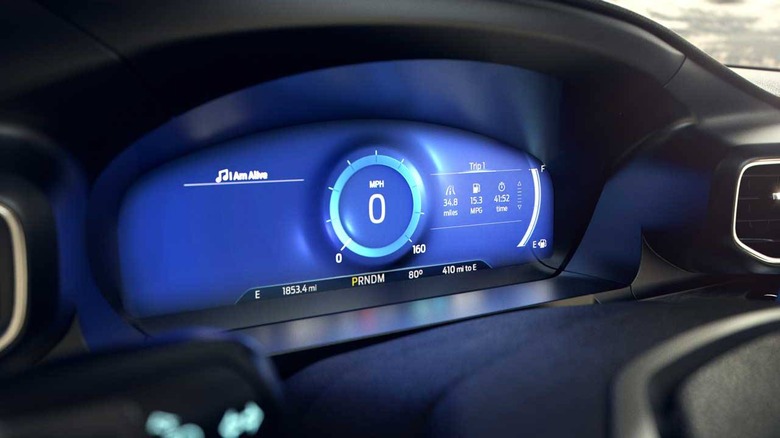 We are all besieged with information on screens today from our phones and tablets to computers at home and in the office. Sometimes people want a break from all the digital clutter in their lives. Ford wants to allow drivers to get that break while behind the wheel of the 2020 Ford Explorer.
Ford has baked in a mode for the 12.3-inch digital instrument cluster in the 2020 Explorer that is a Calm Screen dubbed "Mindful Mode." That mode strips away all the extra stuff on the display and leaves drivers with a clean and clear screen showing minimal data.
Data displayed in Mindful Mode includes the speedometer and fuel level. The image of Mindful Mode shows that the interface is straightforward with a calming blue color. The left side of the cluster appears to have the name of the song playing, the speedometer is in the center, with trip information on the right side.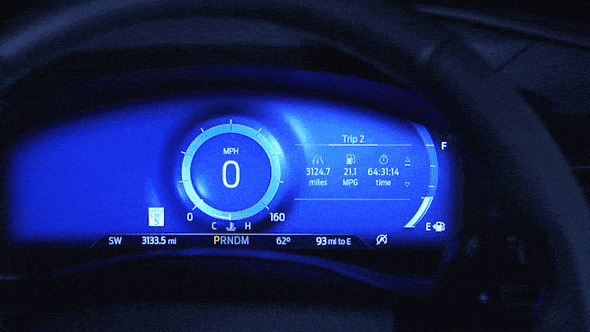 A black notch on the bottom of the digital cluster in the mode has what appears to be a compass heading, odometer, gear indicator, temperature, and how long you can drive before the tank is empty. Ford says that the mode uses therapeutic techniques to maintain mental wellness by focusing on one element at a time.
The digital instrument cluster is one of several tech features that the 2020 Explorer will offer drivers. The SUV also offers multi-contour seats, 14-speaker B&O sound system, and Ford Co-Pilot360. The all-new Ford Explorer launches this summer.