2020 Camaro SS gets a welcome nose-job as LT1 V8 joins range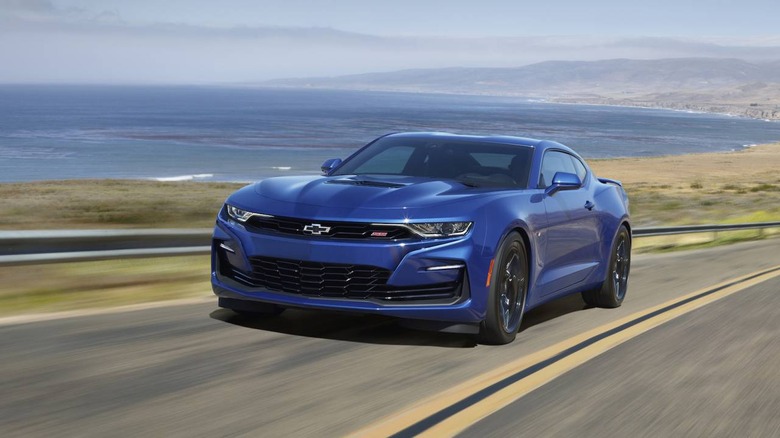 Chevrolet has changed the much-maligned front end of the 2020 Camaro SS, ditching the little loved fascia, while also adding a cheaper Camaro LT1 V8 option to the range. Restyled last year, the Camaro SS proved to be a controversial car mainly because of its front styling, not its 455 horsepower engine.
Chevy grafted a huge, oddly gaping grille in black onto the car, and in the process did away with most of the sixth-generation's style improvements. The reaction was, predictably, not positive. Now, the automaker is fixing it.
The 2020 Camaro SS will have a whole new – and far improved – nose, Chevrolet confirmed today. It hasn't had to look far for inspiration there, either. The new look is based off the Camaro Shock concept that was shown off at the SEMA 2018 auto show last year.
"The overwhelmingly positive reaction to the Shock
s stylized design helped prompt its transition from concept to production," Steve Majoros, director of Chevrolet passenger car and crossover marketing, said of the update. "Customer spoke, and we listened," he admitted.
Gone is the ridiculous black plastic grille. In its place, there's a more traditional cross-bar design that separates the grille into upper and lower sections with a body-color bar. The bowtie emblem has been repositioned into the upper grille, meanwhile.
2020 Camaro LT1
Meanwhile, there's a new way for drivers to get their hands on Chevy's 455 horsepower V8 LT1 engine. It's at the heart of the new 2020 Camaro LT1, which will start from $34,995 (including destination). Both coupe and convertible versions will be offered.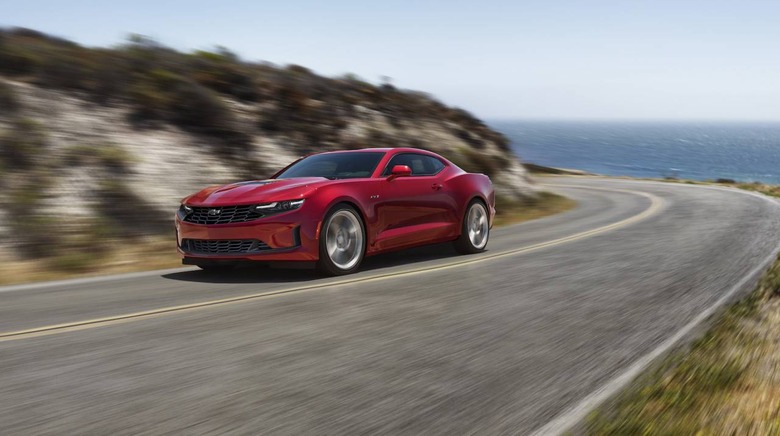 As standard, there'll be a six-speed manual transmission. A 10-speed automatic will be optional. Outside, there'll be the LT's exterior styling, predominantly, but with the vented hood from the SS added. LT1 fender badges and black bowtie emblems will be standard.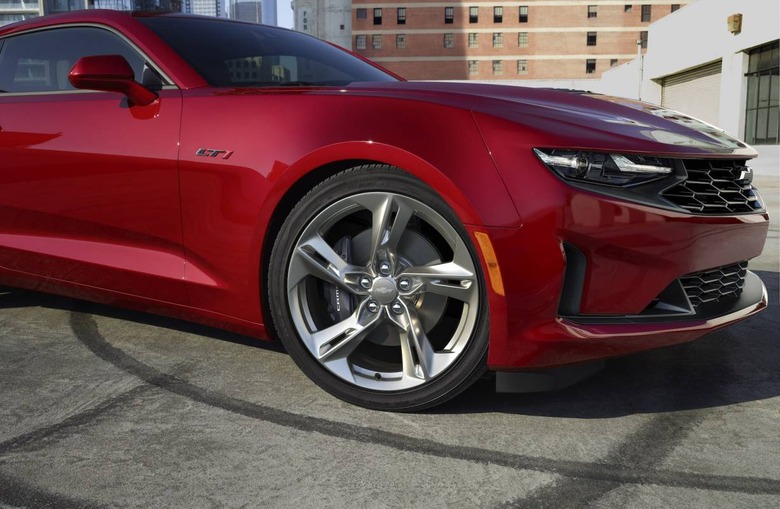 The SS will donate its wheel design, but the 20-inch x 8.5-inch alloys will be the same size on all wheels. They'll also get all-season rubber as standard. The Technology Package will be optional, as will 20-inch forged aluminum wheels, the choice of red. Or orange brake calipers, and other customizations.
The 2020 Camaro – in both LT1 and updated SS form – will go on sale early in the fall of 2019. Meanwhile, Chevrolet will also be offering the 10-speed automatic gearbox as an option with the 3.6-liter V6 engine in the Camaro LT.