In the '60s the hottest and most desired of the Camaro muscle cars of the era were the Yenko cars. Modern muscle car fans can now purchase the 2019 Yenko/SC Stage II Camaro directly through Chevy dealerships. The car is very limited edition with only 25 to be made and it has a supercharged 6.8L engine that makes 1000hp.
All the cars are based on the Camaro 1SS or 2SS with the 1LE option. That means the cars will have Magnetic Ride Control, Electronic Limited-Slip Differential, performance tuned suspension with unique bushings, springs, and stabilizer bars, and a heavy-duty cooling system. That cooling system includes an engine oil cooler, dual outboard radiators, transmission cooler, and a rear diff cooler.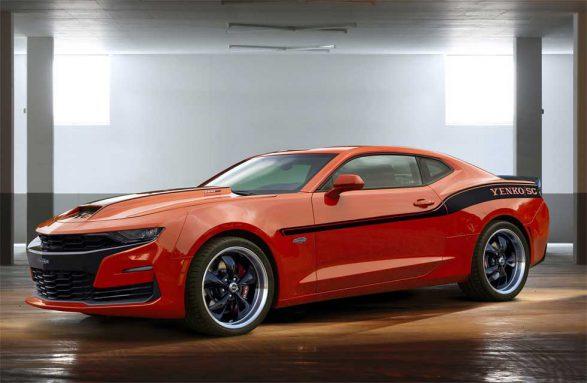 Recaro sport seats are included in the package. Each of the 25 units sold will be numbered and include a Manufacturer's Certificate of Origin. There is no word on pricing for these cars, but they are sure to be expensive.
Normally once you strap a supercharger onto a production car, a warranty is out the window. The Yenko cars come with a 3/36k mile warranty on the engine and supercharger. The same warranty is offered on non-powertrain components. The transmission only gets a 12 month/12k mile warranty when automatic transmission Stage I cars are equipped with the heavy-duty transmission update.
The Stage I car offers 835hp; neither the Stage I or Stage II Yenko cars are emissions legal in California. That means they can't be street driven there and are only able to be used in sanctioned motorsports events.
SOURCE: Specialty Vehicle Engineering