2019 Stage II Yenko/SC Corvette is a 1000hp brute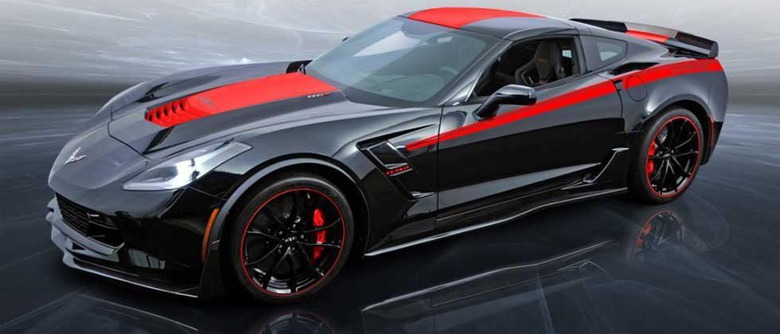 Some of the most desirable muscle cars from the '60s era are the Yenko versions of GM muscle like the Camaro and the even rare ZL-1 Corvette. Specialty Vehicle Engineering is going to build a very limited production run of 2019 Yenko Corvettes in two different flavors. The base Vette will be an 835hp Stage 1 unit with 25 being made.
The hotter, and more desirable, is the 2019 Yenko/SC Stage II packing 1000hp under the hood, 25 of these will be made. The Stage I Yenko Corvette has 770 lb-ft of torque to go along with that 835hp. The power comes thanks to a blueprinted LT-1 aluminum block and computer balanced race-quality rotating assembly.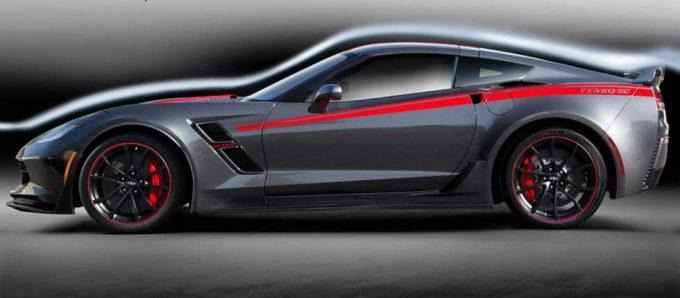 The rotating assembly has a forged 4340 steel crank and H-beam connecting rods, forged aluminum pistons, CNC ported LT-1 cylinder heads, a custom supercharger, and upgraded fuel system. This car isn't emission legal in California meaning it's not street legal in that state. The Stage II uses the same engine components of the Stage I car.
The difference is that the Stage II adds CNC ported high-flow LT4 cylinder heads and ARP high strength head and main studs. It also uses a 25% larger displacement supercharger with 25% more boots and a 10-rib dedicated drive belt.
Other Stage II additions include a 10% larger throttle body, higher flow exhaust system, and a higher capacity fuel system. Stage II cars also include a heavy-duty transmission upgrade for cars with an automatic. That same transmission update is available for the Stage I too and has a 12/12,000 warranty.
SOURCE: Specialty Vehicle Engineering