If the Ford Mustang GT isn't quite powerful enough for you, and the dealer mark-ups on the Mustang Bullitt too rich for your blood, leave it to Shelby American to make the performance muscle-car to fill that gap. Details have started spilling on the 2019 Shelby GT, the latest iteration of the tuned-up, restyled pony car.
Not to be confused with the Mustang Shelby GT350 and GT350R that Ford Performance makes, the Shelby GT is the handiwork of the separate Shelby American tuning company. This 2019 car follows in the tread marks of the first generation 2007 Shelby GT, a performance-tuned version of the Mustang that was sold alongside Ford's own cars in the automaker's dealerships.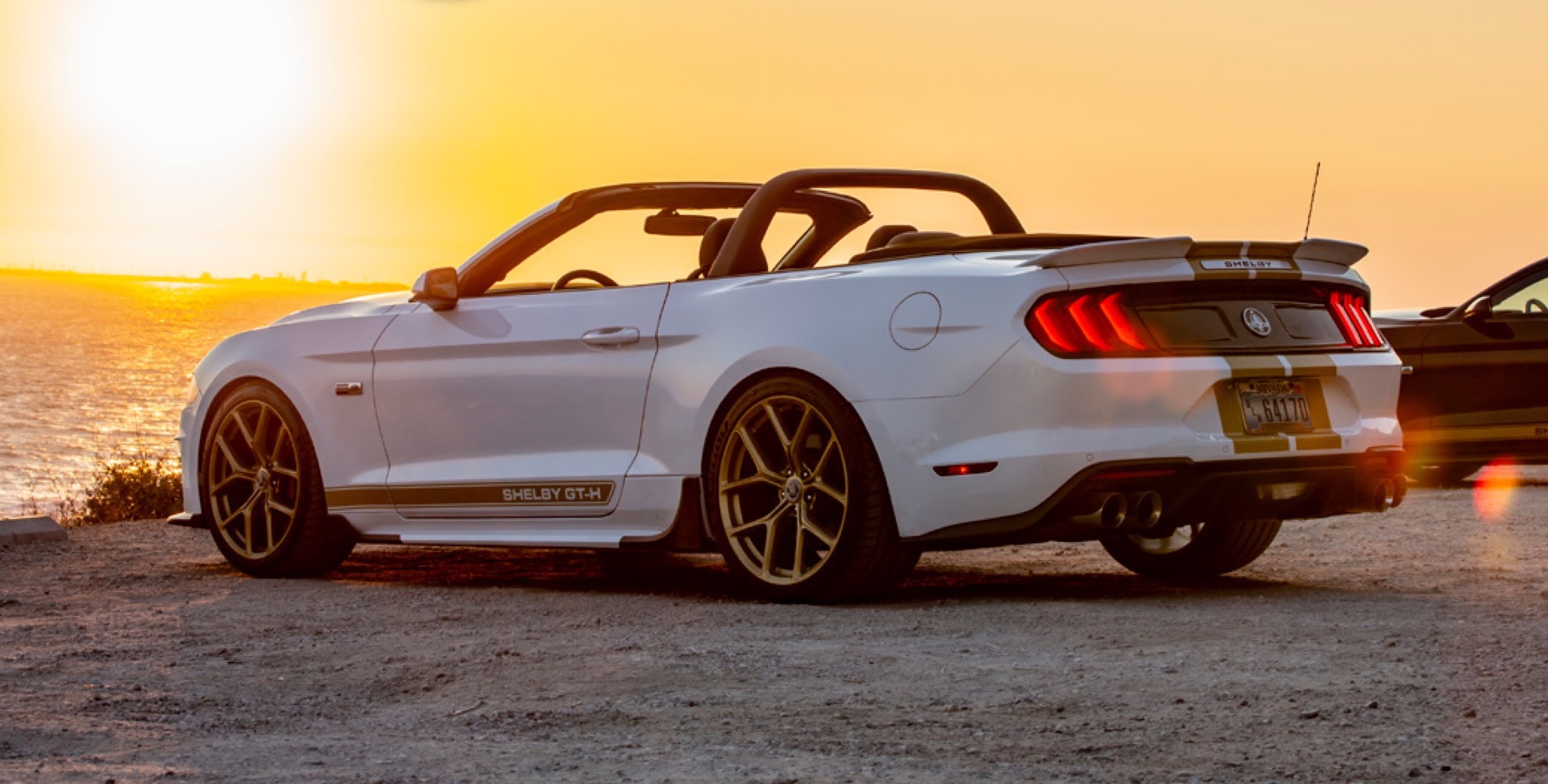 For 2019, the core recipe is the same. Shelby starts with a Mustang GT, then coaxes out an estimated 480 horsepower from the 5.0-liter naturally aspirated V8 engine. Like the regular car, you'll be able to have it in either 6-speed manual, or 10-speed automatic, form, along with as a fastback coupe or a convertible.
Shelby says the horsepower increase over the regular Mustang GT's 460 hp are primarily down to the new exhaust system, supplied by Borla. The company then worked with Ford Performance on a tweaked suspension system, while the car gets custom bodywork along with new 20-inch wheels. It'll be offered in any factory paint color that Ford itself supports for the Mustang.

Inside, there'll be tweaks to the cabin along with Shelby badging. Cars will get a Shelby serial number, and be included in the official Shelby Registry. A Shelby GT-H – or "Heritage" – version will be offered in either black or white with gold stripes and optional gold wheels, too, as a nod to the 2006 and 2007 Shelby GT-H rental cars.
Options, meanwhile, will include a Shelby Premium Package, with a new front fascia assembly and Ford Performance front struts and rear shocks. There'll also be a Shelby Heavy Duty Package with an extreme radiator, coolant tank, wheels studs, and performance half-shafts. A short-throw shifter and leather interior will also be available.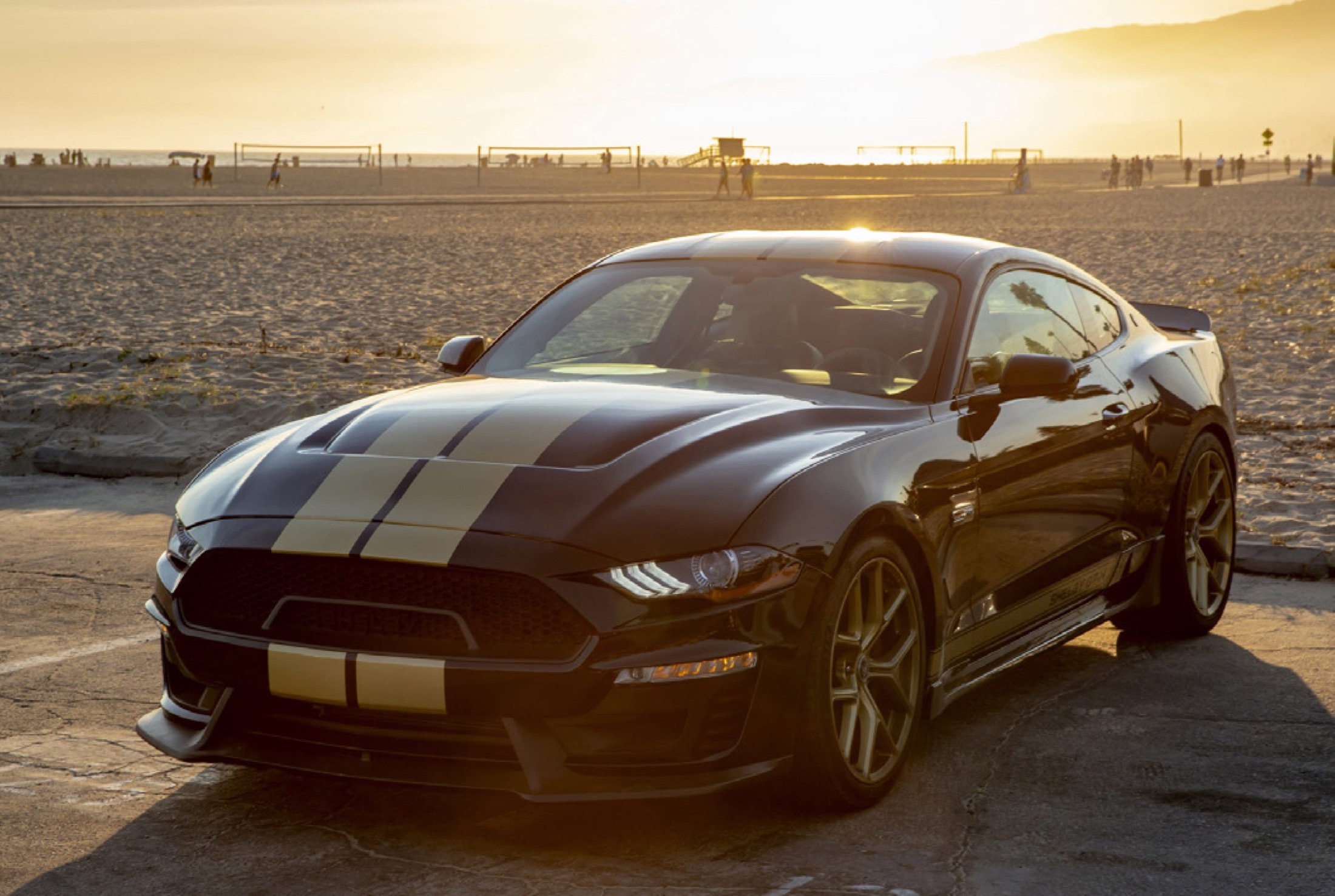 More exciting still, though, are Shelby American's plans to squeeze even more out of the V8. That will see the company strap on a Ford Performance supercharger, delivering an estimated 700+ horsepower. It won't be available from launch, though, as it has to complete emissions certification first.
Pricing will kick off at $61,345 for the 2019 Shelby GT fastback with a manual transmission and 3yr/36,000 mile warranty. The Heritage and Premium cars will start from $66,345.