2019 Porsche 911 Turbo spied sans camo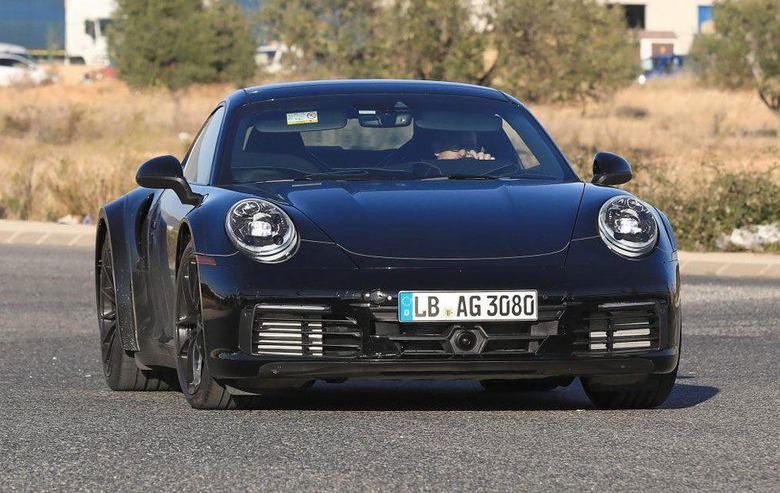 The 2019 Porsche 911 Turbo has been spied out cruising around for testing and it looks mean. The car clearly has very wide bodywork to fit some very meaty tires under the fenders. These shots are the first seen of the car and surprisingly it has no camo to hide the new touches.
Perhaps with the minimal changes traditionally made to the 911, Porsche thought no one would be the wiser. The Turbo has extended wheel arches and air vents in front of each wheel, something that has been common on turbo models.
The front grille of the car is much flatter than previous versions and there are new headlights in the front fenders. Out back is a new LED light strip that connects the rear taillights together. That is a common style element making way to all new Porsche models, sort of a familial resemblance.
One interesting tidbit comes low in the front bumper, yes that is a camera. That camera is thought to be there for new driver assistance tech that will be integrated. That likely means at least automatic braking for vehicles and pedestrians.
While the exterior of the 2019 911 Turbo seems little changed compared to the previous model, the interior changes are rumored to be more substantial. Word is that the car will get a new digital instrument cluster and an infotainment overhaul. Power is expected to be around 533 bhp from a turbo flat-six.
SOURCE: AutoExpress